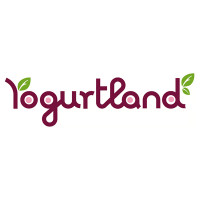 Yogurtland is an American restaurant chain that sells soft-serve frozen yogurt which also contains active cultures. The restaurant chain also offers healthy ice cream and shakes — some being low- or non-fat, and even gluten-free.
In February 2006, Phillip Chang built the first Yogurtland store in Fullerton, CA. It was first built as a bubble tea cafe but then became a frozen yogurt store a year after.
The company has over 331 locations worldwide — countries that have Yogurtland franchises include United States, Australia, and Singapore. In 2014, Yogurtland received the Franchisee Satisfaction Award due to its significant growth from the time it started.
Yogurtland employees get to enjoy flexible schedule options, 25% employee discount, and opportunities for growth. Employees can also take advantage of paid vacations, paid time off and 401(k) retirement plans on top of their base pay.
Aside from getting free yogurt, employees love the relaxed environment at Yogurtland. The place also serves as a pretty ideal training ground for those who are looking for their first job. This is because the tasks are fairly basic and doesn't entail too much of a learning curve in order for beginners to adapt to it.
How old do you have to be to work at Yogurtland?
Employees who wish to work for Yogurtland should be at least 16 years old. Ideally, you should also have access to reliable transportation for better chances of being hired.
Yogurtland Careers
Yogurtland employees often start out with part-time work, but those who show exceptional talent can receive career-level employment from the start. Aspiring employees should also show integrity and be ready to work as a part of a team.
Store Associate (Full-Time): The Store Associate makes sure that health, safety and cleanliness standards are met. S/he may also taste products to maintain quality. S/he is also accountable for funds and is in charge of handling cash.
Store Associate (Part-Time): The Part-Time Store Associate does the same work as the Store Associate working full-time — cash handling, product tasting, among other responsibilities — however the part-time sales associate renders work in a limited time. 
Shift Leader (Full-Time): The Shift Leader handles the store and keeps everything in order in the absence of the Store Leader. S/he makes sure employees do their job and take their breaks. Other tasks that they must accomplish include associates' training, coaching and shift scheduling.
Shift Leader (Part-Time): The Part-Time Shift Leader has the same responsibilities as the full-time Shift Leader such as training, coaching and supervising associates; the only difference is the number of hours they are allotted with.
Store Manager (Part-Time / Full-Time): The Store Manager is in charge of managing the store's overall operation. S/he also maintains the store's inventory levels, and helps make sure that there is enough stock.
Assistant Store Manager (Part-Time / Full-Time): The Assistant Store Manager's task is to manage the store's overall operations and to ensure that everyone follows company policies and procedures. S/he also should serve as an example for providing excellent customer service.
Team Member: Team members have to show exemplary customer service when dealing with customers, as well as be an example in showing the Associate standards. S/he may also perform other job-related tasks in assistance to the Store Leader. 
Cashier: The cashier takes care of the cash register — learning how to interact with customers while handling money is also important. S/he may also need to monitor the yogurt machines, fill them up or report if something goes wrong.
Retail Sales Associate: The Retail Sales Associate focuses on selling products and offering them to customers. The task may also include learning how to prepare the products in a presentable fashion, and showing good customer service skills.
Facilities Associate: The Facilities Associate's tasks include basic janitorial duties (dusting, mopping, vacuuming) and maintenance of buildings to ensure they're on a clean and orderly state. S/he may also assist with product pick-up and delivery.
Yogurtland Application
Applicants can either apply online — they can go to the company's Careers page, check job openings and fill out the application form — or print out their application and hand it over to their preferred store.
As stated above, the company accepts both online and walk-in applications. As an applicant, you can choose whichever method is more convenient for you and it wouldn't affect your application in any way.
The company looks for employees who are willing to work nights and weekends — if you're willing, then add that factor on your resume. The application process differs per location. Be ready for basic math calculations, communication skills and active listening questions.
If this is your first time applying for a job and you don't have any previous experiences on your resume, what you can do is list down all the skills you possess that will be of good use to the company. Most of the job openings don't require a lengthy resume; they focus more on your character as an individual.
The interview is often held a few days after handing over your application, but if you're lucky enough, you'd have the interview as soon as you visit. Thus, be prepared and make sure to wear something formal yet comfortable when you go to the store.
Things to Know About Yogurtland
The company has this reminder to its employees: to be totally honest and totally kind. This reminder illustrates how Yogurtland strives hard to maintain an environment with transparency, integrity and compassion.
Yogurtland has become famous for its outreach programs. An outreach program they've worked with is Rescuing Lives, an organization in India that supports orphans and widows by providing training, resources and education.
The company stands out because of their goal to provide fresh and healthy yogurts rather than processed ones. Their flavors are well-known and distinct — they even won a blind taste test — and even met the National Yogurt Association Criteria.
Yogurtland is famous for its fun yet charitable activities. In 2012, it has raised funds for Hurricane Sandy to be used in replenishing school supplies and rebuilding day care centers. They also have made contributions to Exodus Cry to help stop human trafficking.
Application Links
Company: https://www.yogurt-land.com/
Careers: https://www.yogurt-land.com/careers
Application: https://www.yogurt-land.com/career_applications/apply/52