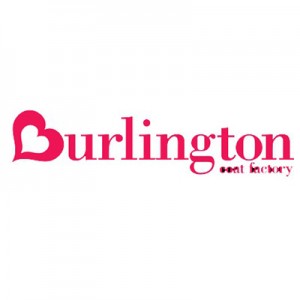 Burlington Coat Factory is one of the leading apparel and home product retailers around United States and Puerto Rico. Burlington offers a range of products from linens and home decorations to ladies', men's and children's apparel.
Burlington began in 1924 as a wholesaler of coats and suits. Eventually, the company opened a store in Burlington, New Jersey and later added more products including sportswear, accessories, and linens. Now, Burlington is operating nationally providing high quality products with the best prices.
Today, Burlington operates more than 600 stores in 46 states, as well as in Puerto Rico, with more than 35,000 associates working within a diverse community. Working together, Burlington has stayed successful by making value everybody's priority.
With the stress-free work environment that Burlington offers, they also give incentives to all the associates including insurance, associate and family discounts, internal promotions, retirement planning, and many more awards and recognitions.
With the diverse culture in Burlington, 70% of their associates, through their annually conducted "Your Voice" survey recommended Burlington as an amazing place to work!
How old do you have to be to work at Burlington Coat Factory?
Burlington opens its doors of career opportunities to anyone 18 years old or older. Burlington offers work in full-time, part-time and temporary roles. Also, years of experience needed would depend on the position applied for.
Burlington Coat Factory Careers
Burlington Coat Factory gives you a lot of opportunities that can help you showcase all your talents and skills inside and outside the workplace. With Burlington continuously expanding with more than 600 stores, they are always in search for perfect candidates that can create efficient results.
STORE ASSOCIATES – Being a store associate at Burlington is completely different from working at different retailers. Store associates work together in serving customers, making them smile and solve problems in the store. You can work as cashier associates, retail sales associates, store loss prevention associates, customer service associate, receiving associate and many more.
STORE MANAGER – Store managers lead, mentor, solve problems, and give service to the business. They work with budgets, schedules, payrolls, trainings and other operations in the company. Store managers can become receiving supervisors, business managers, service providers and many more as they deal with their own businesses.
ORGANIZATIONAL DEVELOPMENT SPECIALIST – An organizational development specialist collaborates with the HR team and other business partners to develop resources and procedures, assist, and evaluate the organization's performance. Part of the job includes owning all related administrative support responsibilities and choosing what's best for the company.
COMPLIANCE BUSINESS ANALYST – A compliance business analyst takes charge of the operational audits, compliance audits, IT projects participation and all the transactions with financial partners. Also, he/she is responsible in reviewing third-party attestations and giving feedback to the management and risk owners.
BUYER – A buyer manages direct buying and is accountable for sales and margin performance. A buyer analyzes business performance regularly and manages pricing decisions for a competitive position. Also, a buyer is in charge in maintaining credibility with the responsiveness in the market. A buyer is open to work in different departments (home décor, linens, men's apparel, women's apparel, etc.)
EQUIPMENT CLERK – An equipment clerk processes the packing and shipment of replacement or new equipment, logging and storing data on shipments in and out of the facility, and responding to e-mail queries or concerns. Also, the equipment clerk monitors and responds to asset exception reports.
WAREHOUSE ASSOCIATE – A warehouse associate holds a very big role in the supply chain team as he/she is responsible for receiving, loading, sorting, storing and retrieving products from the warehouse. He/she ensures accuracy of inbound and outbound shipments including any equipment needed in handling cartons and parcels.
RECEIVING/SHIPPING ASSOCIATE – A receiving/shipping associate receives, sorts, stores and retrieves products from deliveries. A receiving or shipping associate also operates forklifts, pallet jack, and/or other heavy equipments used to carry cartons of products.
MAINTENANCE SUPERVISOR – The maintenance supervisor leads, guides and gives feedback with regards to the associates' behavior and performance. He/she motivates the associates to work together to produce productive outcomes. Also, he/she must learn how to work and stay competent under pressure.
SAFETY SUPERVISOR – A safety supervisor leads and assures that all the associates do their work while maintaining a safe and healthy environment for both the employees and the customers. Also, they make sure everything, including employee behavior, is under control in the workplace.
Burlington Coat Factory Application
Applying for Burlington is simple and quick! All you need to do is fill in an application form, submit your résumé, go to an interview and send in other requirements asked by the company.
There are many possible ways to apply for a job and doing things online is an option. To apply online, you can visit Burlington's career site, create your account and join the Burlington team. All you need is your personal and contact information, and complete an assessment which will be given to you.
In filling an application form or online application, it is important that you give out the most important information about you. Also, be honest as companies wouldn't want to trust someone who lies even before they get hired.
In making your résumé, it is important to keep it short and clear. Highlight all the important details and save the other information about you for the interview. Don't make it too long and avoid making it boring.
For the interview, smile, dress well, compose yourself, and don't be shy.  Also, do not repeat the information you have already written on your résumé. Make yourself appealing and interesting for the interviewer.
Things to Know About Burlington Coat Factory 
Culture
Burlington thrives in its diverse culture as they believe it is important in running their business and in engaging with different people every day. Their associates are people of different colors yet they all come as one with the goal to serve people.
News worthy events
Burlington Coat Factory is one of the strongest nationwide company as it continues to grow. In 2016, Burlington's revue has exceeded $5.6 billion and they continue to operate in 7 state-of-the-art Distribution Centers across the United States.
What is the company known for?
Burlington is known for their quality products, particularly their coats, suits, shoes, accessories, home décor, linens, and more. More importantly, they are well-known for their big discounts and prices that reach up to 65% off other retailers' prices.
Social efforts
Burlington gives back to communities and helping those in need. An example is the Warm Coats & Warm Hearts, which is a charity activity where they gather coats for those in need. They are also involved in other organizations (The Leukemia and Lymphoma Society and WomanHeart).
Application Links
Company: http://www.burlingtoncoatfactory.com
Careers: https://burlingtonstores.jobs/jobs/
Application: https://burlingtonstores.jobs/