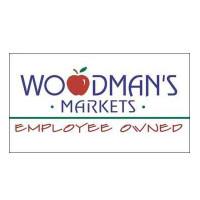 People who put in a Woodman's Market application are looking to join a company that strives to make sure that their customers get the best attention and have all the products that they need.  Links to apply for jobs at Woodman's Market are at the bottom of the page.
The father-son team of John and Willard Woodman started a small produce stand in 1919 in Janesville, Wisconsin.  In 1921, they renamed the company Woodman's Super-Service Grocery.  When John Woodman died in 1936, the business fell to Willard.  By 1956, a new store was opened a few blocks away.
Willard's older son, Phillip, took over the company in 1966, and focused on turning the store into what it's known for today.  Buying up larger stores to house more whole sale products.  Until 2001, all of the company's growth was concentrated in Wisconsin, but with that year, the company opened their first store in Illinois.
Currently, there are fifteen Woodman's Market stores open in Wisconsin and Illinois.  In order to avoid going into debt, new stores are generally opened every two to three years, with older Woodman's Market locations being renovated to keep up with the times between new store openings.
Woodman's Market Careers
Because this company is employee owned, Woodman's Market jobs at the corporate level tend to be promoted from within.  The company just built new headquarters in 2009 in Janesville, Wisconsin, close to several of their stores.  The positions are geared towards making sure that the stores run smoothly.
At the local level, Woodman's Market careers are focused on customer service and making sure that the customer has a great experience in all of their stores.  The locations are all in the warehouse style, offering bulk products for low prices to reduce costs for customers.
How old do you have to be to work at Woodman's Market? Age requirements vary by position.  As you cannot browse Woodman's Market jobs online, make sure to inquire if there are any position requirements that the company may need, like degrees, certifications, or experiences.
Benefits are given to people with Woodman's Market jobs.  The most unique benefit is that on the third year of you working with the company, you will receive stock with Woodman's Market and you will hold onto it until you retire, at which point, you will be paid what the stock is worth.
Woodman's Market Job Descriptions
Cashier – As customers come up, you'll serve them in a quick, efficient, and friendly manner, making sure that they found everything they needed.  As needed, you'll general cleaning duties to make the store feel welcoming. Compensation is around $20,000 a year.
Stocker – Throughout your shift, you will make sure that the shelves are stocked appropriately and that everything looks nice for the customers.  As people come up with questions, you'll give them the correct answer and help them find what you're looking for.  Compensation is around $20,000 a year.
Store Manager – Making sure that the store is running quickly and efficiently is what this job is all about.  When there are issues with your team or customers you'll work to resolve them quickly.  Compensation is around $40,000 a year.
Meat Manager – You will keep the meat department to company, state, and federal standards, making sure that customers are being served in a prompt and timely manner.  Knowing everything you can about what you sell is also a major part of this job.  Compensation is around $30,000 a year.
Woodman's Market Interview Questions
These are some questions you may be asked during your interview:
Why do you want to work for Woodman's Market? This is an extremely common interview question, so you should be prepared for it.  Talk about what drew you to the company, whether it was the culture or benefits and why it's your first choice in places to work.
What experience do you have? If you have any relevant experience, make sure to talk about it.  If you don't, speak on what you can bring to the position and offer the company. Use plenty of examples to back up and support any claims that you may make.
Where do you see yourself in the next few years? Your interviewer wants to know if you see yourself with the company.  Talk about how you're willing to take on extra challenges and responsibilities in order to move up in the company, being realistic in your career expectations.
Woodman's Market relies heavily on customer service for business, so you may be asked this question in the form of a hypothetical situation:  How would you take care of an upset customer? Be practical and realistic as you walk the interviewer through the steps you would take to turn the customer's experience around.
Several positions will require you to carry heavy objects or to stand for long periods of time, so you may be asked: Is there anything that could keep you from doing your job? The company is willing to work with you, so be honest about anything that could keep you from doing your job to the best of your ability.
Advice for Application Process
How to apply to Woodman's Market online: the company does not accept an online Woodman's Market application.  You must fill out a printable application for Woodman's Market and either turn it in at the store you're interested in applying to or mail it in to the address listed on their website.
Before attending your interview, do research on Woodman's Market and the industry in order to create a list of questions that you can ask.  For an entry level position, this may seem excessive, but it will place you above the other candidates as it shows that you think ahead and are prepared.
Your interview will take place in a semi-formal setting, so you should dress in business casual.  If you've applied for a managerial or supervisory position, a suit is appropriate attire.  Have a positive and friendly demeanor when you attend your interview as it will give a good impression and show that you're ready to work in customer service.
Show gratitude at the opportunity to interview with Woodman's Market.  After your interview, inquire about the best way to check on your hiring status as only some candidates will learn if they got the job during their interview because Woodman's Market will want to screen all candidates before making a final decision on who they hire.
Also See:
Bashas': Bashas' offers opportunities for both, beginners and experienced roles.
Pricesmart: Visit the job application for Pricesmart to apply today.
Vons: Use the Vons job application to apply here.
Weis Markets: See this page for jobs at Weis Markets.
Fresh & Easy: Fresh & Easy offers opportunities for both, beginners and experienced roles.
Company Links
http://www.woodmans-food.com/careers/
http://www.woodmans-food.com/wp-content/uploads/U__0297-Employment-application.pdf