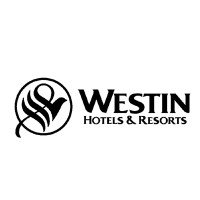 Westin Hotels and Resorts are a luxury hotel chain with locations across the world. To find out how to apply for Westin Hotels and Resorts online follow the link at the bottom of the page to see the different types of career paths and job opportunities available and to get started on your Westin Hotels and Resorts application today.
Severt W Thurston and Frank Dupar founded the company back in 1930 by combining the forces of their two existing hotel chains together, under the original name of Western Hotels.  The name Westin is a combination of Western and International.  There are now nearly 200 locations across North America, Asia and Europe.
The amenities vary depending on the type of resort but they include spa and sports facilities.  They offer spa treatments both in their dedicated facilities and in the rooms for the comfort and convenience of their guests.  The sports facilities include golf courses and ski ranges.  The hotels are also used for many events including weddings.
The company has been owned by Starwood Hotels and Resorts since 1994.  The company headquarters are located in Stamford, Connecticut.  Starwood Hotels and Resorts also operates other brands such as Sheraton, Four Points by Sheraton, The Luxury Collection, W Hotels, St Regis, Le Méridien, Element by Westin and Tribute Portfolio.
Westin Hotels and Resorts Careers
Westin Hotels and Resorts jobs have many different open positions for hourly staff in a variety of different roles, many of which will not require a large amount of previous experience.  The most common roles available are Servers, Room Service Servers, Chefs, Night Auditors, Housekeeping Attendants, Laundry Attendants, Front Desk Agents and Guest Services Representatives.
You can also apply online via Starwood Hotels and Resorts and find a number of Westin Hotels and Resorts jobs in the corporate side of the industry.  The typical types of applications that you can send in will be for vacancies in the departments of Finance and Accounting, Human Resources, Administration, Information Technology, Procurement and Strategic Resourcing.
How old do you have to be to work at Westin Hotels and Resorts?  You must be at least 18 years old or over to apply for jobs at Westin Hotels and Resorts.
There are many benefits to working with a company such as this.  Westin Hotels and Resorts careers provide eligible employees with many different opportunities for further training and development no matter what level you start out at.  They often reward their employees with discounts on the services offered.  There will also be pension plan options and paid time off.
The hotels are open 24 hours a day, 7 days a week but your individual working hours will vary depending on your exact job description.
Job Descriptions & Salaries
Front Desk Agents – Front Desk Agents need to have excellent customer service skills as they will be required to handle guests enquiries and resolve their issues.  It will be helpful if you are familiar with hotel software and with the local area.  The average pay for this job is $11 an hour.
Housekeeping Attendant – Working in this position your responsibilities will include vacuuming, cleaning the bathrooms, making the beds and restocking various items within the rooms.  You will also need to collect the dirty linens from the rooms.  This job will typically be paid at minimum wage, starting at around $8-9 an hour.
Room Service Servers – In this position you will help make up the trays and carts that are taken to the rooms for room service and deliver them to the guests.  You will need to have good interpersonal skills when you interact with customers.  The pay is usually between $5-6/hour plus the opportunity for tips.
General Manager – As a General Manager of a busy hotel you will be required to maintain the standards of the hotel and ensure that all departments are working well.  General Managers are responsible for hiring, training and managing staff as well as undertaking various administrative and financial duties.  The expected salary for this role starts at $75k/year.
Westin Hotels and Resorts Interview Questions
Practicing some typical interview questions once you've submitted your Westin Hotels and Resorts application will help to increase your chances of employment.
Why do you want to work here? This is a very common opening question in any interview so you will need to be prepared for it.  It helps to do some research so that you can give a specific answer. 
What are your career goals? They have many different training and development opportunities so show that you have looked into these and say which ones you're heading for.  Explain what skills you hope to learn from the job you're applying for.
What is your biggest strength?  You should always choose something that is related to the skills that you will need for the job.  You should use every answer to demonstrate why you are a good candidate.
How would you handle a customer complaint? All jobs will involve some amount of customer interaction even if it isn't one of the specific criteria.  If you have previous experience in the area then give details of it here.
Tell me about a time when you worked in a team.  Teamwork will always be very important in this type of industry.  The example doesn't have to be from work, it can also be from school or college.
Advice For Application Process
If you want to submit a Westin Hotels and Resorts job application online, search Westin Hotels and Resorts jobs online or follow the links below to find the careers webpage of their parent company, Starwood Hotels and Resorts.  All applications will go through Starwood but you can select Westin from their brands and then fill in their online application form.
If you want to submit a direct application to a hotel you can go down there in person and request a free application for any available positions by handing in your resume.  You can't download a printable application for Westin Hotels and Resorts.  Always check your application for any errors before you submit it.
For entry-level positions the application process should take less than a month to process entirely.  After they receive your application you will usually be invited for one or more interviews, one of which can be over the phone.  It's very important to be well presented when you meet the hiring manager as appearances are very important in hospitality.
In your interview always make sure you take your time when answering questions, think through your answers and speak clearly.  It is important to maintain a positive attitude throughout.  It might sometimes be necessary to follow up after the interview via phone or email to check on the status of your application.
Also See:
InterContinental: See this page for jobs at InterContinental.
Econo Lodge: Checkout the application page for work at Econo Lodge.
The Ritz Carlton: See this page for jobs at The Ritz Carlton.
Days Inn: See this page for jobs at Days Inn.
Baymont Inn And Suites: See this page for jobs at Baymont Inn And Suites.
https://www.youtube.com/watch?v=eea5XHymELs
Company Links
http://www.starwoodhotels.com/corporate/candidate.html
http://www.starwoodhotels.com/westin/about/index.html