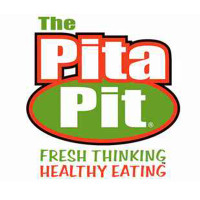 People who fill out The Pita Pit application know they're trying to join a company that strives to stuff everything they can into a piece of pita bread, as that's what they're known for.  Links to apply for jobs at The Pita Pit are at the bottom of the page.  Applications to become a franchise owner are in the same place.
The Pita Pit is a fairly new company, celebrating their twenty year anniversary in 2015.  Their first restaurant was opened in 1995 by Nelson Lang and John Sotiriadis in Kingston, Ontario in Canada.  From the beginning, they strove to offer healthy, fresh ingredients, all stuffed into a piece of pita bread.  Always popular with the college crowd, the franchise exploded across Canada within two years.  By 1997, The Pita Pit stores were starting to open in the United States as well.
Currently, there are over five hundred franchises open in eleven countries, Canada, the United States, United Kingdom, Brazil, France, Trinidad and Tobago, Panama, New Zealand, South Korea, India, and Australia.  There are several more locations opening across the US with five opening by mid-2015 alone.
Ordering from The Pita Pit will get you almost any sandwich you ask for on a piece of pita bread.  Several of the sauces, are more eclectic instead of traditional a common example being tzatziki sauce.  Also, there are several different cheeses and vegetables for customers to place on their sandwiches.
The Pita Pit Careers
If you're interested in appling at the corporate level for The Pita Pit jobs, you'll need to be able to work in Canada, as the head offices are in Kingston, Ontario.  Several corporate level positions are close to their franchises so that you can work with the franchiser to make sure that everything is working properly.
All local level positions are provided by franchisees.  Any benefits that may be provided come from the franchise itself.  Franchise owners are required to go through an intense twelve day training course in Coeur d'Alene, Idaho.  Time will be split between the training center and a franchise restaurant during the course, as well as working behind a counter to understand how things really work.
How old do you have to be to work at The Pita Pit? Age requirements vary by position, but most will probably require you to be over the legal age requirement in your country.  As you can't browse The Pita Pit jobs online, make sure to ask if there are any certifications or experiences needed.
Those with The Pita Pit careers know that every store has different hours.  Generally, those depend on where the store is located, how busy they are, and if they serve the breakfast menu.  Most of The Pita Pit stores are open by eleven am during the week and close anywhere between nine pm and three am.
The Pita Pit Job Descriptions
Cashier – Every customer will be greeted with a smile before taking their order to their specifications.  As needed, you will go out into the dining room to make sure that everything is cleaned to company specifications.  Compensation is around $20,000 a year.
General Manager – By making sure that you have a well-trained team, you'll make sure that they provide the great experience that this company is known for.  You'll need to be able to delegate tasks to the proper people to make sure that they get done.  Compensation is around $40,000 a year.
Sandwich Maker – Having great listening and communication skills are key as you will make sure that you've made the customer's order as specified.  Maintaining a clean and organized kitchen is key as you'll work to reduce the risk of cross-contamination.  Compensation is around $20,000 a year.
Shift Manager – You'll make sure that everything is working smoothly during your shift.  If there are any issues with customers you'll be the first to take care of them and make sure that everything get smoothed over.  Compensation is around $23,000 a year.
The Pita Pit Interview Questions
These are some questions you may be asked during your interview:
Why do you want to work for The Pita Pit? As this is an extremely common interview question, you should be prepared for it.  Talk about what drew you to the company, whether it was the company culture or benefits and why it's your first choice in places to work.
What experience do you have? If you have any relevant experience, make sure to highlight it.  If you don't have any, instead talk about what you can bring to the position and offer the company.  Make sure to use plenty of examples to back up your claims.
Where do you see yourself in the next few years? Your interviewer wants to know if you see yourself with the company.  Be realistic in your career expectations, but make sure they know you're willing to take on extra challenges and responsibilities in order to move up in the company.
The Pita Pit relies heavily on customer service, so you may be asked this question in the form of a hypothetical situation: How would you take care of an upset customer? Be practical and realistic as you walk the interviewer through the steps you would take in order to turn the customer's experience around.
Several positions for this company requires you to be able to stand for long periods of time or carry heavy objects, so you may be asked: Is there anything that could keep you from doing your job? Be honest if there is anything, they want to make sure that they can get you in the right position or to make the position work for your limitations.
Advice for Application Process
How to apply for The Pita Pit online: how you apply is different in every region.  To become a franchisee, follow the links to fill out an inquiry to become a franchise owner.  In the United States, you must go to the local store that you're interested in applying to and fill out The Pita Pit application.  In Canada, there is a printable application for The Pita Pit, which is the first link below, but you must go to a store to submit the application.  The printable application is only available for Canada.
Before attending your interview, do research on The Pita Pit and the industry to create a list of questions that you can ask.  This may seem excessive, especially for an entry level position, but it will place you in front of the other candidates as it shows that you think ahead and are prepared.
Dress nicely for your interview, in business casual if you can, as your interview will take place in a semi-formal setting.  If you've applied for a managerial, supervisory, or corporate position, a suit would be appropriate attire.  Have a positive and friendly attitude when you attend your interview as it will give a good impression and show that you're ready to work in customer service.
Show gratitude for the opportunity to interview with The Pita Pit.  After your interview, inquire about the best way to check on your hiring status as some, but not all applicants will learn if they got the position during their interview.  The Pita Pit will usually want to screen all candidates before making a final decision on who they hire.
Also See:
Taco John's: Visit the job application for Taco John's to apply today.
Jersey Mike's Subs: See our resource page for more information on Jersey Mike's Subs careers.
Wienerschnitzel: For employment at Wienerschnitzel visit the application page.
Zaxby's: Zaxby's offers opportunities for both, beginners and experienced roles.
A&W: Checkout the application page for work at A&W.
Company Links
http://pitapit.ca/assets/files/Application_Employment_2013.pdf
http://www.pitapitusa.com/franchise/