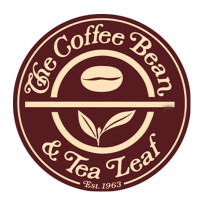 The Coffee Bean and Tea Leaf is a chain of shops with over 900 retail stores worldwide.  Herbert Hyman started the company in 1963 to supply beverages to offices.  In 1968, Mr. Hyman opened the first retail store in Brentwood, CA. It was the first to dispense gourmet roasted coffee. They also introduced the idea of ice blended drinks.
The company added exotic teas in the late 1970's. In 1986, Hyman sold the Asian franchise rights to the Sassoon brothers of Singapore. They quickly began to expand the company throughout the US and Asia.   In addition to their retail stores, they sell whole beans, single serve pods, and a line of kosher and halal products.
Coffee Bean and Tea Leaf stores have been featured on TV shows like Entourage and The Hills. It was also a popular hangout for celebrities like Johnny Carson, Jacques Cousteau, and President Ronald Regan. Although it may not be the most famous franchise in the industry, it was Herbert Hyman's innovation that introduced gourmet coffee to the US.
Coffee Bean and Tea Leaf also sponsors the Caring Cup. The organization makes donations to charities worldwide that improve education, health, and quality of life for people working on coffee and tea plantations. In the US, they support The Help Group for autism spectrum disorders and Support at Home for the military and their families.
Anyone interested in working at Coffee Bean and Tea Leaf should search for Coffee Bean and Tea Leaf jobs online. It is not necessary to download application form and there is no printable application for Coffee Bean and Tea Leaf. You can join the talent network or apply for jobs by going to the website and choosing to apply online through Monster. Applications for multiple stores can be coordinated.
The Coffee Bean and Tea Leaf Careers
Many opportunities exist in the retail stores for customer oriented Baristas, Shift Managers, Assistant General Managers, and General Managers. Executive positions are available for District Managers and Regional Managers. Career advancement is encouraged and some District Managers started as Baristas and rose through the ranks to reach Executive level positions.
Besides Coffee Bean and Tea Leaf jobs at retail stores, opportunities also exist at the Corporate Office in Los Angeles, CA. Coffee Bean and Tea Leaf jobs for executives work from the Los Angeles Headquarters. Administrative functions such as purchasing, payroll, accounting, IT and Customer Service are all performed at the headquarters location in Los Angeles, CA. 
How old do you have to be to work at Coffee Bean and Tea Leaf? You have to be at least sixteen years old to work at retail operations. If you are under eighteen and want to apply for jobs at Coffee Bean and Tea Leaf, you have to submit a work permit unless you have graduated from high-school. Please include this information with your application form.
Coffee Bean and Tea Leaf careers offer employees fair and competitive salaries and compensation based on their experience, and the job requirements. The company also provides eligible employees benefits such as health, dental, vision, and life insurance. Retirement plans are also available. The company also provides contests and incentives as well as opportunity for advancement.
Retail hours vary based on location.
The Coffee Bean and Tea Leaf Job Descriptions
Barista-The entry level job description is for Barista. The role of Barista is to prepare products in an efficient and timely manner. One of the key functions of the Barista is to establish relationships with the customers by remembering complex special orders and making the customer feel that their repeat patronage is rewarded by excellent customer service.
Shift Supervisor– The next level of advancement is Shift Supervisor. They lead the work of the Baristas, ensuring that adequate coverage is provided to all work areas to allow for smooth and effective processing of customer orders. Responsibilities also include providing feedback to team members and demonstrate excellent customer service for them.
Assistant General Manager– After succeeding as Shift Supervisor team members can become Assistant General Manager. This position is responsible for supporting the General Manager in all aspects of operations. This position helps set the stage for a positive customer experience by ensuring that all business is conducted in an expeditious and friendly manner.
General Manager– General Managers handle the overall management of the store. They are in charge of store success including budgeting, sales growth, hiring, training, and motivating employees. The General Manager sets an example for the highest standard of customer service, efficiency, and effectiveness. The General Manager is ultimately responsible for all aspects of the stores operation.
Corporate Careers– Other careers are available at the Corporate Headquarters in Los Angeles, CA. These positions support the store operations by providing Marketing, Executive Management, Accounting, Real Estate, Purchasing, and IT. There are also positions available at the roasting operation and the regional bakeries. Each district and region also have District and Regional Managers.
The Coffee Bean and Tea Leaf Interview Questions
Based on the needs of the company, here are some questions they may ask.
Tell me about your favorite customer. You should be able to name a regular customer and talk about how much you liked them. If this is your first job, talk about someone you interacted with on a regular basis and how well you got along with them.
How do you deal with difficult customers? Always with patience, positivity, respect and good humor. You never have a bad word for a customer.
What are your strengths and weaknesses? Put everything in a positive light. Be truthful. If your past employer might say you were frequently tardy, make sure you say how you learned from that experience and changed your ways.
What are some of your favorite beverages to make? Describe the more difficult drinks you've made. If you've never worked in this type of establishment, describe other difficult tasks you've performed well.
What special skills to you have that would make you an asset to the company? Talk about your people skills, outgoing personality, and your ability to learn quickly and provide fast service.
You can also apply during a job fair at your local store. You can find announcements about job fairs available in your area on Facebook and Craigslist and other social media. Before you attend the job fair, you should search the website for, how to apply for Coffee Bean and Tea Leaf online and fill out the Coffee Bean and Tea Leaf application.
Advice for Application Process
To apply for The Coffee Bean and Tea Leaf online, use the link for the online application included. It is not possible to obtain a printable application form since the free application is done electronically. All candidates must fill out a Coffee Bean and Tea Leaf job application online. Make sure your resume is up to date before you begin the application process.
Once your direct application has been approved, you will need to go to an interview or job fair Be sure to wear clean clothing that is free from holes or tears. A pair of slacks and a clean shirt is always the best approach.  Even though this is not a formal work environment, taking the time to dress appropriately will show that you are serious about the job.
Candidates applying for job opportunities for Assistant General Manager and above should give examples of their leadership skills and their successes in previous positions. Be prepared to explain how you motivate employees, your success with improving sales in former retail or restaurant locations, and above all your dedication to customer service.
For management positions more formal dress would be appropriate to demonstrate that you understand the level of professionalism required for such a position. Ensure that you arrive early or promptly.  Tattoos and non-traditional hair styles are all part of the culture and should not affect your ability to find employment.
Anyone who wants to fill out a Coffee Bean and Tea Leaf application should above all love to interact with people. The heart of the operation revolves around attracting frequent customers. To begin the free application, apply online, see Application Link. If you feel employment with Coffee Bean and Tea Leaf would be right for you, fill out the direct application online.
Also See:
Panera Bread: See this page for jobs at Panera Bread.
Yum Yum Donuts: For employment at Yum Yum Donuts visit the application page.
Red Mango: For career opportunities, fill out the Red Mango online application.
Cinnabon: See our guide for careers at Cinnabon.
Maggiemoo's: See our guide for careers at Maggiemoo's.
https://www.youtube.com/watch?v=8hgd2htpL6o
Company Links