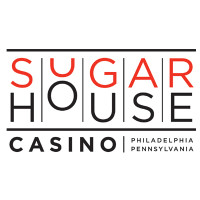 As you fill out a Sugarhouse Casino application, know that you're trying to join a company that wants its employees to feel like they're a part of a family.  If you're interested in meeting people from all over the country, this is a place for you.  Links to apply for jobs at Sugarhouse Casino are at the bottom of the page.
Sugarhouse Casino is a young casino, having been granted a gambling license in late 2006, but not opening until mid-2010.  Located in Fishtown in Philadelphia, Pennsylvania, the casino gets its name from the Jack Frost Sugar Refinery, which Sugarhouse Casino is built on top of.
Seeing over two million visitors every year, Sugarhouse Casino strives to make every visitor's gambling experience special.  They have over a thousand slots and over five hundred table games; also, they offer free transportation to and from various places in the city with Sugar Express.
People who have lower-level Sugarhouse Casino jobs are encouraged to connect with their management as well as review managers on a regular basis, Sugarhouse Casino strives to be a great place to work.  They also do a majority of their upper-level hiring from within to make sure that they have employees that know the system and have the respect of their coworkers.
Sugarhouse Casino Careers
Sugarhouse Casino is run by HSP Gaming, however, all open positions are at the local level, at the casino or in one of their four restaurants.  Unlike several other casinos, there isn't a hotel attached to the casino, so all guests have to find other places to stay and there are no hospitality positions available.
How old do you have to be to work at Sugarhouse Casino? Age requirements vary by job, but for certain positions that deal with the gambling and drinking areas of the casino, you must be over twenty-one.  As you browse Sugarhouse Casino jobs online, make sure to read all job requirements closely, as you many need to have various certifications or degrees.
Those who have Sugarhouse Casino careers get several different benefits, including a 401K, tuition reimbursement, health care for employees and their families, and various bonuses.  There's also free vision coverage, disability, life insurance, free parking, and free uniforms.
Although there is no hotel attached to Sugarhouse Casino, the casino is still open twenty-four seven.  There is one restaurant, Jacks, that keeps the same schedule as the hotel.  The other thee bars and restaurants maintains different hours, dependent on what kinds of food they serve.
Sugarhouse Casino Job Descriptions
Cook – Maintaining a clean and organized area while providing outstanding food that measures up to company standards is what this job is all about.  Also, you will make sure that all areas of the kitchen meet company, state, and federal laws.  Compensation is around minimum wage.
Security Officer – You will help prevent underage gambling by checking IDS as well as being a first responder to any incidents or accidents that may occur during your shift. If there are any highly intoxicated people around the casino, you are the first one to deal with them. Compensation is around minimum wage.
Sweetie – Watching out for patrons and making sure that they are served the appropriate drink is what you'll do. Knowing exactly what garnishes go with what drink, as well as the entire menu is mandatory as you will have to be able to answer any customer questions.  Compensation is around minimum wage.
Cage Cashier – Being able to balance and assess funds at the end of every shift is really important for this position.  Making sure that you comply with all state and federal standards is mandatory in order to keep money launderers away.  Compensation is around minimum wage.
Sugarhouse Casino Interview Questions
Here are some questions you may be asked during your interview:
Why do you want to work for Sugarhouse Casino? This is an extremely common interview question, so you should be prepared for it.  Talk about what drew you to the company, whether it was the company culture or benefits, and why it's your first choice in places to work.
What experience do you have? If you have relevant experience, make sure to highlight it.  Some positions do not require experience, and if you do not have any, talk about what you can bring to the job and to the company.  Make sure to have plenty of examples to back up your claims.
Where do you see yourself in the next few years? This question will be asked to people who are applying for full or part time positions, as the interviewer just wants to know if you see yourself with the company. Make sure to be realistic in your career expectations, but talk about how you're willing to take on extra challenges and responsibilities in order to move up within the company.
As this company is heavily geared towards customer service, you may be asked this question in the form of a hypothetical situation: How would you deal with an upset customer? Be practical and realistic in how would deal with the customer.  Make sure to explain the logic behind your choices.
Several positions will experience intense customer rushes, so you may be asked this questions: How do you react and work under pressure? Be honest about your reactions.  If there's anything about your reactions that you don't like, make sure to talk about how you're working on changing it.
Advice for the Application Process
How to apply for Sugarhouse Casino online: if you don't have a position in mind, follow the first link and set up a profile.  If you know what job you want, follow the second link and find the job that you want, making sure to read all the requirements before starting to fill out your Sugarhouse Casino application.  There is no printable application for Sugarhouse Casino.
Before attending your interview, do research on Sugarhouse Casino and the industry, and prepare a list of questions.  Although this seems excessive, especially for an entry level position, it will place you in front of the other candidates, as it will show that you are prepared.
The interview will be formal, so make sure that you're dressed appropriately in business casual, at the very least.  If you've applied for a management or supervisory position, a suit would be more appropriate.  Have a positive and friendly demeanor, as it will show that you're already geared towards customer service.
Make sure to show gratitude at the opportunity to interview with Sugarhouse Casino and inquire about the best way to check on your hiring status afterwards.  Few candidates will learn if they got the position during their interview, as the company will want to screen all applicants before making a final decision.
Also See:
Legoland: Legoland offers opportunities for both, beginners and experienced roles.
Rio All Suite Hotel And Casino: For employment at Rio All Suite Hotel And Casino visit the application page.
Regal Cinemas: Checkout the application page for work at Regal Cinemas.
Disney: See our resource page for more information on Disney careers.
Harrah's Casinos: Use the Harrah's Casinos job application to apply here.
Company Links
https://www.hrapply.com/sugarhouse/Setup.app
https://www.hrapply.com/sugarhouse/HRLogix.app