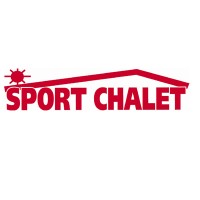 Update: The company is no longer in operation. This page is only for archival purposes.
The skiing is rad; the snow is powder, and there is nothing better than skiing or snowboarding down the hill on the latest equipment.  You know the best ski brands by heart and can't wait for the latest products to come out so you can hit the trail.  Then pick up a Sport Chalet application or download application form and work for the best.
Sport Chalet is a sportsman's dream that carries all of the best equipment for almost every kind of traditional sport and nontraditional sports.  Norbert and his wife, Irene, Olberz, founded Sport Chalet in 1959.  They purchased a little ski shop in La Canada Flintridge, California with a dream and their entire life savings.
When you apply for jobs at Sport Chalet, you are not just employee but a valued member of a family.  They are a small company so your voice and input are heard, and they value your personal enrichment and growth by offering training.  They offer fun benefits like product discounts and ski lift tickets.
With over 50 store locations in Southern and Northern California, Arizona, Nevada, and Utah customers can find apparel and a vast array of services such as golf club fitting, ski repair, scuba boat charters, and bicycle repair and tune-ups. The main headquarters is in La Canada Flintridge, CA, site of the very first Sport Chalet.
Sport Chalet Careers
For those sports enthusiasts, Sport Chalet careers offer a wide variety in-store operations, corporate positions, distribution, and sales positions.  Management positions are also available such as general manager, assistant store manager, and visual merchandising manager.  For those interested more in finances, accounting and auditing are offered as well.
They have entry-level job opportunities as well.  Anyone with a knack for sports and even the not so sure footed ones can find a job at the retail store.  They offer positions such as cashier, retail sales, warehouse, and maintenance clerks.  For those with specific sports related knowledge, there are tech positions in various departments, such as skiing and biking.
How old do you have to be to work at Sport Chalet? Some stores will hire teenagers at 16 years old and above.  If you are under 18 years of age and want to work for this company, you will need proof of your eligibility to work.  Certain positions such as a cashier do require you to be 18 years and above, so check before you apply.
Your Sport Chalet application is your ticket to a world of fun benefits like ski ticket discounts, generous employee discounts, and discounts from vendors on the latest equipment. For students, they have a flexible schedule so that you can go on the latest adventure, work, and play.  They include in their benefits package a health, dental, and life plan and paid vacations.
Sport Chalet is a retail store so their hours of operation will include weekends, nights, and holidays.  It is a great opportunity for people in school and active people who want a flexible schedule.  Be prepared to accommodate different working schedules to meet the demands of the changing seasons. A printable application form is available on their website.
Job Descriptions and Salaries
General Manager-As general manager, you have a vast array of varied responsibilities. Your insight in working with customer satisfaction and leading a team of individuals is valuable.  You will also oversee the day to day operations of the store including the budget, loss prevention controls, and the budget.  An average salary for general manager is $58,000.
Assistant Store Manager-Your responsibilities include supervising and training staff, you will act as a corporate liaison with corporate management, and you will oversee the operations of the store.  As an assistant store manager, you are an example lead in sales and adhering to company policies and procedures. You can expect an average salary of $44,000 a year.
Associate-Working in this industry, you find a variety of associate Sport Chalet jobs such as footwear, apparel sales, bike and ski associates.  Responsibilities for associates include maintaining merchandise and visual presentation, providing a fantastic customer experience, attending training sessions and assist with the daily functions of the specific department.  On average associates earn about $10.50 an hour depending on department and experience.
Cashier-If you are an active person and love people, then cashier is the perfect job description for you.  Responsibilities include greeting customers as they enter and leave the store, maintain stock, and suggestively sell products and accurately handle any cash transactions using a register and/or computer. You can expect to work for around $9.60 an hour.
Sport Chalet Interview Questions
Always be prepared for a question like, why do you want to work for Sport Chalet? A prepared answer based on research will impress the interviewers.  Ask yourself why are you choosing Sport Chalet jobs, is it their commitment to customer service or the products they sell?
How well do you handle customer complaints? Sport Chalet is known for their unparalleled customer service. They want to know how well you handle unhappy customers and how you can resolve a problem.
What makes you a great candidate for this particular job?  You are applying for a career in the sports retail industry.  They are looking for the appropriate match to a particular job such as your expertise in skiing matching a sales associate in skiing.
Sport Chalet prides itself on its team like atmosphere; a possible career question is when was the last time you contributed to a team effort and what was your role? Look back at your experiences and remember when you were involved in a team and what role did you play that helped the team have a positive outcome.
What sports do you play? It is a simple question, but an important one, hopefully, you are attracted to Sport Chalet for their customer service but for the sports products they sell.  They have many traditional and nontraditional sports equipment; they want to see if you are versatile and knowledgeable for their many departments.
Advice for Application Process
How to apply for Sport Chalet online? Applying for Sport Chalet jobs online is an easy process. The link at the end of the page will lead you to a section called jobs on their website. On the left side of the website, there is a section specifically for jobs.  After you hit the jobs key, a new window will come up for the various careers.
After choosing a career, you will have three different options for filling out applications for employment.  For the first option for a free application, you hit the button with a J symbol on it.  A link will appear for a job search website.  On that website, you will fill out the information required.
If they are hiring for any new positions, a second option for an online application is to hit the paperclip symbol. A new window will pop up. On that window, you will fill out some personal information such as your name and email address and then upload your resume to their website.
The third option, if you don't like to apply online is a printable application for Sport Chalet. On the jobs link, you find a section with a title of "Rather Print an Application-Do So Here!" On this link, you will see a "download the app here" in which you will click for that pdf file.  You can also ask for a direct application from your local store.
When searching online to prepare for your interview, you can use search words like mock interview, and it will show a site that will help you practice for the big day.  Before you arrive at your interview, research the company and their values to make sure you are a good fit.  Be prepared to answer information on the history of Sport Chalet.
Also See:
Dick's Sporting Goods: Checkout the application page for work at Dick's Sporting Goods.
Swarovski: See our resource page for more information on Swarovski careers.
Williams Sonoma: Williams Sonoma offers opportunities for both, beginners and experienced roles.
Sports Authority: Sports Authority offers opportunities for both, beginners and experienced roles.
True Value: For employment at True Value visit the application page.
Company Links
Update: The company is no longer in operation. This page is only for archival purposes.