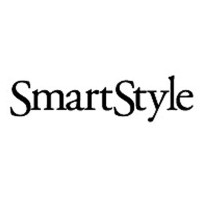 People who put in a SmartStyle application are trying to make sure that people have a great experience whenever they go for a haircut.  As customers come in, you'll treat them like they're in your house and make sure they have a great time.  Links to apply for jobs at SmartStyle are at the bottom of the page.
By concentrating their stores inside of Walmart, SmartStyle strives to become an easy thing to fit into the middle of a customer's day.  Because of this, they're one of the biggest and most constant earners for the Regis Corporation next to SuperCuts.
The Regis Corporation is worldwide and runs over twenty different salons across the world.  Within all of their salons, they employ over fifty thousand stylists.  Across the world, the Regis Corporation is one of the biggest hair care providers across the world.
SmartStyle offers a variety of services, including haircuts for men, women, and children, coloring, perms, waxing, and styling.  They also sell a variety of hair care products to help people keep their hair looking fabulous between visits.
SmartStyle Careers
SmartStyle jobs at the corporate level will actually have you working for the Regis Corporation in Edina, Minnesota.  Most of the positions will have you working with any one of their several corporations and making sure that it's going smoothly.  Or, you'll be working to make sure that the corporation is going well.
Locally, SmartStyle careers have you interacting directly with the public and making sure that they love the hairstyles that you're creating for them. Several of these stores are located inside of a Walmart and serve their customers exclusively, so expect high traffic in any location you pick.
How old do you have to be to work at SmartStyle? Age requirements vary by position.  As you browse SmartStyle jobs online, make sure to read all of the position needs carefully, as some jobs require various degrees, certifications, or experiences before you take the job.
There are several benefits to working at SmartStyle, including competitive wages, health insurance, paid vacation, and retirement savings plan.  There are also opportunities to advance within the company, no matter what position you hold.  If you don't want to move up into the corporate level, you can strive to be a technical instructor instead.
SmartStyle Job Descriptions
Stylist – As guests come in, you'll strive to offer them the best service that you can in order to make sure that they leave happy with what you've done.  You'll instruct them to make sure that the client can replicate what you did to their hair at home.  Compensation is around $20,000 a year.
Salon Manager – You will strive to lead the other stylists in both example and style, offering everything that the store does to the best of your ability. When issues arise with customers and clients, you'll work to resolve them in a quick and timely manner.  Compensation is around $20,000 a year.
Receptionist – When customers come in, you'll pair them with an open stylist and make sure that they're charged appropriately for their services.  When advertising needs to be done, you'll handle that as well. Compensation is around $20,000 a year.
Assistant Manager – While the Salon Manager works on growing business, you're in change of the general operations like general marketing, controlling expenses, and developing a team.  As needed, you'll complete general administrative tasks.  Compensation is around $20,000 a year.
SmartStyle Interview Questions
These are some questions you may be asked during your interview:
Why do you want to work for SmartStyle? This is an extremely common interview question, so you should be prepared for it. Talk about what drew you to the company, whether it was the culture or benefits and why it's you first choice in places to work.
What experience do you have? If you have any relevant experience, make sure to talk about it. If you don't have any, talk about what you can offer the company and bring to the position instead.  Use plenty of examples to back up and support any claims that you may make.
Where do you see yourself in the next few years? Your interviewer wants to know if you see yourself with the company.  Be realistic in your career expectations, but talk about how you're willing to take on extra challenges and responsibilities in order to move up in the company.
SmartStyle relies heavily on customers for their business, so you may be asked this question in the form of a hypothetical situation: How would you take care of an upset customer? Walk your interviewer through the steps you would take in order to turn the customer's experience around, making sure to be practical and realistic.
Several positions require you to stand for a long period of time or to carry and lift heavy objects, so you may be asked: Is there anything that could keep you from doing your job? Be honest, because SmartStyle will try to work with you so that you can complete the job that you applied for.
Advice for Application Process
How to apply for SmartStyle online: search for the store that you want to work in and make sure they have the position available that you want.  Once you've found the job you're interested in, read through all the requirements before filling out your SmartStyle application.  There is no printable application for SmartStyle available on their website.
Before attending your interview, do research on SmartStyle and the industry in order to create a list of questions that you can ask.  For an entry level position, this seems excessive, but it will place you in front of other candidates as it shows that you think ahead.
Have a positive and friendly demeanor when you attend your interview because it will give a good impression.  Your interview will take place in a semi-formal setting, so dress appropriately in business casual.  If you've applied for a managerial position, a suit may be appropriate.
Show gratitude at the opportunity to interview with SmartStyle.  After your interview, inquire about the best way to check on your hiring status as only some applicants will learn if they got the job during their interview.  SmartStyle will want to screen all candidates before making a final decision on who is hired.
Also See:
Desert Sun Tanning: See our guide for careers at Desert Sun Tanning.
Primrose Schools: For career opportunities, fill out the Primrose Schools online application.
Pet Valu: See our resource page for more information on Pet Valu careers.
FedEx: FedEx offers opportunities for both, beginners and experienced roles.
DHL: See our resource page for more information on DHL careers.
Company Links
https://www.smartstyle.com/en-us/careers.html
https://www.smartstyle.com/en-us/careers/stylist-application.html