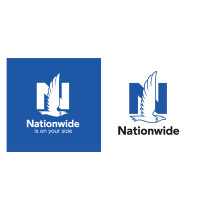 As you fill out a Nationwide application, know that you're striving to join a company that puts their employees and clients first.  The company started business in 1926 and has been aiming to be the best and care about their customers.  Links to apply for jobs at Nationwide are at the bottom of the page.
In 1925, the Farm Bureau Mutual Automobile Insurance Company was named in Columbus, Ohio; however, before the company could actually be started, they had to find at least one hundred policy holders.   They managed to find one thousand and officially started business in 1926.  At first, the company only offered car insurance, but spread into fire insurance in 1934 as they grew, working in twelve states and in Washington DC. The company name was officially changed to Nationwide in 1955.
By 1965, Nationwide had expanded again, adding nineteen more states, bringing their total up to thirty-two states and Washington DC.  During the 1970s, Nationwide realized that they were outgrowing their old headquarters and constructed a new skyscraper that was finished in 1978.
With over thirty thousand employees, Nationwide is operating strong across the country with several subsidiaries working under them.  Within the Columbus, Ohio area, Nationwide has worked to make it a great city, including major donations to the children's hospital and aiding the city in its bid to have a major league sports franchise.
Nationwide Careers
There are several positions available in the head office in Columbus, Ohio.  Several of those jobs are general positions, but there are corporate jobs available.  However, there are also several positions that are available across the country at the corporate level as the company has regional headquarters across the country.
At the local level, there are several openings across the company for people to work at.  Some of these local positions are in call centers working with the public, while others will work in offices to deal with claims and various issues that arise with clients.  In all positions, having great customer service is key.
How old do you have to be to work at Nationwide? Age requirements vary by job.  However, as you browse Nationwide jobs online, make sure to read all job requirements closely, as some positions will need you to have various experiences, degrees or certifications before you apply.
Those with Nationwide careers get several benefits including health coverage, retirement plans, exclusive deals on various insurance plans provided by Nationwide, paid time off, wellness plans, and ways to plan for your future.  This company wants their employees to be happy and strives to provide them with the best benefits that they can to help.
Nationwide Job Descriptions
Associate Claims Specialist, Casualty – You will work to complete and approve claims in a fast and efficient manner while giving great customer service.  Filing the paperwork with the proper authorities is a major part of this job, as is keeping up to date on various court decisions that could impact your job. Compensation is around $40,000 a year.
Customer Service Representative – Knowing everything about the company and being able to answer insurance questions is a big aspect of this position as you'll answer questions from customers all over the country over the phone and through the internet. Compensation is around $25,000 a year.
Field Claims Specialist (Property) – Giving great customer service while dealing with claims is a major part of this job.  You will deal with claims of the moderate to severe nature through the phone and face-to-face interaction. Compensation is around $50,000 a year.
NTD Paralegal – Under the supervision of the lead trial lawyer, you will aid in the preparation of all materials, attend all meetings, and draft motions, pleadings, and subpoenas, among other things.  You could work under the Trial Attorney, the Managing Attorney, or the Regional Attorney.  Compensation is around $20,000 a year.
Trial Attorney – You'll work closely with clients to provide them with legal representation on higher-risk cases.  This position includes being prepared for court by reviewing and evaluating the case, preparing and trying the case in court, giving legal advice as needed, and developing a good working relationship with the client.  Compensation is around $120,000 a year.
Nationwide Interview Questions
These are some questions you may be asked during your interview:
Why do you want to work at Nationwide? As this is an extremely common interview question, you should be prepared for it.  Talk about what drew you to the company, whether it was the company culture or benefits and why it's your first choice in places to work.
What experience do you have? Highlight all relevant experience that you have.  Make sure to talk about any previous jobs that you've held, where you can talk about what you've learned and what you can bring to the position you've applied for.  Make sure to have plenty of examples to back up your claims.
Where do you see yourself in the next few years? Your interviewer wants to know if you see yourself with the company.  Be realistic in your career expectations, but make sure they know that you're willing to take on extra challenges and responsibilities in order to move up within the company.
As this company relies heavily on customer service, you may be asked this question in the form of a hypothetical situation: How would you take care of an upset customer? Be practical and realistic as you explain how you'd work on turn the customer's experience around, making sure to explain the logic behind your answer.
If you're looking at a position that will entail driving to meet and examine clients and their property, you may be asked: Do you have a valid driver's license and what does your driving record look like? Make sure to be honest.  If there's anything in your driving record, like an accident, talk about who caused the accident and what kind of damage there was.
Advice for the Application Process
How to apply for Nationwide online: search for a job that you're interested and in the region where you want to work.  Once you've selected the position that you want, read through all the requirements closely before starting on your Nationwide application.  If you don't have position in mind, create a profile and fill that out before looking at the jobs.  There is no printable application for Nationwide.
Before attending your interview, do research on Nationwide and the industry in order to have a list of prepared questions that you can bring with you.  This may seem excessive, especially for an entry level position, but it will place you in front of other candidates as it will show that you're prepared.
Have a positive and friendly demeanor when you attend your interview, it will show that you're willing to work to fit into the existing Nationwide team.  As you will be in a formal setting for your interview, dress appropriately in business casual at the very least.  If you've applied for a managerial, supervisory, or attorney position, a suit would be the ideal attire.
Make sure to show gratitude at the opportunity to interview with Nationwide.  Afterwards, inquire about the best way to check on your hiring status as no applicant will learn if they got the job during their interview as the company will want to screen all applicants before making a final decision.
Also See:
Hastings: Visit the Hastings application.
Staples: Visit the Staples application.
Two Men And A Truck: Use the Two Men And A Truck job application to apply here.
Trugreen: Visit the Trugreen application.
Allstate: For career opportunities, fill out the Allstate online application.
Company Links