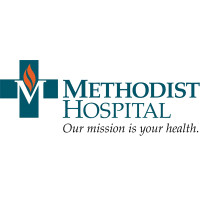 Methodist Hospital is a regional, full-service Hospital serving the San-Gabriel Valley whose population is nearly half a million. The hospital focuses towards meeting the ever growing needs of the community through innovation, incorporating modern-technology, and improving on the quality of medical care.
Methodist Hospital is over a100 years old. The hospital was started as a 5-bed hospital in a two storey house on Hewitt Street,LA early 1903 by Missionary-Society( Southern California Conference) of the Methodist Church. Since then it has grown to hold over 284 beds and mainly serves communities in San-Gabriel Valley.
To date Methodist Hospital is proud to receive prestigious awards especially those that honors hospital performance in the prevention of serious, potentially preventable complications during hospital stays. The distinction places MethodistHospital among the top hospitals in Los Angeles..
The hospital offers highly competitive salaries that are market-based and experience rated. In addition, they offer their employees additional benefits like health insurance, dental cover, wellness programs, earned time off, extended sick leave, leaves of absence, family and medical leave and professional development and education opportunities.
How old do you need to be to work at Methodist Hospital?
Methodist Hospital offers voluntary service programs to students in high school. For a student to qualify for Junior Volunteer Service scheme he/she must be a Freshman in High School and at least 15 years. Other vacancies are eligible to all candidates above 18 years of age.
Company Links
www.methodisthospital.org/careers/Pages/default.aspx