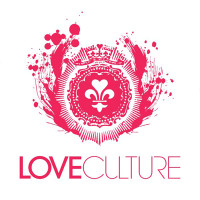 Love Culture is a Los Angeles birthed fashion retailer specializing in affordable trend pertinent women's apparel. The company got their start in 2007 by founders Jai Rhee and Bennett Koo, who had, before launching their brand, been employed at the competing retailer Forever 21.  The launch of their flagship retail store would be followed by an e-commerce site three years after.
Initial growth looked promising for the young company, who was quickly operating over eighty retail stores spanning twenty-nine states across the U.S.  However, bumps in the road were met when Love Culture opted to file for Chapter 11 bankruptcy in 2014 as well as lawsuits against co-founder Bennet Koo. United LC Capital LLC now oversees the company.
Rhee and Koo wholly intended to provide a shopping destination for young women looking for moderately priced, fashion forward clothes. These ideas manifested through a hyper-feminine aesthetic and wide, quickly changing inventory selection. Love Culture does not claim to design their products, but insists that their retail buying is up to par with relevant design trends. They bring selections of tops, bottoms, dresses, shoes, party wear, and more to their customer base.  Five years after opening their doors, the retailer expanded with their upscale sister store Boutique Culture.
A majority of the marketing behind Love Culture is strategized to promote the company as not only a retail store chain, but also as a lifestyle brand. A curated and pop culture influenced social media presence aides the expansion of the company's worldwide recognition.
Love Culture Interview Questions
How would you measure your success in this position? Meeting personal goals, company goals and going above and beyond in certain aspects of your job shows how successful you are and how you are striving for success and also achieving it. The amount of work that you can get done without sacrificing the quality of the work is also an important part of success in a position.
What was the reason for leaving your last place of employment? Answer this question with caution and always from a positive outlook. Even if the situation had got you upset at the time or you had been mistreated, now is not the time to show those feelings. Speak with respect of the job, co-workers and the overall experience. Speak with confidence and lead the conversation to having better opportunities and have had better yourself from working there and learning. Finalize your answer on a positive note and reassure the interviewer that you learned something from the experience in your own unique way.
How do you plan to make up for your lack of experience for this position? Now is a good time to demonstrate that the things that you lack are not the fundamentals and are things that you can learn quickly and you are motivated to put in the work to become on par or better. Remind the interviewer that you are qualified for the position and sometimes being able to train someone to do things the way that the company does them is better that having to unlearn the wrong way or different way than making them implement that way.
Which type of person would you decline to work with? A difficult question to answer as you don't want to contradict yourself when you had said all your coworkers like you and you are a team player. Obviously it would be okay to say things like violent characters or law breaking actions. Keep in mind you don't want them to think that you think those are the kind of people that they hire at that workplace. It is ok to say something but why not just stay positive and cross that bridge when you get to it.
Company Links
http://www.indeed.com/cmp/Love-Culture