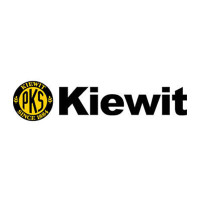 Founded in Omaha, Nebraska as a small, local construction company, Kiewit Construction is now a Fortune 500 company and one of the largest general contractors in the world. The company is still an employee-owned, privately held corporation with a reputation for fair treatment of its employees. To find out how to apply for Kiewitt Construction online, please refer to our advice later on in this document.
The primary values of this company are its people, its integrity, excellence in the fields it pursues and stewardship of its communities. This is why it has a safety rating four times better than the industry average, making this a safe place to work and one where the health and satisfaction of its employees, its clients and the surrounding locations are paramount.
The result of these values is a workplace culture that values and rewards hard work on the part of its employees. Employees get an opportunity to purchase stock in the company, making this one of the few employee owned companies in the Fortune 500. Moreover, this is a company that prides itself on challenging its employees, taking on complex projects and developing its employees for future development.
If you wish to be a stockholder in this company, you will need to work for them. This is the only way to have a say in how the company is run. If you are interested in applying for jobs at Kiewit Construction, then you can visit the link below and fill out their online application. There is no printable application for Kiewit Construction, but this is a free application process.
Kiewit Construction Careers
Professional job opportunities are positions that pay a salary and mostly operate out of an office, although there are field management positions as well. Furthermore, there are opportunities at this company to move from the field into the front office. Kiewit Construction careers of this type include senior engineers, superintendents, project managers, clerks and accountants.
Craft trades are positions where you professionally practice your craft in the process of construction. These positions are usually paid hourly, often work in shifts in the field and often have a heavy physical component. Kiewit Construction jobs of this type include engineers, pipefitters, electricians, carpenters, cementers, laborers, masons, operators and mechanics.
How old do you have to be to work at Kiewit Construction? The minimum age for full-time employment is 16, but in practice most Kiewit Construction careers aside from "laborer" are either skilled trades, require other professional qualifications or relevant work experience. Most professional applicants will at least be in their twenties and most tradespeople will be at least 18.
Employees of this company can receive many benefits including a 401(k), vision, dental and medical coverage, prescription drug programs, income protection and the option to become stockholders in the company. In addition, the company provides relocation assistance for workers as they move from project to project and educational subsidies to assist in the employee career advancement.
In order to apply for Kiewit Construction jobs online, please visit the link below. You can apply online via Facebook, Linkedin or you can create a profile on your own. Although you cannot download application form, you can have job descriptions emailed to you, which you can read offline. There is, unfortunately, no printable application form but it is a direct application process.
Kiewit Construction Job Descriptions 
Laborer – This is an entry level position. You will work outdoors for long periods of time in a variety of weather condition carrying things or digging holes, putting things in holes and securing them or filling in holes. This job starts at minimum wage, but will go up the longer you work. You may receive a per diem.
Superintendent – This position is responsible for planning the deployment of work crews on a day to day basis, keeping the site clean and organized, tracking the costs and interfacing between the company and the client. The superintendent reports both to the foreman of the site and the client. Estimated salary for this position is $61,000. 
Civil Field Engineer – This engineering position is responsible for evaluating plans, conducting inspections, assisting in the planning of construction and modifying plans in the face of unexpected events. This position reports to the foreman on site and is responsible for interfacing between the company, client and vendors. Estimated salary for this position is about $49,000. 
Technical Writer – This position is responsible for writing proposals and documents for external circulation. The documents generated may be used as guidelines, outline procedures or may be used to influence opinions of stakeholders or clients. This is an experienced technical writing position with an estimated salary of $67,000.
Business Development Administrator – This position is responsible for the maintaining files and databases, but also for preparing reports, memoranda and proposals for external consumption as well as assist in event planning and preparation with the intent of attracting new clients or developing new projects with existing clients. Estimated salary for this position is $76,000.
Kiewit Construction Interview Questions
Following are some sample questions:
Why do you want to work at Kiewit Construction? This answer should mostly be about the company's achievements and profile and not necessarily about what it can do for you. It is important that you discuss what achievements by Kiewit Construction impressed you and perhaps what about the company impressed you and how you appreciate having a stake in the company.
Where do you see yourself in five years? As the company is known for developing its employees as a resource, the interviewer wants to ensure that they are hiring someone who is mutually interested in a long term working relationship with the company. You should give prominence to the company in your discussion of future plans.
Why are you looking for a new job now? If you are leaving your last job on good terms, you should discuss your former job and talk about how you felt that Kiewit Construction offered new responsibilities and opportunities for your career and how you were lured away from your last job by the prospect of greater things. Do not criticize your former (or current!) employer.
You may encounter questions such as What procedure would you follow if you notice the following problem? or Given the following technical issue arising, how would you troubleshoot? followed by a scenario description. These are technical description question meant to test your knowledge of various procedures and concepts that should be germane to your field.
Ideally, these questions should be second nature for you to answer. You're applying for a job with certain technical requirements and, when you filled in your Kiewit Construction application, you probably signaled familiarity with these procedures. Prior to the interview, it wouldn't hurt to run through procedures with a colleague or friend.
Advice For Application Process
You are given a choice to fill out a Kiewit Construction application form, use a linkedin profile or use a Facebook profile. It is recommended that you use the online application simply because it allows you to tailor your resume specifically for the position you are applying for at Kiewit Construction, providing the most customizability.
Although this is the longest way to create an online application, it also affords you the best chance to target your resume specifically at the position you are looking for. You can look at the job descriptions, pick out key phrases in the descriptions and add them to the applications that you are filling out.
The company uses a type of video interview to conduct its first round of interviews. When you do this interview, it is important that you prepare for the interview by practicing interview questions with a friend, preferably over video chat to simulate the whole experience. Keep a hard copy of your resume and the job description handy, along with a way to take notes.
As far as possible, maintain eye contact with the video interviewer. Don't tab out from the interview to look up stuff on the internet. Do not multitask during the interview, but devote your full attention to the interviewer; this could be the person doing the hiring and you need to make a good impression.
Speaking of good impressions, you need to dress well for the video interview. Make sure you are dressed business professional. Make sure you conduct the interview in a space that is free of clutter and noise (outside is fine) and that you won't be disturbed during the interview. Be polite to the interviewer and take lag into account when answering or asking questions. Try not to talk over your interviewer.
Also See:
Bright House Networks: Bright House Networks offers opportunities for both, beginners and experienced roles.
Old Dominion: See our guide for careers at Old Dominion.
Spherion Staffing And Recruiting: Visit the job application for Spherion Staffing And Recruiting to apply today.
CEVA Logistics: For employment at CEVA Logistics visit the application page.
DIRECTV: For career opportunities, fill out the DIRECTV online application.
Company Links
http://kiewit.com/careers/find-your-job/