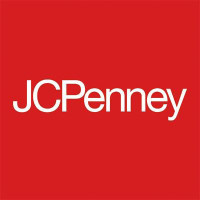 JCPenney is one of America's largest retailers focused on fashion, apparel and home furnishings. They are a mid-range retailer with both private label brands as well as name brand products. They are well-known across the country through their extensive retail network.
Many of their JCPenney's stores are located in suburban malls and also feature in-house additional services like opticians, salons or studios. They have at present 1,000 store locations across United States and Puerto Rico with a total of over 100,000 employees.
JCPenney has a long history. The retail chain was founded in 1902 in Wyoming by James Cash Penney. They rapidly expanded and by 1912 had reached 34 stores, by which time they were all branded J.C. Penney. The company expanded throughout the 20th century to at one point reaching every state (at present all states but Hawaii are covered).
Alongside with their large number of brick-and-mortar retail locations across the country, JCPenney were also early adopters of catalogue ordering. While the catalogue has been phased out since long, they now operate a large online and Internet based retail business. Their online business delivers JCPenney products all acorss the world with sales of over $1 billion.
Check out more details about jobs applications at JCPenny.
Benefits offered at JCPenney
JCPenney provides multiple benefits for its employees, including medical insurance, dental insurance, vision insurance, life insurance, paid leave/vacation as well as matched 401(k) savings plans. There are also employee wellness support services.
An important benefit for many employees at JCPenney are the merchandise discount plans on all of the retail wares the store offers. Many locations offer free parking, cafeteria services, fitness centres, clinics and on-site daycare. JCPenney has jobs in corporate, in-store as well as supply chain areas.
Corporate Jobs
Corporate Jobs for JCPenney involve all areas of its business operations – financing, marketing, sales development, IT and online sales as well as finance and administration. The head offices of JCPenney are in Plano, Texas with multiple regional offices around the country.
Job Roles include regional operations and merchandise management, contact center representatives, operations accountants, business analysts, human resources and recruitment specialists. Linking between corporate and the stores are district and regional management jobs located at the various regional offices of JCPenney.
In-Store Jobs
JCPenney has a wide variety of in-store jobs due to the expansive nature of their store along with the numerous allied services provided side-by-side with their retail. This means that beyond offering jobs like merchandise supervisors, store managers and sales representatives they also have specialist openings for salon workers, nail technicians, hairdressers and jewellery cleaners.
Supply Chain Jobs
In the JCPenney supply chain, employees ensure that the warehouses and supply chain is managed to guarantee timely deliveries of store re-stocking orders. The supply chain interfaces with the JCPenney stores providing them service and appropriate customer care.
Job roles include supply chain management specialists and traineeships, warehouse maintenance workers, store customer care representatives, forklift operators and warehouse order fillers. Many of these roles involve active physical work, lifting heavy loads and are thus mainly suitable for people in good physical conditions.