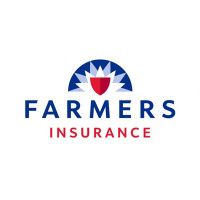 As you fill out a Farmers Insurance application, know that you're striving to join a company that strives to place their policyholders first.  With offices all over the country, an agent is never far away to help clients with their claims.  Links to apply for jobs at Farmers Insurance are at the bottom of the page.
John Tyler and Thomas Leavey started Farmers Insurance in Los Angeles, California in 1928 with the belief that farmers and ranchers deserved better insurance premiums as they had better driving records than city dwellers.  From 1935 until 1953, the company grew and created several subsidiaries as well as bought several of their competitors.  Throughout the 1990s, several large-scale disasters threatened the company as they paid out billions of dollars in claims to policyholders.
During the 2000s, Farmers Insurance continued to grow, having recovered from the 1990s disasters and spread into mutual fund and variable insurance.  After Hurricane Rita hit in 2005, the company rushed to help by providing generators and money for the emergency operations center as well as more insurance adjusters to expedite reconstruction.
Farmers Insurance has several values that they strive to uphold: integrity, respect, courage, achievement, social responsibility, collaboration, and curiosity and action.  By encouraging their agents to maintain these values, Farmers Insurance strives to be one of the best insurance companies in the country.
Farmers Insurance Careers
At the corporate level there are several Farmers Insurance jobs available.  Most of those careers are on the lower level, but there are plenty of opportunities to rise within the company.  The corporate office also functions as a usual insurance office, so you may work in the headquarters office, but with a traditional position.
There are Farmers Insurance offices scattered across the country.  There is usually at least one office within each state that they cover, but several agents will drive to certain places in order to meet with policyholders and assess damages to settle their claims as quickly as possible.
How old do you have to be to work at Farmers Insurance? Age requirements vary by job. As you browse Farmers Insurance jobs online make sure to read all job requirements closely as some positions will require you to have various experiences, degrees, or certifications.
Those with Farmers Insurance careers get several benefits including: vision, dental, medical, and life insurance.  Also, the company offers wellness programs that include gym membership discounts and at certain locations, an on-site gym.  Employees also get paid time off and a 401K with a company match.
Farmers Insurance Job Descriptions
Liability Claims Representative – Working closely with people injured in accidents, you will strive to determine the value of what they lost during the accident.  You will work in a paperless environment and negotiate with policyholders, claimants, and attorneys to settle the claim.  Compensation is around $40,000 a year.
Field Claims Representative – You will visit policyholders in order to assess and investigate damages out in the field.  Having great customer service is key as you'll work to settle the claim with the policyholder. Compensation is around $50,000 a year.
Facilities Management Security Supervisor – By working with the security service provider and vendor relationship, you'll check on the safety of all staff members in your twenty-four hour working facility.  Compensation is around $25,000 a year.
Property Claims Representative – Visiting policyholders' homes to investigate and assess damages on their property.  Working in a paperless environment will allow you to work faster and closely with the policyholder to settle their claim.  Compensation is around $50,000 a year.
Farmers Insurance Interview Questions
Here are some questions you may be asked during your interview:
Why do you want to work for Farmers Insurance? As this is an extremely common interview question, you should be prepared for it.  Talk about what drew you to the company, whether it was the company benefits or the culture and why it's your first choice in places to work.
What experience do you have? Make sure to highlight all your relevant experience.  If you've held previous insurance jobs, make sure to talk about them.  Have plenty of examples prepared that you can talk about and back up your claims.
Where do you see yourself in the next few years? Your interviewer is looking to see if you're planning on staying with the company.  Make sure to be realistic with your career expectations, but make sure they know you're willing to take on extra challenges and responsibilities in order to move up in the company.
As this company is geared towards customer service, you may be asked this question in the form of a hypothetical situation: How would you take care of an upset policyholder? Make sure to be realistic and practical in your explanation and talk about how you'd work to turn their experience around.
If you're expecting to be out in the field, you will probably asked: What's your driving record like and do you have a valid license? Be honest when you talk to them about your license and explain exactly what happened if you had been in an accident and whose fault it was.
Advice for the Application Process
How to apply for Farmers Insurance online: search for the job that you're interested in and when you find it, make sure to read all requirements closely before starting to fill out your Farmers Insurance application.  There is no printable application for Farmers Insurance.
Before attending your interview, do research on Farmers Insurance and the industry in order to have a list of prepared questions that you can bring and ask at your interview.  This may seem excessive for an entry level position, but it will make you stick out from the other candidates with your preparedness.
Your interview will be a formal setting, so dress appropriately in business casual at the very least.  If you've applied for a managerial position or a supervisory position, a suit would be more appropriate.  Make sure to have a friendly and positive demeanor as it will show that you're already willing to work with Farmers Insurance policyholders and the existing team.
Make sure to show gratitude at opportunity to interview with Farmers Insurance and inquire about the best way to check on your hiring status afterwards.  No applicants will learn if they got the position during their interview as the company will want to screen all candidates before making a final decision.
Also See:
Stanley Steemer: See this page for jobs at Stanley Steemer.
Two Men And A Truck: For employment at Two Men And A Truck visit the application page.
OfficeMax: See our guide for careers at OfficeMax.
IKEA: Checkout the application page for work at IKEA.
Travelers: Use the Travelers job application to apply here.
https://www.youtube.com/watch?v=s-Lu40LRBDU
Company Links
https://zurich.taleo.net/careersection/farmers_ext_cs/jobsearch.ftl?lang=en
https://zurich.taleo.net/careersection/iam/accessmanagement/login.jsf?redirectionURI=https%3A%2F%2Fzurich.taleo.net%2Fcareersection%2Ffarmers_ext_cs%2Fmysubmissions.ftl&TARGET=https%3A%2F%2Fzurich.taleo.net%2Fcareersection%2Ffarmers_ext_cs%2Fmysubmissions.ftl