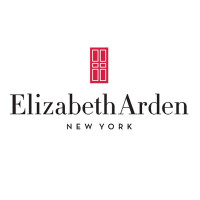 Elizabeth Arden is a beauty company that has a line of skin care, fragrances and make up. The company has operations in North America and also has a presence in the global market. The North American segment caters to the United States, Puerto Rico and Canada. The international segment sells in about 120 countries outside North America. This vast global presence of the company deems an ever growing demand for personnel in various areas of expertise. How to âpply for Elizabeth Arden jobs online is shown through the Elizabeth Arden application link at the end of the page.
The company was founded about a century ago by an entrepreneur and innovator Miss Elizabeth  Arden, who was born Florence Nightingale Graham. She travelled from rural Canada to New York where she set up a salon in 1910. It was her belief that being beautiful was the birthright of every woman and she thus focused on products that helped improve the skin rather than conceal the blemishes. She focused on total beauty and emphasized proper skincare accompanied by nutrition and fitness for maximum benefits from the company products.
The founder was at the forefront of the company until her death in 1966, after which a pharmaceutical company Eli Lilly $ Co., acquired it in 1970. However, the ownership of the company changed twice more until it became part of Unilever, an Anglo Dutch conglomerate. The company's success was marked by constant marketing initiatives and innovative products along with its involvement in social issues, whereby animal testing of its products was not done and it contributed generously to causes such as AIDS and child welfare.
In 2001 FFI Fragrances bought the company from Unilever, after which the name was changed to Elizabeth Arden Inc. and Unilever retained an 18% stake. The company's corporate headquarters are in Miramar, Florida, United States.
Elizabeth Arden Careers
Elizabeth Arden job application online offers many opportunities to join their workforce at different levels. For management level positions there are openings as Business Development Manager, Marketing Manager, Product Development Manager and Business Account manager to name a few, a full array of Elizabeth Arden jobs you can view the opportunities on the company website and can also download the printable application for Elizabeth Arden jobs from there or simply apply online by registering.
If you are looking for entry level or part time positions the company has openings in various faculties, such as Beauty consultants, Training and Consumer Relations Assistant, Warehouse Operator and Supply Planner – Promotions. List of all printable application forms for Elizabeth Arden openings are available on the company website.
How old do you have to be to work at Elizabeth Arden? The minimum age requirement for certain jobs is 14, where permitted by ILO (International Labor Organization) or based on the age for completing compulsory education in a country. However before applying it is best to confirm the age requirements as some openings may require a minimum age of 18 years.
A company that is part of an ever growing industry there is always a need to find individuals who can contribute in varied areas of expertise. Elizabeth Arden careers offer all new recruits regardless of their expertise or area of work training and coaching to help assimilate the work culture. In addition to offering competitive pay packages the company offers other incentives such as product allowances, employee share purchase schemes and childcare vouchers to help assist working parents.
To apply for jobs at Elizabeth Arden you need to register for and fill out an online application form that would require you to disclose personal information along with relevant experience and other work history. The free application forms are available on the company's website.
Elizabeth Arden Job Descriptions
Beauty Consultant – As a Beauty Consultant you would be required to set targets for the store and monitor them daily. Maintain the immaculate appearance of counters and ensure items are well displayed. If you are a goal oriented friendly and enthusiastic person then this may be the job for you. Pay rates are expected to be at around $13-$15 per hour.
Account Manager – As an Account Manager you would be responsible for the overall efficient functioning of the store by being responsible for meeting store targets and ensure the company's marketing initiatives are being fully implemented in offering products to customers. It would be your duty to liaise with the merchandising team and ensure all products and samples are adequately stocked. If you are motivated to be a positive influence on team members and influence them in achieving the company's business plan then this job may be the right one for you. In this role you can expect to earn an average salary of about at least $73000 annually.
Administrative Coordinator – This is a support role and involves a high volume of clerical work. Ability to multi task and coordinate at multiple levels would be required. Excellence in communication and coordination skills is essential. In this position you can expect to earn about $33000 annually.
Training and Consumer Relations Assistant – An individual who has excellent communication skills both written and verbal is best suited for this job. Candidate should be good at Microsoft suite of applications and be able to efficiently prioritize their work and manage their time. In this role you would be providing administrative support to the company's training department.
Elizabeth Arden Interview Questions
These questions help you get an idea as to what the interview day might be like.
There are many cosmetic companies, why Elizabeth Arden? Here it is important that you have done research on the company and know what aspects of it stand out from competitors. The interviewer is interested in knowing what attracts individuals and what the public perception is of the organization. Reading up on the company is a good idea because that would show you are genuinely interested in the job.
Highlight aspects of your current job that make you a good candidate for this position. Why? Such a question may be asked for jobs that require more than six months of experience, where the interviewer is trying to assess how you would add value. Highlight your achievements in your current position emphasizing any new skills or expertise you have acquired or learned that are pertinent to the industry.
If hired how long do you plan on staying with Elizabeth Arden? This a question where the interviewer wants to know what you are hoping to accomplish in this position and what are the factors of the job that would keep you committed.. In doing so the interviewer wants to not only understand aspects of a job that encourages people to stay on, but also what you as an individual value in a job and whether you would be someone best suited for the position.
Can you name a few of our products? Which do you think are our leading ones. Make sure to research the range of products, doing so would help you understand the organization and show the interviewer that you are interested in the organization as a whole rather than just the position itself. Your opinion about the leading products helps the hiring personnel judge how much your thought processes are aligned with the company's.
Are there any questions you may have in mind for me? Be prepared to ask questions about the company in general or the job in particular, to show you are interested in the position and the company. Such a question helps the interviewer understand your thought process and so be mindful to ask employment questions that show your willingness towards growth and development.
Advice For Application Process
As a candidate for the company it is imperative that you do a thorough research on what it does and not just focus on what the job you are applying for is about. Following your direct application, being well prepared will give you a boost of confidence on the day of the interview if presented with an unexpected question to which you know the answer.
It is important to dress appropriately. As a cosmetics company Elizabeth Arden helps people in enhancing their beauty by the wide array of beauty products they have and thus expect their employees to be dressed smartly and look elegant. So focus on being formally dressed.
While filling out the job application form, take care to write about what is required and not too much, as it is difficult to screen through a lot of information for what may be relevant. However being concise does not mean you should not be professional. So take care to write complete meaningful sentences for better understanding by the reader.
Lastly have a positive attitude and display exuberance. Be sure to thank the interviewer for the opportunity and for selecting your resume to consider you as a candidate. An applicant with a pleasant disposition has a lasting impact and can also affect the outcome of the interview.  Inquire about timelines to know when you could expect a response to the job opportunities applied for.
Also See:
Equinox: For career opportunities, fill out the Equinox online application.
California Family Fitness: California Family Fitness offers opportunities for both, beginners and experienced roles.
Converse: See our guide for careers at Converse.
L'Occitane: See our guide for careers at L'Occitane.
Crocs: See our guide for careers at Crocs.
https://www.youtube.com/watch?v=3Lm–dW3RZs
Company Links
https://corporate.elizabetharden.com/human-resources/
http://www.elizabethardencareers.co.uk/careersWhereYouWouldFitIn.php