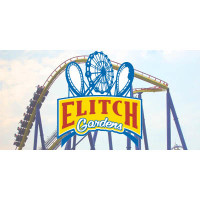 Elitch Gardens Theme and Water park, Denver, is America's only downtown park. The park offers thrilling rides, live entertainment shows, roller coasters and refreshing water rides. In addition, it offers interactive shows, 15 Kiddieland attractions, drive-in shows and free concerts. Actually, there's something for everyone.
John Elitch and Mary Elitch founded the park. It has been in operation since 1890. The original park only consisted of a seasonal amusement park, a theatre and a botanic garden. It has since gone through several ownership transitions and developments. Stanley Kroenke now owns the park.
The park has about 2,500 employees, 1,500 of them on seasonal contracts. Elitch Gardens has won several awards and recognitions since its establishment. Notably, it won the Environmental Protection Agency's 2005 Excellence in Smart Growth award. The site also features predominantly in the Golden Ticket Awards published by The Amusement Today Magazine. It also participates in a number of charities and donations. This, though is only available between May and November.
Elitch employee benefits include health insurance, family benefits, 401k plans and paid time off. Other enviable benefits include free admittance to the park, complementary tickets and flexible working hours. With the season opening on April 30th, Elitch Gardens seeks to recruit 1,500 new employers for the vacant seasonal positions. If you find the work and benefits exciting, an on-line application link is at the end of this article.
What is the age limit for working at Elitch Gardens Theme and Water Park?
Minimum employment age is 16 years. There are however more positions for applicants who are 18 years and older. Sales representatives, ride mechanics, catering, aquatics, cash control and safety are just but some of the departments and positions now vacant. More job application details and positions are accessible through the below link.
Company Links
https://www.elitchgardens.com/open-positions/