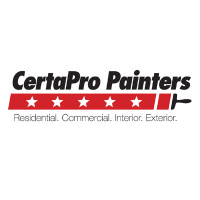 People who fill out a CertaPro Painters application are looking to join a company that strives to help their customers make their homes and businesses stand out from the people around them.  Links to apply for jobs at CertaPro Painters are at the bottom of the page.
Currently, CertaPro Painters is owned by The Franchise Company, who runs several smaller companies who provide a variety of products and services across the United States and Canada.  Since their creation in 1992, CertaPro has grown and is known for maintaining an outstanding franchisee support system.
CertaPro Painters franchisees usually receive plenty of support from the corporation as they build their businesses.  Because of the support and mentoring program that franchisees are given, the company has won several awards since 2011 from CFA, the Franchise Business Review, and Entrepreneur Franchise.
Because CertaPro Painters franchises are run and owned by locals in their communities, they strive to become an integral part of the community.  Often, the franchises will work closely with large companies or universities to restore well known monuments or signs on their campuses.
CertaPro Painters Careers
Most CertaPro Painters jobs at the corporate level are devoted to making sure that franchises are working properly and that the franchisees are trained and ready to take over their business.  Some corporate positions take place away from headquarters and are geared toward keeping the franchises up and running by offering support to them.
Local CertaPro Painters careers will have you working under a franchisee.  All franchise owners must go through an intense training period before they can take on their store and will receive support from the corporation after their store opens.  The technology that CertaPro Painters uses is a big part of the company as it helps keep everything organized and will be provided by the corporate offices.
How old do you have to be to work at CertaPro Painters? Age requirements vary by position.  As you look at CertaPro Painters jobs online, make sure to read the position needs carefully as some require various degrees, certifications, or experiences before you take on the job.
Because all CertaPro Painters locations are independently owned, hours tend to vary by location.  Also, various appointments for painting may run long, so painters may keep different hours from the usual office hours that the actual franchise location will probably have.
CertaPro Painters Job Descriptions
Painter – As customers call, you will go out and paint what's needed, making sure that you have the right color and the right room before starting the job.  In order to protect other parts of the house, you'll lay down tarps and do a variety of other small things before beginning.  Compensation is around $30,000 a year.
Office Manager – You will make sure that everything in the office is running smoothly.  As needed, you'll schedule appointments and take care of general office details, like timesheets and hiring of new staff members.  Compensation is around $50,000 a year.
Sales Associate – Before the Painters go out to homes, you'll work with the customer to select the color and paint that they want, making sure to recommend brands that will work for their lifestyle. Once they've selected the color, you'll work with the customer to schedule an appointment time that works with them.  Compensation is around $20,000 a year.
Foreman – On site, you'll work with the Painters to make sure that everything is being done properly.  When customer interaction is required, you'll be the first person that they'll talk to, especially when issues arise.  Compensation is around $40,000 a year.
CertaPro Painters Interview Questions
These are some questions that you may be asked during your interview:
Why do you want to work for CertaPro Painters? This is an extremely common interview question, so you should be prepared for it.  Talk about what drew you to the company, whether it was the culture or benefits, and why it's your first choice in places to work.
What experience do you have? Highlight all of your relevant experience.  If you don't have any experience, talk about what you can bring to the position and offer the company.  Make sure to use plenty of examples to back up and support any claims that you may make.
Where do you see yourself in the next few years? Your interviewer wants to know if you see yourself with the company.  Be realistic in your career expectations, but talk about how you're willing to take on extra challenges and responsibilities in order to move up in the company.
Some positions may require you to stand for long periods of time and carry heavy objects, so you may be asked this question: Is there anything that could keep you from doing your job? The company will most likely work with you if you're straightforward and honest about anything that could keep you from doing your job.
Because several jobs will require you to go into peoples' homes, you may be asked: Do you have a criminal history? Be honest.  The company will probably run a background check, and they will know if you're telling the truth.  If you're straightforward and talk about what led you to jail and why you're turning your life around, the company will view you more favorably.
Advice for the Application Process
How to apply for CertaPro Painters online: start by selecting the state you would like to work in, followed by the city.  Once you've done that, you'll be given a franchise to fill out a CertaPro Painters application for, with the positions available for you to choose from.  There is no printable application for CertaPro Painters on their website.
Before attending your interview, do research on CertaPro Painters and the industry in order to create a list of questions that you can ask.  For an entry level position, this may seem excessive, but it will place you above the other candidates as it shows that you think ahead and are prepared.
Your interview will probably take place in a semi-formal setting, so you should dress in business casual.  If you've applied for a managerial or corporate position, a suit would also be appropriate.  Have a positive and friendly demeanor when you attend your interview because it will give a good impression.
Show gratitude at the opportunity to interview with CertaPro Painters.  After your interview, inquire about the best way to check on your hiring status as some, but not all, candidates will learn if they got the job during the interview because CertaPro Painters will want to screen all applicants before making a final decision on who they hire.
Also See:
Humana: See this page for jobs at Humana.
Aaron's: Use the Aaron's job application to apply here.
Badcock Furniture: Checkout the application page for work at Badcock Furniture.
Office Depot: See our guide for careers at Office Depot.
Staples: For career opportunities, fill out the Staples online application.
Company Links
http://certapro-franchise.com/
http://www.certapro.com/careers-painting.aspx