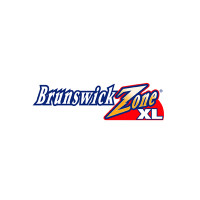 Brunswick Zone aims to provides entertainment activities for everyone, from bowling and billiards, to laser tag and arcade games. Visitors can also enjoy themselves in event rooms and bar & grill. Merchandises and equipment are available in pro shops.
Brunswick Zone was founded in 1845. It is now owned by Bowlmor AMF. Apart from ordinary Brunswick Zone, the company also strives to provide the best bowling experience for families with Brunswick Zone XL. Memberships, offers and coupons, gift cards, parties and events are also included in Brunswick Zone's business.
Brunswick Zone branches can be found in over 20 states across United States and Canada (Ontario), from Arizona, California, to Florida, Ohio and Washington. Multiple branches can be found in metro regions such as Pennsylvania and New Jersey. Brunswick bowling center business brought in $187 million in revenue in the year prior to the transfer of ownership, from Brunswick Corporation to its current owner Bowlmor AMF.
Employees can choose to work in any location across various regions in United States and Canada. Brunswick Zone has a core business strategy that fuels success and encourages employees to launch game-changing products and services into the marketplace. Employees can get energized by meeting and greeting, by hosting a truly terrific party, or working behind the scenes to ensure everyone enjoys the fun.
How old do you have to be to work at Brunswick Zone?
One has to be at least 18 years old to apply for a job at Brunswick Zone. Employees who enjoy working in a dynamic and active working environment enjoy working in Brunswick Zone. There are several hourly field positions and field management positions, employees can find their best-fit easily.
Company Links
http://www.bowlbrunswick.com/careers/299