Introduction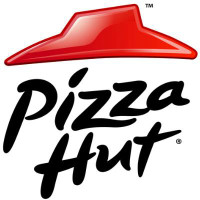 Getting a job is something that may take time, but is often rewarding in the end. Pizza Hut is just one of the many places a person can get a job, either part-time or full-time. It may be a good choice for someone who either hasn't had a job before or wants to make some spare cash on the side. This may make it an especially appealing choice to teenagers or those who are still in school.
Pros of a Job at Pizza Hut
A job at Pizza Hut is a good way to earn money, with most in-restaurant jobs paying around eight or more dollars (also depending on the minimum wage in your state). It can also help you to strengthen important skills such as responsibility, discipline, or interacting with people.
Cons of a Job at Pizza Hut
A job at Pizza Hut, like any other job, requires both a chunk of your energy and of your time out of every week. Sometimes, for students especially, this may become difficult to handle. Before getting a job at Pizza Hut, make sure that you can balance the requirements of the job with your everyday life.
Types of Jobs at Pizza Hut
Some of the different types of jobs a person can get working in the restaurant at Pizza Hut include: team member, general restaurant manager, shift manager, restaurant manager, server, delivery driver, etc.
Job Details
Each job has different requirements and different tasks. Someone first applying for a job at Pizza Hut may opt to become a team member, server, or delivery driver, as management positions will be more difficult to obtain. Team members often do a little bit of everything, while servers and delivery drivers are both tasked with the job of getting food to customers.
Job Requirements
The job requirements for most jobs at Pizza Hut are as follows: be above a certain age (usually 16 or 18), have a good attitude, be a hard worker, and have reliable transportation to and from work.
Beginning the Application Process
To begin the application process, you may either visit a Pizza Hut restaurant in person, or go online to the Pizza Hut website and submit an online application. When applying in person, usually the manger or someone working at the restaurant will give you an application and help instruct you on what the next step is.
Applying Online
If you decide to apply for a job at Pizza Hut online, go to jobs.pizzahut.com. There, you'll find a location selector, where you can see the specific Pizza Hut jobs you can apply to near where you live. From there, just select the job you're interested in and click "Apply Now."
Interviews
Often times, a potential employer will ask to arrange an interview before hiring you. Be sure to be prepared in case this happens. Usually, at an interview, you'll be asked questions about you as a worker or how you tackle challenges, and use your answers to figure out how well-suited for the job you are.
Starting the Job
If, after this process, you're hired for a job at Pizza Hut, be sure to be a diligent listener as you're being taught the ropes of working there. Additionally, make sure to avoid being late. If you're reliable, responsible, and do the best work you can, you should be able to keep your job for a long time to come.