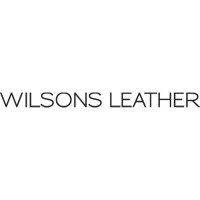 Wilson's Leather is a successful American retail chain that specializes in suede and leather garments. It's famous for its affordable prices and high-quality clothing and accessories as well as its exceptional customer service and friendly employees.
The store was founded in 1899 in Minneapolis, Minnesota by brothers David, Ephraim, and Alexander Berman. It was originally called Berman Brothers Fur, Wool, and Hide. The company took on numerous name changes and a merge with Wilson's House of Suede before eventually becoming Wilson's Leather.
The company has 180 locations across the United States and over a thousand employees. It has not won any awards or been recognized for any achievements, but has had a steady increase in popularity over previous years.
Full and part time employee benefits here include life insurance, health insurance, and various employee discounts that can be used when purchasing merchandise. There is no mention of what other benefits are offered.
Employees say they enjoy working here because the staff are friendly and the job is never boring, as things are constantly changing around the store. The atmosphere is laid back and the employees are inclusive of others and go out of their way to include members of the team that have special needs or requirements.
How Old Do You Have to Be to Work at Wilson's Leather?
To work in one of the retail locations, employees must be at least 16 years old. For high management and corporate jobs, employees are required to be of legal drinking age.
Wilson's Leather Careers
The company offers a variety of jobs for potential employees- some of which require experience and some of which don't require any previous experience. Some of the most popular careers can be found below.
Associate: Associates are responsible for all aspects of the sales floor. This includes the cleaning of merchandise areas, and the responsibility of performing cash register functions. Associates must have a high school diploma and experience with customer service, as well as effective communication skills and patience.
Assistant Manager: Assistant managers are required to watch over the team of staff and assist the manager in any duties he or she needs done. Assistant managers are sometimes required to run the store, and are also expected to be able to handle customer problems and complaints.
Manager: Managers are responsible for providing superior customer service and training new staff members. They are expected to meet their personal sales goals and motivate the rest of the team to do so as well. Managers are also required to handle any customer complaints.
Security Technician: Security technicians are expected to monitor distribution center entrances during scheduled arrival and departures. They are also required to monitor CCTV cameras, prepare reports, conduct inspections and investigations, and provide CPR and First Aid services when needed. Security technicians should have good communication skills and be able to work with other team members.
DC Technician: DC technicians ae responsible for scheduling pickup and deliveries at distribution centers, process invoices, and provide support for the transportation supervisor. DC technicians are required to have 2 years of distribution center experience prior to being hired. DC technicians should have excellent communication skills.
Manager in Training: Managers in training are required to work with the manager and assistant manager of any given retail outlet to provide customer service and drive the team forward. They motivate the team and provide model customer service, while gaining the necessary knowledge to become a store manager. Managers in training are expected to model friendly behavior and professionalism at all times.
Merchandise Supervisor: Merchandise supervisors are required to take note of trends and make educated sales predictions based on what they notice. They are also required to set up and maintain attractive merchandise displays, or supervise while other members of the sales team create point-of-sale displays that are both aesthetically pleasing and functional.
Clothing Processor: Clothing processors are responsible for filing paperwork, verifying vendor's price tag and information, adding price tags to merchandise, and maintaining sufficient amounts of supplies. They are also required to receive and ship store-to-store transfers, and may be required to assist on the sales floor.
Customer Care Representative: Customer care representatives are responsible for ensuring that customers leave the store satisfied and happy. They provide friendly communication with customers over the phone and help to solve any problems within the store. They also coordinate with delivery companies to ensure that deliveries are on time.
Merchandise Stocking Associate: Merchandise stocking associates are responsible for the stocking of merchandise. Merchandise stocking associates are usually required to wok early morning or late-night shifts. They are sometimes required to assist with the receiving of product shipments, and are expected to be friendly and helpful towards other associates and customers.
Wilson's Leather Application
Those who wish to join the Wilson's Leather team can apply online through a digital application that can be completed through the retailer's main website. The application takes about 10 minutes to fill out and does not need to be printed out or downloaded.
To apply, potential employees are encouraged to use a computer with a strong internet connection and fast processing speeds. The application can be filled out on a slower connection, but will take longer to complete.
Before submitting the complete application, applicants should double check their resume and application for accuracy and to ensure that their contact information is current and up to date. Applicants should also check that any relevant skills or experience that he or she holds are included on the application or resume.
Customer or retail service experience is an asset, but not required for most jobs with the company. Successful completion of secondary school, and post-secondary school experience are also assets. When applying for senior or technician positions, a post-secondary diploma or certificate may be required.
To prepare for an interview at one of the retail outlets, interviewees are encouraged to dress casually and be honest when answering questions. Confidence is an asset to bring to the interview, as is a friendly smile and good attitude.
Facts About Wilson's leather
Wilson's Leather is professional and friendly to both staff and customers. Problems are dealt with in a timely fashion and handled with care to ensure the satisfaction of those involved.
The Spring sale (known as the Wilson's Leather Spring Savings Event) gets the company into the spotlight each spring. The sale means that all merchandise is up to 60% off when purchased online. In addition to this, coupon codes can be applied to the sale and customers can get up to 80% off of their order. Some orders, during this sale, also qualify for free shipping.
The retail chain is known for its high-quality clothing items and affordable prices. Its staple items are leather jackets, boots, and purses- all of which are made of real leather and sold at reasonable prices that make customers want to return to the store.
The goal of the company is to provide consumers an affordable place to buy leather and suede items, without having to pay for expensive shipping. The secondary goal is to excel in the customer service industry and continually give customers a pleasant shopping experience.
COMPANY LINKS
https://www.wilsonsleather.com/home.do