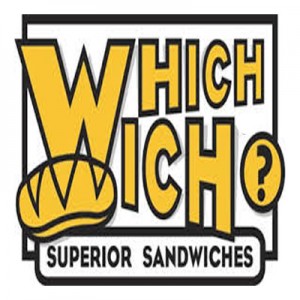 Which Wich Superior Sandwiches operates a chain of restaurants in the United States. They offer delightful menu items including salads and sandwiches, sweets and shakes, and gluten-free meal choices.
Jeff Sinelli founded this company in 2003 with its headquarters in Dallas, TX. Which Wich Superior Sandwiches has been committed to providing the best fast-casual dining experience for all guests since its kickoff.
The company has over 400 restaurants located in many parts of the world. Most Which Wich restaurants are based in the US. They also have over 20 international locations in countries like Guatemala and Bahrain.
The company's hardworking employees receive traditional benefits like free meals and discounted or complimentary uniforms. Work benefits often vary by locations and may include 401(k) retirement plans, healthcare coverage, paid time off and life insurance.
People love to work at Which Wich because of the generous base pay and work benefits that employees receive. The company offers intensive training and has a supportive and fun environment, which help the organization entice and retain workers.
How old do you have to be to work at Which Wich Superior Sandwiches?
The company is looking for young individuals to fill the vacancies in different locations. Applicants for entry-level and managerial positions should be at least 18 years old and with college or high school diploma.
Which Wich Superior Sandwiches Careers
Candidates with no formal experience may be considered for entry-level positions, but the company usually prefers those with related work experience. Interested job hopefuls may apply for the following positions:
Line Employees: As frontline workers, line employees are expected to make guests satisfied. They manage shifts, help prepare and serve dishes for customers and ensure consistency from time to time. Aside from that, line employees are expected to be efficient in cost management.
Restaurant Cashiers: They handle cash & sales transactions in dining facilities. Their duties include promoting services and ensuring customer satisfaction. They are friendly individuals who assist paying customers and answer any menu-related inquiries. Cashiers should have good numerical skills, courtesy, attention to details, customer service and teamwork.
Delivery Driver: A delivery driver fulfills a crucial role in a restaurant's catering program. He is the one who completes the catering order. He ensures timely delivery of food items to waiting customers. He should be familiar with the best routes to take when driving so he can take the orders to the right customers at the right time.
Shift Leader: Shift leaders lead all team members and help them improve their performance and efficiency at work. Their goal is making the whole team able to deliver good service and product quality in a friendly and clean environment. Also, shift leaders are responsible for creating store sales & controlling the costs.
Team Members: Team members working in fast food establishments are focused on ensuring the satisfaction of all customers. They assist people, answer their questions, and take their orders. Other tasks like stocks refilling, cleaning the service area, and preparing a few simple dishes can be assigned to team members as well.
Assistant Managers: They establish and reinforce good leadership qualities and the company values in a consistent, fair, and respectful way to other employees. Assistant managers are responsible for training and coaching all team members and managing employee schedules. They may also discipline their team members when necessary. Every day, they promote cooperation and teamwork.
General Managers: General Managers are also expected to project and reinforce outstanding leadership behaviors and the company values to all employees. They are responsible for sourcing, interviewing, and recruiting qualified applicants that show the company's "vibe" philosophy. They also ensure the efficiency of all team members and encourage them to work with dedication.
Catering Coordinator: A catering coordinator ensures that all orders were picked up & delivered to catering customers. She is responsible for all orders from preparation to distribution. Also, she communicates with other employees to give quality products and prompt delivery that surpasses customers' expectations.
Sandwich Makers: Sandwich makers ring up purchases, clean the dining and kitchen areas, and ensure customer satisfaction. They are mostly part-time employees who stay in the kitchen to prepare sandwiches. Sandwich makers should observe proper hygiene, have dependable work ethics, and outgoing attitudes, which are truly essential in their jobs.
Restaurant Supervisors: Restaurant supervisors do everything to keep guests happy and satisfied so they'll return to the restaurant or recommend the business. They deal with suppliers and manage the line employees and kitchen staff. Their job involves assisting customers with complaints and inquiries, training newly hired employees and conducting inventory every month.
Which Wich Superior Sandwiches Application
Applicants can either apply in person or through the web. If they will apply personally, they must visit their preferred location and look for the manager. Those who prefer applying online must create a user account to continue.
Aspirants can choose to fill out the hiring form and submit it online or in store. Whatever route they prefer, the first step is always to get the application form and provide the necessary details about themselves.
Online candidates will get access to the online form with multiple sections like employment history and educational background. Paper applications are available for walk-in applicants too. When filling out the application form, they must ensure that all entries are correct.
Also, they must check their resume for accuracy and similarity with their hiring form before submitting. Applicants should keep their CV updated and comprehensive. They may lose their chance if recruiters will find discrepancies between their resume and hiring form.
Qualified candidates will receive a call in one to two weeks after they have submitted their application papers. To win a spot, applicants should be decent, confident and professional in both words and actions.
Facts About Which Wich Superior Sandwiches
Which Wich Superior Sandwiches is a place where employees learn, contribute, and succeed. The company provides robust training & development opportunities for part-time workers. Mentor lead and self-paced training are offered to crew members, managers, and shift leaders.
The company achieves continuous success as they will have more restaurants to open this year. Last February 2018, they announced the planned opening of a new Which Wich restaurant in London. Also, the company expanded across the Dayton region recently.
Which Wich Superior Sandwiches is recognized for their ordering system wherein customers are using red Sharpie markers in marking up the pre-printed menus on the sandwich bags. Customers will choose their sandwich and the bread, spreads, cheese, and toppings.
Giving back to the community is also a mission for Which Wich Superior Sandwiches. They launched different humanitarian programs like Flag Your Bag and Project PB&J that bring relief and offer foods to people in need.
Application Links
Company: www.whichwich.com
Careers: https://careers.whichwich.com/
Application: N/A