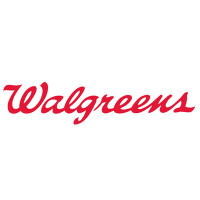 The Walgreen Company operates one of the largest pharmacy chains in the United States specializing in the distribution of health and wellness products, prescriptions, and cosmetics.
Founded by Charles R. Walgreen, Sr. in 1901, Walgreens remains the first choice for health and beauty products across the country. It began as a small drug store in Chicago and not only did it expand its reach across the country, its product selection also evolved being one of the first to introduce malted milkshake and prescription Whiskey leading to a phenomenal success in the 1920s with 44 branches garnering yearly sales of over a million USD.
In 1913, it had expanded to the Southern parts of Chicago and had 9 branches by the end of 1916. The company grew exponentially through the years and now has over 8,175 stores across all 50 states of the U.S., including branches in Puerto Rico and the U.S. Virgin Islands.
The company accommodates 5.9 million customers daily, efficiently managed by its 240,000 employees coming from diverse backgrounds and from all walks of life. The company has a wide variety of benefits available to its employees precisely designed to support a healthy work-life balance. In addition to company-paid life insurance and expansive health coverage, employees are also entitled to get Paid Time Off (PTO), holiday and disability leaves. There's also a profit sharing and stock purchase plan that allows workers to purchase company stocks while investing to increase their retirement package (401(k)).
The company values diversity keeping with policies that make the workplace a safe environment for everyone. In fact, the company garnered 100 percent score in the 2017 Corporate Equality Index (CEI), owing to the store's policies on equality and practices especially towards LGBT. As one of the largest pharmacy chains in America, working at the company means a fast-paced working environment. Nevertheless, management makes sure that the work environment fosters innovation and resourcefulness among its employees. Many employees have also attested to the support provided by the company for career growth and personal development leading once front-end employees getting promoted to top management positions.
How old do you have to be to work at Walgreens?
The company's job offerings, such as service clerks and cosmetics representatives, are set at the minimum hiring age of 16 years old. For other positions, however, such as in photo services, the company only accepts applicants of 18 years of age.
Target Careers
Finance & Accounting: Working behind the scenes, finance and accounting staff helps maximize the company's financial performance. Beyond reporting financial statements and processing invoices, finance and accounting staff are also responsible for keeping the highest standards of accountability in the business.
Human Resources: Job offerings in human resources are diverse – from HR officers that work on employee talent development and performance management to the company's legal departments that manages real estate transactions and liaises with governmental agencies.
Marketing: Engaging the store's target customers is a key to the organization's success. Marketing staff work at the service of customers seeking to improve customer service through consumer behaviour research to managing the company's Balance Rewards loyalty program.
Operations & Support: Operations & support staff offer a variety of positions from call center agents to asset protection and administrative associates. Operations & support staff provides organizational support to keep the company going at a hundred percent.
Sales: Sales team members offer expert advice on health and wellness for clients. The sales team is responsible for operating wellness products and services offered by the company.
Pharmacy: As the company's top service and product offering, it values its pharmacists and pharmacy technicians who are in charge of maintaining over 8,000 pharmacy branches in the country. Job offerings also include community pharmacist and work site pharmacist positions.
Beauty Advisor: As beauty advisor, you'll be helping customers pick and choose the right cosmetic products for them. Beauty advisors also need to be up to date with the latest fashion and cosmetic trends in keeping with industry standards.
Photo Specialist: Photo specialists handle the company's imaging services, helping customers capture the most special of moments. Applicants will go through extensive training in order to master photo processing techniques for product item such as photo calendars, films, and photo-printed mugs.
Shift Lead: Shift leads are leadership positions that develop and directly manage store staff. Shift leads are also responsible for overseeing the quality of customer service and care while liaising with the management team.
Assistant Store Manager Trainee: The position provides an opportunity for applicants to undergo an extensive leadership training program called LEAP (Lead, Engage, Advance, Perform) focusing on developing skills from management, human resources and advertising expertise.
Walgreens Application
How to Apply? There are a variety of ways to apply at the company including online and onsite application as well as LinkedIn job matches. The most prescribed way is to submit applications online with a portal that first asks the location where you seek to find a job. Once you select a location, the application portal will give a variety of job offerings from pharmacy, customer service to leadership positions. 
Application online is available. The company accepts online applications as well as onsite walk-in submissions.
Tips for filling application form. The application form will ask applicants about their personal background and details of previous employment as well as educational level.
Advice on resume. Resumes and CVs are only required for mid-level and management positions. Online submissions won't ask for your resume, but the online portal will ask pertinent details about personal background, job history and educational attainment.
Advice on interview preparation or process. The company's interview procedure is quick and easy, focusing on questions that aim to uncover your personality rather than questions that interrogates your skills. The interview process aims to evaluate how well you can perform as a team member. Once you pass the interview process, a company representative will call you back in two days' time to give you a job offer.
Facts About Walgreens
The company recently established W-Greens as one of the newest business groups under the pharmacy giant. W-Greens was established as the store's initiative to support environmental causes. In addition, the company also regularly gives out donations through its corporate giving program specifically targeting primary school children and single disease agencies as their beneficiaries.
Application Links
Company: www.walgreens.com
Careers: www.jobs.walgreens.com
Application: www.jobs.walgreens.com