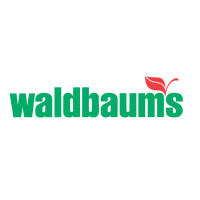 Update: The company is no longer in operation. This page is only for archival purposes.
People who put in a Waldbaum's application are looking to join a company that strives to provide the best products that they can while providing a welcoming environment for their employees and customers.  Links to apply for jobs at Waldbaum's are at the bottom of the page.
Waldbaum's was started in 1904 by the Austrian brothers Sam and Wold Waldbaum in Brooklyn, New York.  The company stayed in the family throughout 1948, after the death of the brothers and their nephew, Izzy Waldbaum, when Izzy's son, Ira Waldbaum, took over the company.  Under Ira's control, the company flourished, opening several new stores and buying several chains resulting in a one hundred and eighteen strong company.
In 1986, The Great Atlantic & Pacific Tea Company purchased Waldbaum's and slowly began to reduce the number of stores, choosing to rename and change several of them in order to sell slightly different products. With their reduced size, the company is now reduced to having stores only in Queens, Staten Island, Brooklyn, and Long Island.
Currently, Waldbaum's has fifty stores and strives to offer outstanding products at each and every one of them.  They strive to make every customer and associate feel valued as soon as they walk through the door and to become a part of every community in order to make it a better place for their employees and customers.
Waldbaum's Careers
Waldbaum's jobs at the corporate level will have you working for The Great Atlantic & Pacific Tea Company.  There are two areas that you could work in, either in the corporate offices in Montvale, New Jersey, or field positions that are scattered around the country, working with any of the store that the corporation owns.
At the local level, people with Waldbaum's careers work with the customers, making sure that they are finding everything that they need.  Some stores offer pharmacies, so you could work in that department, if you don't want to work in any of the multiple other departments.
How old do you have to be to work at Waldbaum's? Age requirements vary by position.  Some jobs need you to be over a certain age, but if you're not, they'll assign you different duties around the store.  As you browse Waldbaum's jobs online, make sure to read all of the position requirements carefully as some jobs need various degrees, certifications, or experiences.
Only select people with Waldbaum's jobs will get benefits, including management positions.  Those benefits include health benefits, paid vacation time, training programs, a 401K, and a pension program.  If you work more than thirty hours a week, you will get health benefits as well.
Waldbaum's Job Descriptions
Store Closer – You'll work to assist the store and assistant managers to make sure that everything is working safely and smoothly.  Generally, your duties will include checking to see if there are plenty of sale and promotional items.  Compensation is around $60,000 a year.
Manager – As the leader of the store, you'll need to have high energy and be able to see the big picture.  Besides backing up your employees, you'll need to see what draws customers to the store and make sure that they're getting the best service that you can.  Compensation is around $40,000 a year.
Pharmacy Clerk – As customers come up, you will serve them quickly and efficiently while making sure that their privacy is preserved.  When refills come in, you will make sure that everything is taken care of and that they are filled in a quick and prompt manner. Compensation is around $20,000 a year.
Cashier – When customers come to your lane, you'll give them a smile and thank them for shopping with you, checking to make sure that they got everything they needed.  As needed, you'll make sure that everything is stocked properly. Compensation is around $20,000 a year.
Waldbaum's Interview Questions
These are some questions you may be asked during your interview:
Why do you want to work for Waldbaum's? This is an extremely common interview questions so you should be prepared for it.  Talk about what drew you to the company, whether it was the company culture or benefits and why it's your first choice in places to work.
What experience do you have? If you have any relevant experience, make sure to highlight it. If you don't, talk about what you can bring to the position and offer the company, making sure to use plenty of examples that will enhance and support any claims that you may make.
Where do you see yourself in the next few years? Your interviewer wants to know if you see yourself with the company.  Be realistic in your career expectations, but talk about how you're willing to take on extra challenges and responsibilities in order to move up in the company.
Because Waldbaum's relies heavily on customers for their business, you may be asked this question in the form of a hypothetical situation: How would you take care of an upset customer? Walk your interviewer through the steps you would take, making sure to be practical and realistic.
Several positions require you to stand for long periods of time or carry heavy objects, so you may be asked: Is there anything that could keep you from doing your job? Be honest, the company will work with you to make sure that can do the job to the best of your ability.
Advice for Application Process
How to apply for Waldbaum's online: look on the right side of the screen and select the area that you would like to work in.  Once you've done that, find the position that you're interested in that is available at the store you're interested in working for.  Read through all the position requirements carefully before filling out and submitting your Waldbaum's application.  A printable application for Waldbaum's is not available on their website.
Before attending your interview, do research on Waldbaum's and the industry in order to create a list of questions that you can ask.  This may seem excessive for an entry level position, but it will place you in front of the other candidates as it shows that you think ahead.
Dress appropriately for your interview in business casual because your interview will take place in a semi-formal setting.  If you've applied for a managerial or corporate position, a suit would be appropriate.  Have a positive and friendly demeanor when you attend your interview because it will give a good impression.
Show gratitude at the opportunity to interview with Waldbaum's.  After your interview, inquire about the best way to check on your hiring status as some, but not all candidates will learn if they got the position during their interview because Waldbaum's will want to screen all candidates before making a final decision on who they hire.
Also See:
Harris Teeter: For career opportunities, fill out the Harris Teeter online application.
Woodman's Market: Visit the Woodman's Market application.
ALDI: See our resource page for more information on ALDI careers.
Hy-Vee: Use the Hy-Vee job application to apply here.
Shaw's: Use the Shaw's job application to apply here.
Company Links
Update: The company is no longer in operation. This page is only for archival purposes.