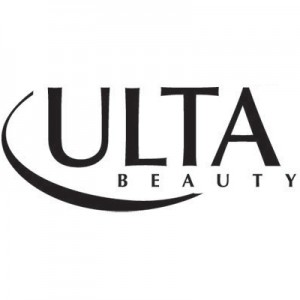 ULTA Beauty is the leading beauty retailer in the US and their main offices are located in Bolingbrook, Illinois. The store is the premium destination for cosmetics, skin care brands and hair care products. Stores are also equipped with a full-service salon featuring hair, skin and brow services.
ULTA Beauty was first known as ULTA Salon. Richard E. George, its founder, opened the first store in Illinois in 1990. Since then, it has been handed down to different CEOs and CFO as the brand continues to grow and expand.
From its inception, ULTA Beauty managed to reach the pinnacle of beauty products retailing. The company developed and launched their own label with price and quality competitive products. They also expanded their product offerings to include more prestigious beauty brands in the ULTA family. Currently, the have over a 1000 retail stores and 20,000 products under their wing.
Employees of ULTA Beauty receive a comprehensive health plan which includes: medical, vision and dental coverage, life and disability insurance, paid time off and a 401(k)-retirement plan. Associates can also avail of discounts at any of their products and services.
ULTA Beauty jobs also provide an opportunity for individuals who enjoy working with make-up and enjoy sharing their beauty tips to others, to earn an income on a vocation they love. The competitive pay, comprehensive benefits and other employee perks persuades individuals to join and stay with the company.
How old do you have to be to work at ULTA Beauty?
Applicants must meet the minimum age requirement of 18 years old and above to get ULTA jobs. A high school diploma or its equivalent is a must for this company.  
ULTA Beauty Careers
Retail Stores
Beauty Advisor: The beauty advisor handles all customer transactions from answering inquiries, processing sales, refunds and exchanges. Advisors also assist in marketing new products and creates opportunities to upsell and cross sell. They assist to manage inventory, maintain store displays and keep the store's cleanliness.
Prestige Beauty Advisor: A prestige beauty advisor assists with maximizing sales by guiding customers in product selection and purchase of prestige merchandise. Prestige advisors does make up applications, skin care analysis and product demonstrations with guests. They're responsible for keeping the Prestige area well-stocked and clean.
Specialty Artist: Specialty artists represent the image, products and culture of their assigned brand to the ULTA Beauty guest. Artists should have extensive knowledge of the brand and the products they're endorsing. They should also have knowledge on make-up application techniques and latest beauty trends. They also assist the brand by promoting marketing initiatives and creating opportunities to upsell products.
Salon positions
Associate Designer: An associate designer assists the Master Designer carry out their duties. They also work in conjunction with other beauty specialists by delivering quality technical service and prescribing salon products essential in building the customer's total look.
Guest Coordinator: A guest coordinator helps with keeping the salon's smooth flow of operations by effectively handling the salon's appointment systems and guest records. For walk-in customers, they promote existing promotions and suggest add-on services for customers who call in and book appointments. They process all paperwork required in an efficient and accurate manner.
Hair Stylist: Hair stylists consult with customers on all their hair care and styling needs. They help customers develop their personal look by understanding their preference, identifying their concerns and recommending products and services that would help them meet their goals. Applicants must have a cosmetology diploma or license and salon-related experience.
Skin Therapist: A skin therapist consults with customers on all their skin care needs. They identify the customer's skin concerns and recommends products and services to help them address these issues. They're responsible for establishing rapport with customers, build relationships with them and partner to help them achieve their personal skin goals.
Distribution Centers
DC Clerk: A DC clerk ensures the efficient workflow of the DC by balancing headcount and volume needs, prioritizing and assigning tasks and organizing the work area. Clerks provide solutions for issues encountered and assist in escalating issues if needed. They act as liaison between DC associates and leadership.
DC Maintenance Mechanic: A DC mechanic is responsible for operating and maintaining various material handling equipment. They're responsible for maintaining a safe and secure working environment in the DC by monitoring regularly checking equipment and system performance. Mechanics trouble shoot all technical issues encountered. Relevant work experience is required for this post.
Material Handler: Material handlers are responsible for shipping, receiving, stocking and order fulfillment in the distribution center while ensuring compliance with company policies and guidelines. Handlers use material handling equipment like forklifts and scanners for tagging. They're also responsible for ensuring safety standards are observed.
Listed above are some of the typical store, salon and distribution center job postings. Other job opportunities within ULTA Beauty are also available – there include positions in the administrative, marketing, legal and accounting departments of the company.
ULTA Beauty Application
To be part of ULTA Beauty, applicants can either directly in any ULTA Beauty store or check the open jobs on the website's Careers page. The company prefers job seekers who took the online route when applying.
To apply online, applicants would need to register and create a profile in the company's Careers page. Choose from one of the many career areas available in ULTA Beauty: retail associates, salon associates, warehousing and corporate support. You can also narrow down your search by location, zip codes and search radius. It will list all open positions within your selected parameters with a job description, responsibilities and requirements.
Registering in the Careers page opens a personal profile that allows all applicants to track the status previous applications and automates the form-filling function with previously submitted data for future applications.
Applicants need to highlight relevant customer service or sales experience. They should convey their knowledge of beauty products and industry trends. Applicants should also mention beauty courses they've taken and certifications received if any. Highlighting expertise in multiple brands and exceptional vocational skills like cosmetology and hairstyling conveys a passion for cosmetics that the company is looking for.
During interviews, be prompt and make sure that you come in groomed, appropriately dressed and professional looking. Aside from product and brand awareness, be prepared for skill-based scenarios to test your problem solving, interpersonal and selling skills. Hiring officers are looking for a balance of competence, confidence and excellent customer service skills.
Things To Know About ULTA Beauty
Culture
"All Things Beauty, All in One Place" – ULTA Beauty aims to satisfy their customer's beauty needs with a single visit to any of their stores or their website while customers receive excellent customer service that encourages patronage and brand loyalty. 
Quality Service
In order to maintain its position as the go-to for make-up lovers and make-up artists alike, the company places extra emphasis on their stringent quality control and product handling processes. They also opened management doors so that clients may easily approach and report any untoward practices they may have observed.
What is the company known for?
ULTA is best known for the ULTA Beauty Mix – the company page that's always abuzz with make-up and beauty tips and trends. It has step-by-step guides to achieve certain looks or have a more radiant skin. It also has recommendations on products that you, your pals and even your boyfriend to use. Basically, ULTA Beauty Mix is your online beauty bible.
Social efforts
ULTA Beauty is a strong advocate for women empowerment. With this thrust, they've launched several partnerships and change initiatives under the ULTA Beauty Charitable Foundation (UBCF) umbrella. One of these initiates in the A Gorgeous Way to Give program where ULTA continues to raise funds to advance breast cancer research for its prevention and possible cure.
Application Links
Company: https://www.ulta.com/
Careers: http://careers.ulta.com/
Application: N/A