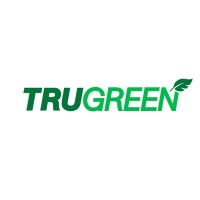 TruGreen is a lawn care company, currently headquartered in Memphis, Tennessee, that provides science-based solutions for your lawn care needs. Their services include landscaping, tending solutions for trees and shrubs, pest control and lawn maintenance.
The company started as a small lawn care business founded in Troy, Michigan in 1973. They provided homeowners with customized lawn care solutions that made their lawns look lush and healthy.
After 40 years of service, TruGreen remains to be the leading lawn care company across the United States and Canada. They continue to employ certified specialists and use environmentally friendly products to guarantee the quality of service they provide.
Employees are afforded with competitive pay, a health benefits package that includes medical, disability and life insurance, a robust savings and retirement package, career training, life management and community programs to help you with your advancement and life outside of work.
People choose to join TruGreen for the opportunity to make money out of their passion for landscaping and gardening. They stay for the realistic prospect of career growth within the company.
How old do you have to be to work at TruGreen?
Applicants must be 18 years old or above to apply. They must have a high school diploma or GED equivalent to be eligible to join.
TruGreen Careers
The company offers several customer service, sales and lawn keeping positions. Most of the skilled positions require at least 1 to 3 years of related work experience to apply.
Bed Bug Heat Treatment Specialist: A treatment specialist provides heat treatment services to residential and commercial clients. They're responsible for setting up, adjusting and taking the heating equipment apart prior to and after treatments. They document treatment conditions, issues identified and recommended solutions for the client.
Commercial Lawn Specialist: A lawn specialist assesses the conditions of the lawn and identifies problems. They resolve issues by applying fertilizers and other products following the company's safety procedures and product label instructions. They attend to customer service calls and other communications in an accurate and timely manner. They also prepare all servicing reports and documents as required.
Customer Relations Specialist: Answers customer calls, identify their issues and recommend services to address their concerns. They also perform outbound and follow-up calls to welcome and on-board new customers, confirm sales orders and verify customer information. They ensure that both employees and customer comply with the company's standard policies and procedures.
Data Entry Operator: A data entry operator keys in customer information such as names, addresses, statistical information, account numbers and any other data into company database. They operate a variety of office machines to ensure the proper handling of customer information. They create reports and documentation as required.
Fleet Mechanic: A mechanic is responsible for performing scheduled and preventive maintenance works to production equipment, fleet vehicles and any other equipment. They develop and document preventive maintenance programs and also prepare all required reports for every completed repair works. They maintain parts inventory and assists to keep the work area clean and orderly.
Pest Control Service Representative: Performs pest control services by applying company pesticide products to residential locations. They arrange customer service requests and calls to confirm scheduled services. They comply with the company's safety procedures and follow product label instructions. They complete all required service reports at the end of their shift.
Residential Laborer: A laborer assists specialists with production by performing manual labor duties like lifting and moving supplies, loading and unloading lawn product from vehicles, excavating and refilling holes and other routine grounds maintenance tasks. They may also be delegated to drive vehicles to production locations and assigned areas.
Irrigation Specialist: An irrigation specialist troubleshoots and repairs irrigation systems. They install sprinkler systems and perform minor repairs if necessary. They also transport materials and products to and from the warehouse. They process all documents required in transporting products. They assist other team members during service calls.
Warehouse Technician: A warehouse technician assists other operations personnel by maintaining and repairing vehicles, performing small equipment repairs, and loading products into trucks. They also conduct regular equipment checks to ensure that each equipment functions optimally. They evaluate and recommend further repairs or replacements if required.
Branch Sales Representative: A sales representative compiles lists of prospective customers gathered from different marketing campaigns to use as sales leads. They perform outbound calls to educate customers of the products and services offered by the company and convince them to avail these products. They secure sales and prepare all necessary sales reports by end of the day.
TruGreen Application
If you're passionate about landscaping and interested to pursue a career with TruGreen, the best way to apply for a job is through their Careers page. It would list open positions with the job description, primary responsibilities and qualifications required.
Then you have the option to either proceed with the application or continue your job search and join their Talent Network. As part of this network you'll receive alerts with new job opportunities and other relevant company updates.
If you choose to apply, you'll be filling out the application form with your personal, education and employment histories. You would need to upload your latest resume and other relevant documentation.
When applying, you should always make sure that your resume information is accurate and updated. Make sure to highlight your work experience and emphasize your contributions to the company. Note your accreditations or certifications if any.
In your interviews, express your passion for landscaping clearly and be confident in answering questions related to the job you're applying for. Knowing some information regarding the company and its services will also give you an advantage over other applicants.
Things To Know About TruGreen
Culture
The company is dedicated to the community and the environment. Employees help grow and keep healthy and green spaces, trees and forests. They also see themselves as part of the community, as citizens and a true neighbor to their customers.
Newsworthy events
The company received an Environmental Stewardship award from the National Association of Landscape Professional for their TruNeighbor program. They recognized the program's community works that significantly improved and protected the environment.
What is the company known for?
TruGreen is known for its Healthy Lawn Guarantee. Specialists with continuously visit your property in between scheduled visits to make necessary service adjustments and ensure customer satisfaction with both their lawns and the service they received.
Social efforts
TruNeighbor is a company initiative to help reduce plant destruction and increase access to greener spaces in regular communities. Together with Keep America Beautiful, they launched the Great American Project where community volunteers plant shrubs, trees and flowers in their communities.
Application Links
Company: https://www.trugreen.com/
Careers: https://jobs.trugreen.com/
Application: N/A