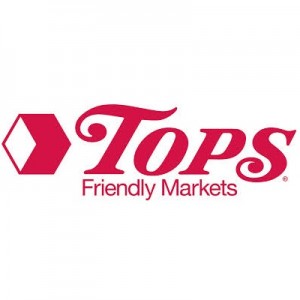 Tops Friendly Markets is a supermarket chain based in New York. They offer a variety of products such as meat, dairy, fresh produce, and seafood, and in-store services such as a deli, a bakery, a flower shop, and a pharmacy.
Armand Castellani and his family came to the US from Italy in the 1920s. His father opened a small grocery store, which Armand later took charge of. After several key partnerships, the first TOPS supermarket opened its doors in 1962.
As of 2015, the supermarket chain had over 170 stores located in New York, northern Pennsylvania, and Vermont. In 2015, the grocery chain was awarded the 2015 Independent Retailer of the Year by Grocery Headquarters Magazine.
The grocery chain offers its employees benefits such as a competitive starting salary, flexible working hours, tuition fee reimbursement, flexible health care coverage, 401K retirement plan, and personal development training.
The company's management values their employees' health, wellness, and inputs. Workers are encouraged to speak up and contribute their insights for the constant improvement of the store.
How old do you have to be to work at Tops Friendly Markets?
You have to be at least 16 years old to be considered for hiring in entry-level jobs. However, for warehouse associates and managerial positions, you have to be at least 18 years old.
Tops Friendly Markets Careers
The grocery chain offers a dynamic range of in-store services and operates many stores and distribution centers. Their vast operations require workers in sales, customer service, food production, distribution, stocking and pricing, pharmaceuticals, and for their other in-store services.
Cashier/Front End: A Cashier is mainly responsible for delivering an efficient checkout. Duties include handling payment transactions, scanning purchases and coupons, bagging the purchases, clearing carts from the checkout lane, stocking supplies in the counter, handling returned items, and assisting the customer with other issues and requests.
Shopper Assistant: A Shopper Assistant provides assistance to the customer to make their shopping experience convenient and efficient. Duties include greeting and welcoming the customers, answering questions about product selections, clearing carts and returning it to the designated area, helping customers load groceries in their cars, maintaining the cleanliness of the store floor, and stocking supplies for the checkout lane.
Grocery Clerk: A Grocery Clerk oversees the grocery department's smooth operations. Duties include cleaning and maintaining the store floors, stocking and organizing the display, assisting the customer with their needs, organizing the stock room, and operating pallet jacks, a baler/compactor, and other tools.
General Merchandise Clerk: A General Merchandise Clerk oversees the store's general merchandise section and assists the customer with their shopping. Duties include arranging displays, maintaining the cleanliness of the shelves and store floor, organizing the stock room, and operating a baler, a pallet jack, and other equipment.
Pricing/Scanning Clerk: A Pricing or Scanning Clerk handles the product's labels and pricing. Duties include creating and posting signs and price tags, maintaining the accuracy of product tags and prices, maintaining the accuracy of pricing files, and handling communications with suppliers regarding product pricing.
Produce Clerk: A Produce Clerk manages the produce section and ensures that customers are provided with fresh and high-quality food. Duties include stocking and organizing the display, maintaining the cleanliness of the cases and shelves, preparing, storing, packing, and labeling the product, packaging the product for checkout, and assisting the customers with their requests.
Meat/Seafood Clerk: A Meat/Seafood Clerk manages the meat and seafood section of the store and ensures that the customers are provided with fresh and quality products. Duties include handling, wrapping, and labeling products, preparing and packaging products according to customer's instructions, stocking and organizing the display, and maintaining the organization and cleanliness of the shelves, cases, and storage room.
Floral Clerk: A Floral Clerk assists the florist in managing the flower shop and performs all necessary administrative tasks. Duties include assisting the customers with their orders, receiving and preparing the products, stocking and organizing the display, preparing floral arrangements as per the customer's orders, and keeping the store tidy.
Bakery Clerk: A Bakery Clerk oversees the operations of the bakery and assists in all tasks to ensure efficient customer service. Duties include assisting customers, handling payment transactions, accurately taking orders, preparing and packaging orders, and assisting in the kitchen whenever necessary.
Pharmacy Clerk: A Pharmacy Clerk manages the front-end services in the pharmacy and provides assistance to the customers. Duties include retrieving medications from shelves, pricing prescriptions, inputting customer data into the computer, stocking and organizing medicine shelves, and processing and receiving orders from suppliers.
Tops Friendly Markets Application
You may directly visit any of their stores to inquire for available jobs and to request for an application form. Or you may visit their official website to submit your application through the Careers page.
Personal and online applications are accepted. For applications done online, available positions are posted on their website but you must first create an account before being able to proceed with your submission.
When filling your application form, avoid making erasures and answer the form completely and neatly. After submission, you may follow up regarding your application's status.
In preparing your resume, don't forget to include all relevant trainings or certifications that you may have. Emphasize your skill sets, particularly those relevant to the position you're applying for.
For the interview, prepare for questions about yourself, your availability, and your motivation to work for the company. Be reminded that employers prefer employees with a friendly and positive attitude, particularly for front-end positions.
Facts About Tops Friendly Markets
The grocery chain promotes wellness and health to their customers and employees. They believe that the wellness of their employees is the start to promoting wellness in communities.
Tops, along with several partner organizations, successfully concluded their Little Brown Bags of Hope holiday campaign and Checkout Hunger project and announced that they were able to provide over three million meals with their campaign.
The grocery chain is renowned for their variety of products that cater to health and wellness. Aside from the store's pharmacy, they also have a general merchandise section that offers a variety of health and beauty care products.
Tops participates in numerous community involvements and partners with non-profit organizations such as Children's Miracle Network Hospitals, Regional Food Banks, and Salvation Army among others. In 2017, the company donated over $7 million to various charities.
Application Links
Company: http://www.topsmarkets.com/
Careers: http://www.topsmarkets.com/Careers/
Application: N/A