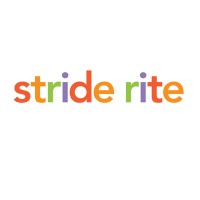 Stride Rite is an American retail company owned and operated by Wolverine Worldwide. They specialize in children's footwear and sell their products in department stores, value retailers, specialty stores, and independent shoe stores.
The company was founded in 1919 by Jacob Slosberg and Philip Green, and opened its first retail store in 1972. Its original name was Green Shoe Manufacturing Company, or simply "Green Shoe."
Operating roughly 340 stores across the country, the chain promotes a multitude of employment opportunities for their distribution and retail operations. Its headquarters is located in Lexington, Massachusetts.
Employees typically receive associate discounts on merchandise. They may also be entitled to dental and medical insurance, life insurance, tuition reimbursement, stock purchase plans, and 401(k) retirement plan. Eligibility requirements vary by location and position.
Stride Rite can be an ideal place for employment for those who love working with kids. The work environment is fun, productive, and relaxed. Workers enjoy flexible hours, discounts, and fair promotions.
How old do you have to be to work at Stride Rite?
Applicants must stand at least 18 years old to apply for part-time or full-time jobs at Stride Rite. The store operates from 10:00am to 9:00pm from Monday to Saturday, and 12:00nn to 5:00pm on Sundays.
Stride Rite Careers
Stride Rite jobs provide competitive wage, paid training, rooms for advancement, and continuous career development. They do both internal promotions and outsourcing of talents for managerial positions. Candidates may start their career in the retail industry with the following jobs:
Sales Associate: This entry-level role involves assisting customers, operating cash registers, sizing shoes, stocking inventory, completing transactions, and maintaining a welcoming atmosphere in the store. Aside from having good interpersonal, selling, and customer service skills, Sales Associates must be physically fit to be able to move around and be on their feet throughout their shift.
Inventory Maintenance Clerk: An Inventory Maintenance Clerk works behind the scene, unloading merchandise from delivery trucks, organizing shoes in the backroom, putting price tags on the items, and providing help to co-workers when needed. This individual is responsible for maintaining order and cleanliness in the stockroom for other employees to easily find the items requested by customers.
Key Holder: The Key Holder opens and closes the store on time. They assist other employees to ensure timely completion of tasks and provide exceptional customer service to all shoppers. Other duties may include filing of paperwork, assigning tasks to concerned employees, and suggesting changes in the workplace to increase efficiency of store operations.
Administrative Assistant: An Administrative Assistant performs clerical duties involving documentations, communications, planning and scheduling, and bookkeeping. Daily tasks may include answering phones, maintaining files, taking memos, sending and receiving correspondences, disseminating information within the office, and greeting customers and clients in a pleasant and professional manner.
Assistant Manager: The Assistant Manager supports the functions of the Store Manager or Supervisor. They hire, train, and monitor employees, create schedules to make sure the store is appropriately staffed, motivate the sales team to meet the store's sales and budget goals, and organize daily tasks and activities to improve business efficiency.
Store Supervisor: The Store Supervisor is responsible for staff-related concerns including hiring, training, and firing employees, providing timesheets and creating schedules, and monitoring and evaluating the employees' performance. Store Supervisors set weekly sales objectives and implement strategies for achieving them. They also ensure that customers are given the best customer service.
Retail Systems Analyst: The primary duty of a Retail Systems Analyst is to define, develop, configure, and support computer applications which aim to improve efficiency and productivity of the business. They are involved in all the stages of the project—from the initial specification to testing and implementation.
Product Safety Analyst: A Product Safety Analyst's main function is to identify, recommend, and execute strategies to reduce risks related to product safety issues. They do this by conducting thorough analyses of customer feedback data. They are also in charge of developing and maintaining supplier collaboration tools to support product safety objectives.
Financial Analyst: A Financial Analyst is in charge of financial planning and analysis for the company. They forecast potential expenditures and revenues in order to establish capital budgeting and cost structures for projects. Regular responsibilities include studying about investment opportunities and providing recommendations to improve the company's financial performance.
Merchandise Planner: A Merchandise Planner develops effective merchandise strategies and financial plans to reduce spending and increase the company's overall profit. They decide on what merchandise to purchase based on market trend forecasts and past sales. They may also suggest new strategies for pricing and promotion based on recent sales trends.
Stride Rite Application
Job seekers may visit a local Stride Rite store to personally submit their application. Exhibiting extroverted and upbeat personalities when paying a visit often gains preference from the hiring team.
The company currently does not offer online application. Once required documents have been submitted, candidates may contact the management after a week to check on the status of their application.
Hiring personnel can be reached through phone call, e-mail, or by dropping by the location. Applicants with experience in customer service or retail should include relevant information on the employment forms.
An effective resume remains a vital factor for a successful application. Use appropriate font style and size, make sure all provided information are accurate and up-to-date, and check for any grammatical or typographical errors before submitting.
When visiting the location, demonstrate genuine interest and excitement in gaining employment with the shoe store. While having a positive attitude is preferred, exhibiting relevant knowledge and commitment to the job is also an imperative attribute hiring managers look for.
Things to Know About Stride Rite
The company culture of Stride Rite supports working parents. They are always searching for new ways to bring positive change to the community through partnership, collaboration, and innovation.
In 2017, the shoe store's parent firm announced that they have signed a licensing agreement with New York-based company Vida Shoes International. The latter will be the global brand licensee of Stride Rite for footwear and all other products.
The company is also known for manufacturing and designing footwear for other brands under the Wolverine Worldwide group, including Keds, Saucony, Hush Puppies, Sperry Top-Sider, Robeez, Grasshoppers, and Merrell.
Stride Rite manages social media accounts such as Facebook, Instagram, and Twitter to promote their deals and discounts and connect to more customers. They have a campaign called #StrideRiteSmiles where shoppers post cute photos of kids and win exciting prizes.
Application Links
Company: https://www.striderite.com/en/home
Careers: N/A
Application: N/A