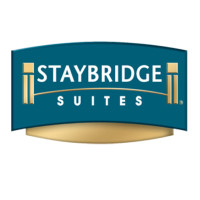 Staybridge Suites is a brand of luxury suites run by the InterContinental Hotels Group and has won awards for its customer satisfaction.  To find out how to apply for Staybridge Suites online, follow the link at the bottom of the page or use the information to submit your Staybridge Suites application today.
Staybridge Suites are residential or apartment style sets of rooms that are mostly for extended stays.  Many locations also feature kitchens in their rooms.  Other facilities often typically include swimming pools and fitness centers.  There are also other amenities for the modern traveller, such as a free breakfast and evening receptions during the week.
There are locations across all six inhabited continents with over 200 hotels located across the globe.  They offer various different packages to cater to all the needs of their customers including a Tourist and Adventure package, Romantic Escape package, In-Room pizza delivery and in-hotel dining options.  This is in addition to discount programs for veterans and seniors.
The InterContinental Hotels Group has a long history, tracing its origins all the way back to 1777.  The other brands run by the group include Candlewood Suites, Crowne Plaza, Holiday Inn, Holiday Inn Express, Hotel Indigo, Hualuxe and InterContinental.  The suites themselves are much more modern and the first ones opened in 1998 in Alpharetta, Georgia.
Staybridge Suites Careers
There are numerous job opportunities with Staybridge Suites careers in their locations.  The typical positions include Housekeepers, Breakfast Attendants, Front Desk Agents, Guest Service Representatives, Bartenders, Night Auditors, Laundry Attendants, Cooks, Maintenance Engineers, Food Servers and Managers.  Many of these are entry-level jobs but experience will be necessary for managerial roles.
You can also apply for corporate careers via the InterContinental website and make a direct application for Staybridge Suites that way.  The departments accepting applications include Administration, Sales and Marketing, Human Resources, Event Management, Legal, Revenue Management, Finance and Accounting, IT, Procurement and Public Relations.  There are also dedicated career paths for students and graduates.
How old do you have to be to work at Staybridge Suites?  You need to be at least 18 years old or over to apply for jobs at Staybridge Suites.
There are a number of benefits to working with Staybridge Suites careers.  These are usually for full-time associates but they may also be for part-time associates under some circumstances.  The perks will include a health insurance package with medical, dental and vision insurance as well as other insurance plans including life insurance.
The hours of operations of the hotels are 24 hours a day, 7 days a week although your working hours will vary depending on your position and shifts.
Job Descriptions & Salaries
Room Attendant – The job description for this position requires you to clean and tidy the guest rooms and make sure they are all up to an acceptable standard.  Remember that the suites are much larger than normal hotel rooms. You will also replace dirty linens and towels and check the levels of other items in the rooms.  The pay can be between $8-9/hour depending on experience.
Front Desk Agent – As a Front Desk Agent you will handle reservations as well as the checking in and out procedures and customer transactions.  Your primary responsibility is to serve the guests by answering their enquiries and assisting them in any other way.  You will need to have a good knowledge of the hotel and local area.  The pay for this role is usually $10/hour.
Laundry Attendant – The responsibilities for Laundry Attendants are usually centered around collecting the dirty linens throughout the hotel, although there may be other duties from time to time.  You will be responsible for washing, drying and ironing the sheets, towels and other laundry.  This role is normally paid at minimum wage of around $8/hour.
General Manager – The career of a General Manager of a busy hotel will require you to be able to simultaneously supervise many different areas all at once.  Your duties will involve hiring and training new staff as well as monitoring the performance of the existing staff.  You will liaise with the corporate offices to ensure all standards are met.  The salary is on average $80k/year.
Staybridge Suites Interview Questions
It's very important to practice some typical interview questions like these when you have submitted your Staybridge Suites application.
What do you know about the company?  You should always do some research to find out some basic information about what facilities and services there are on offer at the hotel, especially as this is a bit different to the average hotel.
What are your greatest strengths?  Always remember to relate all of your good points to the job description otherwise there's not much point in saying it.  Try to imagine what they're looking for in an employee.
How would you deal with a customer complaint?  You may often have to deal with angry guests in any of the Staybridge Suites jobs.  Show the hiring manager that you are able to stay calm under pressure and still deliver good customer service.
How would you handle a conflict with a coworker?  Teamwork is going to be a very important part of any role in this industry and especially in Staybridge Suites jobs.  Try to give an example of when you successfully handled a similar situation in your previous employment experience.
What is the most important part of guest relations?  The company prides itself on the unique experience that it provides to customers so make sure you are aware of the company culture.  Be confident in your answer as there isn't one single right answer.
Advice For Application Process
The most convenient way to apply for any of these roles is to submit a Staybridge Suites job application online.  You can find the list of vacancies either by searching for Staybridge Suites jobs online or by using the links below to find their website or the InterContinental careers page.  Apply by filling in the online application form and uploading your resume.
For some entry-level positions you may be able to apply in person however there isn't an option to download a printable application for Staybridge Suites.  Instead you can go down to your local hotel and request a free application in person or hand in your resume if you don't want to apply online.
You will most likely be asked to more than one interview during the application process including one over the phone and one in person.  The interview questions will mostly be behavioral and ask you to describe different situations and how you would handle them.  Take your time when answering and always reply in complete sentences.
Your attitude throughout the interview is also very important, as nearly all roles will involve a lot of customer interaction.  Appearances are crucially important so make sure you are smartly dressed and well presented.  Remember to smile and maintain eye contact with the person talking to you.  You may need to follow up after your interview by phone or email.
Also See:
Clarion Hotel: Checkout the application page for work at Clarion Hotel.
Motel 6: Use the Motel 6 job application to apply here.
Gaylord Hotels: Use the Gaylord Hotels job application to apply here.
Four Seasons: Visit the Four Seasons application.
Omni Hotels And Resorts: Visit the job application for Omni Hotels And Resorts to apply today.
Company Links
http://www.ihgplc.com/index.asp?pageid=7#
http://www.ihgplc.com/index.asp?pageid=2