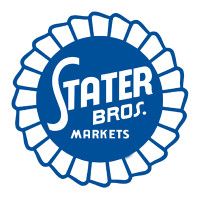 Stater Bros is a popular supermarket discount chain in San Bernardino, California. With over 160 stores throughout the state, the company was the first Inland-Empire based venture to enter Fortune 500.
The first supermarket was founded by siblings Cleo and Lep Stater, thus the name of the company. On August 17, 1936, they bought the company from W.A. Davis for an initial payment of $600.
The stores are mostly located in Orange County and Los Angeles. There are also branches in San Diego, Kern County, San Bernardino, and Riverside. Stater Bros is a major competitor of Ralph's.
The company attracts not only customers but also job hopefuls because of its competitive salary and perks. Its benefits include paid sick leave and vacations, a 401(k) retirement plan, a company pension plan, life and disability insurance, and free trainings.
Employees like working for Stater Bros because of the strong and exceptional manager-subordinate relationship. Indeed, the company encourages managers to communicate properly to their team members and be hands-on with them.
How old do you have to be to work at Stater Bros?
The minimum age requirement for applicants is 16 years old. Minors could work as cashier, janitor, merchandise clerk, meat cutter, grocery clerk, and sales associate.
Stater Bros Careers
The company currently hires ideal candidates who are equally passionate and committed as they are in providing quality customer service. Browse the available positions below and read their short descriptions.
Architectural Project Designer
This job requires the candidate to plan and prepare drawings for Stater Bros buildings. He must be familiar with AutoCAD drafting; VersaCAD knowledge is a plus. His other duties are photo copying and document scanning, picking up and delivering supplies, and communicating with employees and consultants regarding building plans and other projects.
Loss Prevention Investigator
This person protects the company and customers from theft. He identifies, apprehends, and investigates shoplifters and pickpockets, and participates in the thorough investigation of the case. He prepares documents and incident reports, and coordinates with law enforcement and prosecuting agents.
Courtesy Clerk
The courtesy clerk provides a prompt and courteous service to customers. Friendly and approachable, he is the go-to person of customers whenever they need help. He assists them with their purchases, accompanies customers to their vehicles and retrieves the carts from the parking lot. At times, he is stationed in the baggage claim area.
General Merchandise Floor Clerk
The primary responsibilities of the floor clerk are stocking items on shelves, checking whether the items are still on their sell-by dates, replacing damaged items, and ordering merchandise. A floor clerk should be physically fit as he will move around and lift heavy objects a lot.
Clerk
The clerk is responsible for unloading items and processing the orders of customers. He also helps in bagging items and handling cash transactions. Whenever necessary, he performs other duties such as checking price items and replacing items on shelves, ordering items, and assisting customers with their purchase.
Meat Clerk
The meat clerk's job is to trim, wrap, scale, and re-wrap meat products. He identifies the price of meat and assists customers as they choose and buy the products. He also slices, tenderizes, and packs the purchases. He must maintain and adhere to safety and sanitation regulations, and check if the meat is still fresh.
Janitor
The overall cleanliness of the supermarket largely depends on the janitor. On a daily basis, he shall mop, sweep, wax, and buff floors; clean restrooms, windows, fixtures, and walls; change light bulbs; and maintain supplies. He must be able to bend, stoop, and lift heavy objects.
Forklift Mechanic
The forklift mechanic is assigned to repair equipment at the warehouse. Essentially, he shall maintain handling equipment such as forklifts, tuggers, transporters, and pallet jacks. The ideal candidate should be good in trouble shooting and decision making. He should also be able to work under minimal supervision.
Trailer Mechanic
The trailer mechanic, on the other hand, is assigned to check trailer trucks for damaged brakes and maintain their safety. He also has to have good decision making and problem solving skills. At times, he will be called to conduct repairs and maintenance in the supermarket. Thus, the mechanic should have a flexible working schedule.
Staff Pharmacist
The staff pharmacist processes prescriptions and follows government regulations on the proper dispensing of medications. He provides the highest level of patient care and courteously handles transactions with customers. He also oversees inventory and supervises the purchase of drugs, equipment, and supplies.
Stater Bros Application
Click the Start Application and fill out an online application form. If you're a new applicant, you will be required to sign up for an account. The information that you will encode will serve as the company's primary source of information about you.
You will also be asked to upload your resume at the website. It would help to prepare your basic information and CV beforehand. Upon submitting the application, you'll receive a confirmation email from the team.
You may also opt to be a walk-in applicant and hand in your application to the HR department. In such cases, dress your best and be ready for an on-the-spot interview with the store manager.
First impressions do last, and this principle applies to your resume as well. Impress the management with your skills and previous job experience, if any. Highlight important certifications and trainings.
Be confident during the interview. Research the background of the company and tell the interviewer what you can contribute to Stater Bros. The job interview is usually casual and lasts for 15 minutes.
Things to Know About Stater Bros
The company encourages its employees to work together despite their varied personalities. It is a fast-paced environment, and the tasks may be taxing, but the employees are all smiles.
One of the ways for the company to build a healthy relationship among its employees and towards its customers is by hosting events such as the Junior League of Riverside Truck-A-Palooza, which shall take place on Mission Inn Avenue.
The company also celebrates the grand opening of its 200th Day Creek Supermarket on March 21. The ribbon cutting ceremony begins at 8 AM, at 7200 Day Creek Boulevard, Rancho Cucamonga.
Stater Bros is likewise known for its sustainability efforts. It hosts the Green Waste Composting Program that seeks to remove 40 million pounds of waste from landfills every year.
Application Links
Company: https://www.staterbros.com
Careers: https://www.staterbros.com/careers/
Application: N/A