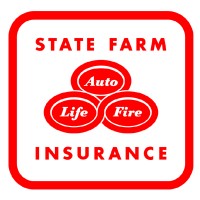 State Farm Mutual Automobile Insurance Company, or more commonly known as State Farm, is a group of affiliates and subsidiaries that offers property and casualty insurance, life and health insurance, mutual funds, and banking products.
Retired farmer George J. Mecherie founded the company in 1922. He started the company as a mutual automobile insurance, specializing in auto insurance for farmers. Over the years, the company expanded its services as demands arise.
As of December 2016, the company has already sold over 84.4 million accounts across the U.S. About 39,000 claims are also processed every day. Because of this, State Farm has been ranked 33rd in Fortune 500's list of largest companies.
Today, the company has almost 70,000 employees. Their benefits include medical insurance with dental and vision coverage, life and disability insurance, retirement plan, 401k savings plan, mutual funds, paid time off, parental leave, military leave and paid vacation days. 
Employees are also given financial education program, job opportunity programs and tuition reimbursement privilege. Flexible work arrangements are also available for employees in some locations. These additional perks are the reasons why people like working with the company.
How old do you have to be to work at State Farm?
To be qualified for an entry-level position with the company, an individual has to be at least 18 years old. Also, applicants who have high-school diplomas or equivalent GED are preferred.
State Farm Careers
State Farm has positions open for all levels across the U.S. They constantly look for individuals who are passionate about their jobs and their lives.
Customer Care Service Representative: A Customer Care Service Representative helps and answers all insurance-related inquiries from customers, agents and co-employees via phone. He also processes payments from customers. As an additional support to agents, the Customer Care Service Representative may send messages to customers in behalf of the agents.
Underwriting Service Assistant: Underwriting Service Assistants help in checking policy information and may make changes to policy information if needed. They answer inquiries from agents and policy holders regarding billing procedures. Underwriting Service Assistants also helps in processing high volume policy changes to match and adhere with the State laws.
Underwriter: Underwriters assess and determine insurance eligibility based on customer risks by analyzing new applications, reports, statistical data and customer information. They assist in identifying possible risks and may adjust prices accordingly. Underwriters are also involved in quality assurance checking and in ensuring that their department is following the company's rules and regulations.
Claims Associate: Claims Associates process all insurance claims filed by policy holders. They communicate with customers, agents, providers and co-employees via phone, mobile app or email to gather information about the claim. Once information is gathered, Claims Associates assess claims and will forward it to the approving body for final checking.
Administrative Support: An Administrative Support assists in preparing correspondence and arranges schedules for corporate meetings and conferences. He receives incoming letters and distributes them to the proper recipients. He also makes arrangements for flights, car service and hotels for business travels. The Administrative Support may also support customer service representatives in researching for account histories and case management.
Insurance Sales Specialist: An Insurance Sales Specialist is a sales expert in insurance policies. He develops insurance plans based on customer's requirements. He may also help resolve complaints. The Insurance Sales Specialist collaborates with the management to improve company services and products.
Data Analyst: A Data Analyst works on data infrastructure, data analytics, and data design. He processes data to improve quality and to form business strategies. Then, he translates data to make technical detailed designs. The Data Analyst processes platforms like DB2 and SQL with operating systems.
Software Developer: A Software Developer helps in making solutions for business strategies. He develops automated testing and formulates company codes as needed. He also determines risks and possible problems based on user feedback. The Software Developer applies technology solutions for company innovation and advancement.
Legal Secretary: A Legal Secretary helps the company attorney in keeping and processing insurance files and claims that are under legal assessment. He drafts all correspondences, pleadings, motions and subpoenas. The Legal Secretary also assists in coordinating hearing and meeting schedules, exhibits for trials, gathering information, and coordinating witnesses.
State Farm Application
An applicant should create a profile through the company's official website. Then, the applicant can search for available positions and submit an application. He can also apply for a job alert for new available positions.
An applicant may drop his resume through the offices near his location. Nevertheless, the company will still require him to create a profile online to process the application.
An applicant should make sure that all fields are properly completed. Applicants may also choose to link their LinkedIn account to their online application to make it easier for them to complete the required details.
Successful resumes are composed of concise yet informative details. It only consists of 1 to 2 pages. Related trainings, courses and work experiences should always be in a chronological format.
To prepare for an interview, an applicant may research about the company and the position applied for. On the day of his appointment, the applicant should be at the location on time and is dressed appropriately.
Things To Know About State Farm
State Farm is founded on the culture of diversity and inclusivity. These values are observed both for its customers and its employees. Employee resource groups have been formed to make employees feel welcomed and accepted.
The company made efforts to encourage communities to join the 2018 Wildfire Community Preparedness Day on May 5, 2018. This program aims to increase awareness and preparedness on wildfire occurrences.
Over the years, the company has been known to provide comprehensive coverage with their insurance policies. State Farm provides tuition assistance and reimbursements to employees who are interested in pursuing their education.
The company shows its support to the community by providing them with auto and home safety programs, disaster preparedness and recovery programs and community development projects. The company's foundation also gives grants to different charities and eligible individuals. 
Application Links
Company: https://www.statefarm.com/
Careers: https://www.statefarm.com/careers
Application: https://statefarm.csod.com/ats/careersite/search.aspx?site=1&c=statefarm