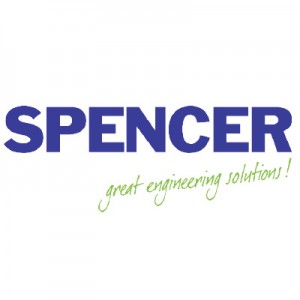 Spencer's, also known as Spencer Gifts LLC, is a mall retailer in North America, with over 600 store locations across the United States, Puerto Rico, and Canada.
The retailer was founded by Max Spencer Adler in 1947, in Pennsylvania. At the time it operated as a mail-order catalogue that sold various merchandise.
At present, the company sells clothing, gag and novelty gifts, sex toys, band merchandise, collectible figures, room décor, fashion accessories, and horror items. Spencer's co-owns Spirit Halloween, a retail company that also sells Halloween décor.
Spencer's offers comprehensive benefits to their employees. These are merchandise discounts (around 30% off), life and disability insurance, stock options, a flexible working schedule, 401(k) retirement plans, a casual dress code, and paid sick leave and holidays.
The strength of the company lies in how the management communicates with its staff. There is clearly no competition among the employees. Rather, everyone helps each other learn and grow.
How old do you have to be to work at Spencer's?
The minimum age to work at the company is 18 years old. Employees are expected to work during the following schedules: 10 AM to 9 PM on Mondays to Saturdays, and 12 AM to 5 PM on Sundays.
Spencer's Careers
The company is currently looking for passionate and committed individuals who can help the company grow and provide excellent customer service. Check out these top 10 available positions.
Assistant Store Manager
The Assistant Store Manager shall help the Store Manager supervise operations, drive sales, coach store associates, and screen new hires.  He shall ensure maximum profitability, budget expenses, maintain inventory, and act as the main contact person to handle customer complaints in the absence of the Store Manager.
Industrial 3-D Illustrator
The illustrator shall develop technical specification packages for the company's products, and illustrate product concepts. He shall work closely with the merchandise team as he conceptualizes and prepare presentations. The ideal candidate must have a Bachelor's degree in Industrial Design, and a working knowledge of Maya, 3D Blender, Lightwave 3D, ZBrush, and Poser.
Merchandise Analyst
The Merchandise Analyst studies, suggests, and maintains store inventory levels; coordinates field requests and inputs; develops and implements allocation strategies; supports the merchant team in managing assortments; and reviews store feedback. The ideal candidate should be a good communicator, problem solver, and decision maker.
Store Manager
The Store Manager coordinates store activities and ensures all guests are provided excellent customer service. He helps the staff maintain a fun and worthwhile shopping experience in the store, and drives sales. Because he also trains Store Associates, the manager must have exceptional people skills.
Product Manager
The key tasks of the Product Manager are: developing performance standards that build a lasting relationship between the company and product vendors, analyzing data on customers and store competitions, evaluating resource and project requirements, identifying and maintaining quality control standards, and searching the market for new products.
Sales Supervisor
The Sales Supervisor, on the other hand, effectively leads and supports sales associates to achieve the company's profit goals. He also monitors employee performance and ensures each team member does his tasks efficiently. As supervisor, he strictly enforces company policies and standards.
Recruiter
The Recruiter shall search for new talent and assist in company-hosted job fairs. He shall develop a pool of qualified applicants and conduct both passive and active recruiting. He shall also be present during job interviews and facilitate feedback sessions. A certification in PHR is a plus.
Manager of Supply Chain Systems
The Supply Chain Systems Manager shall be in charge of delivering and maintaining the company's supply chain system. Thus, he must have a working knowledge of 3PL scanning, WMS, MHE, and other similar technologies). He shall also report all activities associated with the performance of the services utilized by the supply chain systems.
Sales Associate
The tasks of the Sales Associate are as follows: stocking, replacing, and displaying merchandise; promoting merchandise to customers; generating sales; putting price tags on items; and maintaining the safety and cleanliness of the store. He shall also assist customers in locating items.
Senior Benefits Analyst
The Benefits Analyst is tasked to administer and plan the daily operations of the benefits program. He carefully studies the coverage and description of the health, vision, and dental plans, as well as life and disability insurance. He also assists in the open enrollment process, and monitors COBRA administration.
Spencer's Application
To apply, click the Apply button on top of the career webpage of the company website. You must first log in your phone number and password, or create an application.
The online application form shall ask for your personal details, contact numbers, educational background, and previous work experience. You can also upload your resume on the site.
You may also submit your resume to the corporate office of Spencer's. If you prefer that setup, prepare for an on-the-spot interview. Those who opt to submit applications online will usually hear from the HR team within the week.
Keep your resume clean, neat, and professional looking. Highlight only your relevant skills, job experience, and trainings. Don't forget to include your objectives for applying.
Dress your best during the interview. The interviews don't usually last long, and the questions are mostly basic. You will be asked why you chose to apply at Spencer's, and what you can contribute to the company.
Things to Know about Spencer's
The people at Spencer's are down-to-earth. They offer any assistance possible to their colleagues. Everybody is also motivated to reach their daily goals and perform their best each time.
At present, the company sells WWE fandom merchandise, Bushworld Adventures T-shirts, Bogo hydration bags, and swimwear, at discounted prices. People who plan to stock up on their tumblers could get 2 for a discounted price, too.
The company not only understands the economic sensibilities of their customers (i.e. sales, promos, and discounts). It also helps advocate programs and charity projects that support the rights of all individuals.
Since 2015, the company has been giving anti-trafficking and anti-slavery trainings to its suppliers and employees. It also adopted a policy for contractors and employees regarding fair treatment and internal accountability.
Application Links
Company: http://spencersonline.com
Careers: https://www.spencersandspiritjobs.com
Application: N/A