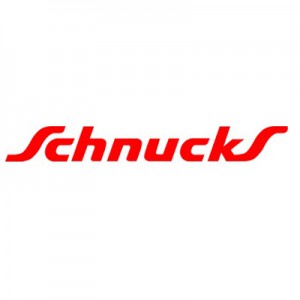 The Schnucks Markets, Inc. is a chain of supermarkets selling grocery items i.e. frozen foods, dairy, produce, snacks, liquor, etc. This supermarket chain also has a bakery and pharmacy inside to provide more products to its clients.
The supermarket chain was founded in 1939 in north St. Louis. The idea started when four Schnuck family members each built their own stores but worked as one especially when it involves business philosophies, advertising ideas, and purchase methods.
The company has received numerous awards and recognition including Food Safety Excellence Awards and the highly coveted Black Pearl Award given by the International Association for Food Protection.
Employees – even the newly hired ones – get to experience competitive wages, flexible schedules, and paid training. In addition, they can also be given healthcare options, paid time off, and 401(k) retirement plans.
Aside from the benefits given to employees, reasons for employee satisfaction also include the management's prerogative to promote employees from within. Through this initiative, employees can easily achieve personal and professional growth.
How old do you have to be to work at Schnucks?
To work for Schnucks and to be eligible for the job postings in their company, then you have to be at least 16 years old.
Schnucks Careers
Most Schnucks employees begin by working for stores in entry-level positions. Most are for part-time positions, but management can also promote from within if they see potential in the employee.
Cashier/Checker: The role of the cashier/checker is to provide excellent customer service while being courteous and friendly. Cashiers are also in charge of accepting customers' payments, as well as handle cash and ensure the security of the registers' contents, know the store's produce items, and be familiarized with the store layout.
Bagger: The Bagger packs the customers' purchases and helping them with their carryout orders. Other tasks may also include maintaining the cleanliness of the store premises, including the parking lot. Tasks must be done with a friendly and courteous attitude towards clients and fellow employees.
Bakery Production Team: The Bakery Production team prepares the bagels, donuts, and bread that you see every day inside their store. Members of this team may need to work overnight or start early in the morning. In preparing the store's products, this team should always remember to adhere to the store's safety and sanitation procedures.
Bakery Clerk: The Bakery Clerk's tasks include slicing, packaging, rotating, and stocking fresh baked goods. Because the Bakery Clerk is assigned to a service department, s/he should prioritize being friendly and courteous while providing customer service.
S/he is also in charge of handling processing orders that the vendors and the Bakery Plant had given.
Seafood Clerk: Seafood Clerks' tasks include packaging salads, slicing, wrapping, and weighing cheese, meats and fresh seafood with the store's safety and cleanliness procedures in mind. They can also make sandwiches and party trays as requested, or even do suggestive selling to customers when necessary.
Food Service Clerk: The Food Service Clerk should be familiar not only with the different products the store offers but also with how they are prepared and cooked. S/he should also know how to operate hoods, rotisseries, hot cases, grills, and fryers. Other tasks also include operating equipment e.g. food processors, steam tables, electric skillets, heat lamps, and microwave ovens.
Stock Clerk: Stock clerk associates' tasks include straightening and organizing shelves, rotating out products, placing new merchandise, and providing customer service when necessary. Stock clerks may be asked to do repetitive lifting, or even push or pull a loaded truck full of supplies.
Meat Clerk: The Meat Clerk wraps, labels, and puts prices on the store's meat and poultry. S/he may also stock, rotate and straighten the merchandise on the store shelves, when necessary, as well as clean the equipment and work area when required. S/he may also be asked to do suggestive selling.
Store Porter: Store Porters are responsible store's safety and maintenance tasks. They change light bulbs, prepare linens, empty trash found within store premises, and clean windows, offices, restrooms, and break rooms. They also maintain the store's floors with the help of floor buffers and scrubbers.
Pharmacy Technician: The Pharmacy Technician assists the pharmacists in processing necessary prescriptions, and maintains the pharmacy's stocks and appearance, as well as order products and maintain store inventory. Tasks also include filing, sorting, and encoding prescription information and receiving, collecting, and recording patients' prescriptions and health files.
Schnucks Application
Aside from applying through the company's official website, aspiring employees can also apply through online career portals, job fairs and traditional paper applications handed over at their stores.You can choose the convenient method for you.
It usually takes an applicant 30 to 40 minutes to fill out the application form. In filling out the application form, make sure to provide necessary information that will be relevant to the position you're applying for.
The resume should include the applicant's skills that will be of help to the position being applied for. Be careful not to misrepresent your abilities or omit any necessary detail because doing so may result in dismissal.
Interviews are usually smooth and fast and often conducted by higher management to see the employee's fit with the company. You'll hear questions such as the reason for applying, plans, and dealing with difficult colleagues.
Things to Know About Schnucks
The company values its employees as much as it values its customers, hence providing a professional yet relaxed atmosphere achieved by looking for people who have traits such as efficiency, creativity, professionalism, kindness, and attention to detail.
The company participated in the Push for Pencils drive, which collects pens, pencils, crayons, and other school supplies to be given to around 90,000 students. Cash donations can also be given as another way to support the cause.
This supermarket chain is known to provide most consumers' needs, whether it's food, beverage, or medicines. Aside from these services, the company also provides bills payment, wire transfer, and cellphone loading services for the customers' convenience.
The company is also involved in other charitable activities and supports causes such as the Salvation Army, United Way, Operation Food Search, Variety the Children's Charity of St. Louis, and Susan G. Komen for the Cure.
Application Links
Company: https://nourish.schnucks.com/
Careers: https://nourish.schnucks.com/careers/
Application: https://www.schnucks.com/web/about/employment/apply/