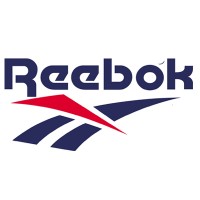 Reebok, a subsidiary of the Adidas group, is an internationally renowned designer and retailer of athletic and lifestyle footwear, apparel and sports equipment. They are recognized as the official outfitter of CrossFit Games, UFC and Spartan Races.
In 1900, J.W. Foster and his sons opened a spike shoe store in Bolton, England that sold running pumps to athletes in the UK. By 1958, the founder's grandsons renamed the company to Reebok, an Afrikaans word for antelope.
Paul Fireman, an American businessman, brought the brand to the US. Under his leadership, the company grew and became an international brand for athletic footwear. It was acquired by Adidas as a subsidiary in 2005.
Employees receive health plan coverage for dental, vision, and medical that includes their dependents. The company also provides 401(k)-retirement plan, paid time off, and life and disability insurance. Employees get discounts when purchasing their products and services.
The company offers individuals committed to fitness and athleticism an avenue to earn money while sharing their passion with others. The substantial retail perks, growth and investment opportunities entice individuals to join and remain loyal to the brand.
How old do you have to be to work at Reebok
Interested applicants need to be at least 16 years old to join Reebok. One must have or be pursuing a high school or GED diploma to apply.
Reebok Careers
Entry-level employees mainly work inside the retail stores. Executive level and specialist positions are available but usually require a bachelor's degree and at least 2 to 3 years of relevant experience to apply. Currently, the company is accepting applicants for the following posts:
Retail Sales Associate: Sales Associates assist customers in selecting products and services that best fit their needs. They provide information about the product, materials, technology and functionality. Sales associates also assist in handling the register, monitor inventory, and help keep the store clean and organized.
Cashier: Cashiers process all sales transactions quickly and accurately. They handle returns, refunds and exchanges. They use selling skills to utilize up-selling or add-on sales opportunities at the cash desk.  They balance shift-end records and assist in maintaining the store well-stocked, clean and orderly.
Stockroom Associate: A stockroom associate assists in product deliveries and replenishing the sales floor. They monitor inventory and ensure adequate supplies to create an effective stockroom environment. They assist in loading and unpacking of merchandise deliveries and putting price tags on store merchandise.
Visual Merchandiser:  Assures the effective execution of the company's visual merchandising direction in assigned stores. They ensure that windows and product displays will attract, engage and entice customers to make a purchase. They assist the marketing department in executing marketing and sales activities.
Key Holder: The key holder partners with store management in the store's day-to-day operations, product placement, maintaining client service standards and achieving sales goals. They effectively promote all brand initiatives and partners with the store manager to ensure the protection of all company assets.
Retail Cash Wrap Supervisor: Supervises sales transactions to ensure quick and accurate processing while adhering to cash protection procedures. They assist in managing merchandise inventory and help minimize loss in the stockroom, the sales floor and the cash wrap. They help keep the store well-stocked, clean and organized.
Retail Team Leader: Oversees team members in day-to-day operations. They allocate resources and tasks to ensure store efficiency. They oversee all transactions, monitor inventory flow and implement loss prevention activities. They also track associate performance, check compliance with company policies and take necessary corrective actions if needed.
Retail (Back Office) Associate Planner: Create and manage seasonal plans for a dedicated portion of the footwear business. They forecast and report sales, margin and inventory. They manage and execute all departmental markdowns and promotional strategies. They also support the planning department with ad hoc reporting and analysis needs.
Design – Color and Materials Designer: Assists design team in seasonal and long-term design direction for footwear color and materials. They assist in creating color design presentations and contribute to the product development process and costing. A 4-year bachelor's degree in industrial, graphics, apparel or footwear design is required.
Design – Concept +Trend Designer: Conducts trend research by going through trade shows, fashion publications, fashion sites and blogs. They analyze global trends and tap the pulse of the street to develop design concepts out of these. Applicants must have a degree in fine arts, fashion or design, and 5+ years of concept/trend, design and/or branding experience.
Reebok Application
If you're looking for employment opportunities with Reebok, there are a number of channels available to do so. You can go online and browse through the company Careers page or walk in the nearest retail store near you.
Hiring officers recommend the online route. Applying online allows applicants to be better prepared for potential future interviews. For walk-ins, make sure you're appropriately dressed and have your resume ready for any information they may need.
In their Careers page, enter your preferred search parameters and the page will load all open positions within your criteria. Click the job you like and it will load the job detail page with description, key responsibilities and requirements.
Click Apply now and you'll be directed to a login page. Here you'd need to create a hiring profile before you can proceed with the application. Once you're in, complete the application form with your personal and employment details.
Applicants are recommended to open a profile with the Talent Community. Here applicants can readily get updates on previous applications and be alerted to new posts. It is also a good way to get updates on company news and programs.
Things To Know About Reebok 
Fitness and Innovation are two cornerstones that drive employees to inspire people to be their absolute best. They do this by designing technically advanced, dynamic, comfortable and lasting products that enable them to move more precisely and efficiently.
 Reebok Space Boot is specifically engineered for spacemen. It uses the patented Floatride Foam technology. Astronauts are testing the boots to check its suitability, comfort and performance effectiveness.
"Honor the body you've been given" – the brand firmly believes that people should embrace their body, own it and honor it. The company remains committed to support people as they work their bodies to be their best.
"We are growing shoes."  The Cotton + Corn initiative is the brand's commitment to producing footwear made from organic cotton and industrially grown corn. This replaces the use of synthetic materials with materials that can be grown and replenished.
Application Links
Company: https://www.reebok.com/us/
Careers:  http://careers.adidas-group.com/?brand=reebok
Application: "N/A"