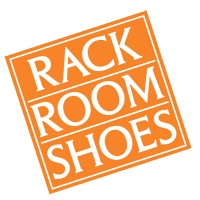 Rack Room Shoes is a footwear retailer that specializes in men, women, and children's shoes. The company offers popular and exclusive shoe brands at affordable prices.
Phil Levinson founded the company in 1920 before selling it to his son-in-law, Mort Lerner. It expanded to 22 more stores across the states until the Deichmann Group of Germany bought the company in 1984.
Today, Rack Room Shoes has over 450 stores across 34 states. Ten years after Deichmann Group bought the company, Rack Room Shoes celebrated its 200th store.
The company's employees enjoy benefits packages which include health care plans, 401(k) retirement plans, and up to 40% off of merchandise. The company offers paid sick and vacations days, and a flexible job scheduling option.
Employees enjoy working at the company because of its staff training programs and employee support measures. There's easy communication between personnel and management for work and ethics concerns.
How old do you have to be to work at Rack Room Shoes?
One must have to be at least 16 years old to work at the store. Although the company prefers someone with experience, it's not needed as they offer in-house training on retail and management.
Rack Room Shoes Careers
Job hopefuls may apply for entry-level employment like sales and administrative assistance before they will be promoted to higher positions. There are also opportunities in marketing, accounting, and customer service positions.
Sales Associate: A sales associate assists the customers and directs them to the merchandise. They must have great product knowledge to provide outstanding customer service. Salespeople handle processing of purchases and returns of defective merchandise. They also follow the store's goals for the month or year.
Driver: A driver loads and unloads merchandise for the company's sale. They work hand-in-hand with third-party shoe companies when consigning their products to the store. Drivers also deliver customers' orders on assigned routes while maintaining communication with the route dispatcher. They do regular maintenance of the vehicle and report broken mechanisms.
Cashier: Upon checking out of the store, cashiers scan the item and receive payment from the customer. They issue change, receipts, or refunds according to the sale. Cashiers balance accounts and count the money before or at the end of each sale. Their responsibility also includes wrapping and boxing of merchandise after each sale.
Management Trainee: They work with managers and assist them in delegating and overseeing duties of each employee. Trainees help in policy making and evaluating work outputs of every departmental job. They also get to take part in product presentations, hiring, and training new employees.
Marketing Associate: A marketing associate coordinates with the marketing director in running sales campaigns. They work with the design team to create promotional materials to generate sales leads and customers. Associates get to do administrative work like conducting market research and forecasting sales activities. They analyze consumer behavior and research new opportunities for the company.
Stock Clerk: Stock clerks identify product codes and inventory stock. They manage, unload, mark, and stock merchandise on the shelf. These employees record the current and inflated price of the merchandise and keep records of customer sales. They need to have the strength in carrying heavy loads and operating machinery to place merchandise in the warehouse.
Material Handler: Handlers work at the back and assist sales associates in reviewing customer orders and handing the right products for them. They work with the stock clerk to monitor merchandise supply and submit procurement requests to fill the stocks. Handlers oversee incoming and outgoing delivery that matches the company purchase and sales order.
Accounting Clerk: The accounting clerk supports various finance tasks which include verifying of invoice, compiling budget data, and balancing of accounts. They maintain an updated account of journals and ledgers and encode them in various application programs. Accounting clerks also reconcile internal and external finance transactions of the company.
Cleaner: A cleaner maintains orderliness in the store by sweeping, vacuuming, or mopping designated areas. They can even perform inspection and maintenance undertakings and report to the managers for faulty technicalities. Cleaners stock cleaning agents and equipment for departmental use. They follow health and safety procedures for the company too.
Secretary: Secretaries handle clerical tasks like answering telephones, drafting correspondence, and typing memos. They assist in arranging staff meetings, travels, and conferences for company events. Secretaries also collect and disburse petty cash funds from finance officers and keep records of collections and disbursements. They are knowledgeable in operating office equipment such as copiers, fax machines, and more.
Rack Room Shoes Application
Job seekers may send their complete applications to the store and meet with the Human Resources officer. Reviewing of resumes may take three days or a week until one gets invited for an interview.
Applicants can also send their resumes via online on the company's website or job placement directories. They must put up a profile page and upload their CVs for a chance of getting hired.
When applying online, you must read the job description and create a cover letter that addresses the job description. Fill out all the fields in the application form and make sure it's error-free.
When sending your resume, keep experiences in reverse chronological order and make sure that your contact info is prominent. You can even include your online profile if you want to supplement some important details on your resume.
Selected applicants for the interview must research the company to relate their answers to the questions asked. They need to practice and prepare for interview questions and see how they can fit in the company's culture.
Things To Know About Rack Room Shoes
Rack Room Shoes is an equal opportunity employer that maintains good communication and work ethics between the management and employees. They offer employee training programs for growth and advancement of their team members.
The company continues to grow and open stores across the states. The store integrates engaging marketing campaigns through a Salesforce Marketing Cloud and even earned an annual 77% ROI.
The company is a popular family retail store that sells casual, formal, and athletic shoes for men, women, and children. They offer quality brand products at affordable prices.
Rack Room Shoes have ongoing societal efforts which involve donating over 200,000 shoes to children in need. They raise funds and donations for local communities and support scholarship, military, and disaster relief programs.
Application Links
Company: https://www.rackroomshoes.com
Careers: https://www.rackroomshoes.com/careers
Application: http://careers.rackroomshoes.com/careers/apply.asp?JobID=1&StoreID=620