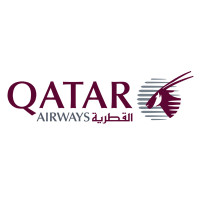 Qatar Airways is a premier airline agency, state-owned by Qatar that provides upstanding service to fliers and utmost delicate attention to its employees in every part of its company. The home base is known as the Hamad International Airport, with over 100 carriers, and connections all over the world. Qatar Airways Application link is located at the bottom.
Founded on November 22, 1993, expansion was headed by Sheikh Hamad Bin Ali Bin Jabor Al Thani and a small crew. Strategic purchases of aircraft added with a stylistic choice for flight has made Qatar Airways careers outstanding. As of 1996 until now, the current CEO, Akbar Al Baker has added the company to the Oneworld Alliance, which connects other airline agencies and its customers to perks and promotions.
Highly sought after, Qatar Airways has 35,000 employees coming from more than 100 countries. Qatar careers are within divisions of catering, executive, the airport, aviation services, distribution, and Qatar duty-free. One of the first airlines to combine kerosene and natural gas to liquids, the Qatari government is interested in healthier fuel.
Awarded 5 stars, creating a rich and interactive work environment is one of the values the airline likes to uphold. The company is growing internationally serving 146 points in six continents. First and business class fliers have the experience of luxury with a lounge and the economy class experience is one of the best in the world, awarded by Skytrax in 2009, 2010.
Qatar Airways Careers
This company is diverse in that you can work in airport operations, administration, finance, business management, cabin crew, catering, hospitality, sales, marketing, transportation management, retail, and more. Positivity, appropriate dress, and understanding of company mentality will take you far.  Keep in mind that the salary will be based on the Qatari riyal if you are based in Doha, Qatar; however, proper salary will be allotted for a global location within the company.
How old do you have to be to work at Qatar Airways? A minimum age of 21 is required for cabin crew, and if skills allowable, age 18 for agencies linked to the airline such as customer service centres or restaurants. Such jobs include customer care representatives and servers. Always check the Qatar Airways application for the age minimum requirements.
The company has various divisions that can are entry-level to more specific jobs. If you plan on joining the headquarters in Doha, Qatar be prepared for an above average benefits package and competitive wage even at the entry-level position.
To get started, go to the application link below, and browse your chosen career area. To prepare for written answers to questions, a printable application for Qatar Airways is located there.
Qatar Airways Job Descriptions
Manager– As with any managerial position, having either a University degree or airline experience in your particular field will be key. It is a position where you will take the lead of a team and be required to reach dynamic and strategic goals. Most likely, there will be intercommunication with other divisions of the company and other airlines. Typical compensation is 17,690-19,000﷼ /mo.
Airport Services Agent– This job deals with customer service and providing a stress-free environment following safety, and security standards. You will need to aid tasks with cargo, boarding gate, baggage claims, and other airport services while ensuring smooth handling with fliers. 2,000-3,000﷼/mo.
Cargo Duty Officer– This position requires that you work under a duty officer to ensure cargo meets Qatar Airways standards and that appropriate cargo sales are met for your particular division where max. capacity is met for cargo. 3,000﷼/mo.
Cabin Crew– The cabin crew of Qatar Airlines, represent the first impression to customers, you are expected to provide "Excellence in Everything That You Do." Cabin crew consists of flight attendants, hosts, and hostesses aboard the plane. Requirements are that you need to be able to arm reach 212 cm. within the plane. Typical estimated wage is anywhere from 4,000-7,000﷼/mo.
Customer Services Agent– This position acts the liaison customers and head offices regarding letters of agreement, claims within your department, and financial maintenance within customer accounts. With this position, it is key to have proper interpersonal skills for different types of clients. 2,000- 4,000﷼/mo.
Qatar Airways Interview Questions
Below are interview questions to prepare ahead of time and the company cares about those are who able to align with their values with their own:
Why do you want to work for Qatar Airways? This question is fairly common for all positions for Qatar Airways jobs, and it is important to review the history, values, and benefits that the company offers to answer effectively.
How do you handle your emotions or how are you under pressure? If you looking to work as the Cabin Crew or in airport services, it is a fast-paced and demanding experience that will require you to be able to think clearly under pressure. Think about past job experiences that were stressful and explain how you handled your emotions and speak on your idea of positivity.
What is the biggest challenge at your present job? With this question, describe a simple challenge that you can explain that you've overcome, and connect this to how you will operate if chosen for your desired job.
What goals do you have in your career? Your goals show what you would like to accomplish as a potential hire at the company, offer goals that are expectations of your position. If it is a managerial position for sales on your Qatar Airways application, describe how you want to be a leader that engages in smart planning to meet 120% increase in sales.
Why did you choose this career? Talk about what sparked your desires to apply within Qatar Airways jobs, and what inspires you from day to day to embark on your chosen career path. You can converse about your childhood or life experiences that helped you decide on your career. This will show your interviewers that you will be consistent because of your passions.
Advice for Application Process
How to apply for jobs at Qatar Airways, is to apply online. The company has an easier time screening applications for the qualified candidates and the application will not get lost via email or courier mail.
It is important to remain professional throughout the entire process, from the time you start the Qatar Airways job application online to the time that you are accepted for an interview. The Qatar Airways jobs online are specific where you must be focused on the area you wish to work in and have the required skill set.
Some hubs or airway destinations linked to Qatar Airways have a process where you apply in person; this process typically takes two days. On those recruitment days, dress semi-formally in what makes you feel comfortable. For women, wear makeup that you feel makes you look your best. Always remain calm, be yourself, and exude confidence!
All applicants should dress appropriately for all positions as the airline is a place of prestige and upstanding honor. Depending on where you are in the world, a recruitment agency will be in touch with you. An English test is provided, psychological evaluation, and interview with two people from the department you are interested in.
Interview questions are typically about your previous jobs and experiences within these jobs. Try to provide previous skill experiences that connect to the job you are applying for. The application process can take anywhere from 1 day to 4 weeks, due to the nature of the job. For example, a cabin crew position may be quicker to process than a financial analyst position. Always thank your interviewers!
Also See:
British Airways: Visit the job application for British Airways to apply today.
Regent Seven Seas Cruises: Checkout the application page for work at Regent Seven Seas Cruises.
US Airways: For career opportunities, fill out the US Airways online application.
American Cruise Lines: Visit the American Cruise Lines application.
Delta Airlines: See our guide for careers at Delta Airlines.
Company Links
http://careers.qatarairways.com/
https://en.wikipedia.org/wiki/Qatar_Airways