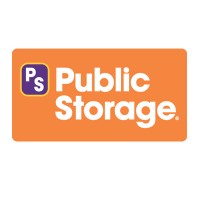 Public Storage is a self-storage company, currently considered to be the largest of its kind in the United States. The company is responsible for the production of flexible storage units.
In 1972, the first facility for Public Storage was founded by Ken Volk and Wayne Hughes. Immediately receiving success, it eventually grew to the business that it is today.
Currently, the business operates in more than 2,600 locations across the United States. It employs more than 5,500 people to operate these stores.
Those who are working for Public Storage receive a competitive compensation package, including medical insurance, prescription drug coverage, life insurance, paid vacations, performance incentives, and a 401(k) retirement plan.
Those who continue to work for Public Storage cite the competitive compensation package and the company's friendly and welcoming atmosphere as some of the most important reasons why they have decided to stay with the business all these years.
How Old Do You Have To Be To Work At Public Storage?
An aspiring applicant needs to be at least 18 years old to qualify for an entry level position at Public Storage. Higher positions in the company will require more experience-related qualifications.
Public Storage Careers
Since Public Storage is a customer service oriented company, most of the job openings require applicants to have a pleasant disposition when dealing with other people, as well as excellent multitasking skills. For those wishing to apply for a managerial position, applicants need to have excellent leadership skills.
Retail Sales Associate. They provide on-site support to customers when needed. Retail sales associates are the first people who take customer questions and requests, helping customers out with these issues, and assisting them in getting the services they need. This entry level job requires applicants to have a pleasing personality.
Customer Service Representative. Those who work as a customer service representative entertain customer questions and complaints about products they've either purchased or planning to purchase. Those who wish to work in this position need to have excellent communication skills and the ability to multitask.
Call Center Customer Service Representative. These people do the same job as a regular customer service representative. However, the difference is that this job is focused on answering customer queries and complaints through the phone. Those who wish to apply for this job need to have a positive disposition and the ability to connect with customers on the phone.
Call Center Customer Service Supervisor. People who are tasked to be supervisors in Public Storage's call center are responsible for ensuring that call center customer service representatives maintain the quality standard expected of them by the company. Those who wish to apply for this position need to have leadership and multitasking skills.
Facilities Support Coordinator. For handling customer complaints or requests, the facilities support coordinator is the one responsible. Furthermore, he or she is responsible for the security and maintenance of the branch or of customer-purchased products. Those who wish to work in this position need to have customer service and multitasking skills.
Administrative Assistant. Administrative assistants are responsible for performing organizational and clerical tasks. They are responsible for maintaining company files, and are the ones responsible for keeping the corporate processes of the company running smoothly. Those who wish to apply for this job need to have excellent clerical and multitasking skills.
Shift Manager. The shift managers ensure that there are enough people in the branch to help customers and ensure that the store runs smoothly. They are responsible for organizing employee schedules, dealing with absenteeism and tardiness cases, and approving or denying leave requests.
Non-Resident Manager. The non-resident manager is also called remote manager who operates branches from another location. Even though this job is something only open for Public Storage employees, this position also oftentimes opens for new applicants. Applicants need to have discipline and leadership skills to qualify.
On-Site Resident Property Manager. The On-Site Resident Property Manager is responsible for the daily upkeep of a branch of the company. Resident managers operate within the branch they oversee. Those who wish to apply for this position must have excellent leadership skills.
District Manager. The district manager is a high level managerial position requiring applicants to be at their best when it comes to management and organization. District managers are responsible for maintaining Public Storage branches in entire U.S. regions, so those wishing to apply for this position must have prior experience on the job and excellent managerial skills.
Public Storage Application
Applicants can either visit the nearest Public Storage branch in their location and apply there or go through the online application system set up by the company on their website.
The company offers an online application option for applicants. Although not required, the company encourages individuals to submit applications here since job searching and application processing are much easier through the online system.
When filling out the online application form, ensure that you answer all questions completely with the most updated information you have. Be very careful when filling out information, especially regarding important numbers and dates.
Since the company is a customer service geared company, the hiring managers will be looking for people who have people skills. So, if you have any customer service experience, ensure that you highlight that in your resume.
Once your application is approved and you're set for an interview, the hiring manager will also focus on your customer service skills, so ensure that the hiring manager sees you as a positive and competent candidate for the job.
Facts About Public Storage
The business is known for its efficient and friendly atmosphere. The culture of the company is centered on these values, and, once inside and dealing with employees, any outsider would see this.
The company is constantly expanding. New facilities are being built across the United States, particularly in Nebraska and North Carolina. With the success that the company is experiencing, new branches may be on their way to being developed.
The company is known for providing excellent storage products to its customers. In addition, it is also known for providing quick and easy product deliveries handled by professional employees.
Public Storage engages with customers by encouraging them to participate in contests that the company sponsors. Recently, it encouraged customers to share joke videos in a contest to find the funniest joke submitted by customers. The company does this to improve their image and build rapport between itself and its customers.
Application Links
Company: https://www.publicstorage.com/
Careers: https://publicstora.referrals.selectminds.com/
Application: N/A