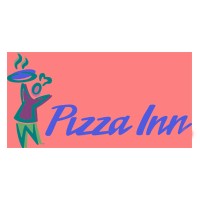 The company is a restaurant chain in the United States. It primarily serves American-style pizza together with popular side dishes. It is available for franchising and operates internationally.
The business was founded in 1958. It was established by R. L. Spillman and S. G. Spillman. The first store was opened in the Southern Methodist University in Texas.
As of now, it has more than 150 stores in the United States. On the other hand, it already has more than 300 franchised stores and five more stores, which are under corporate management and operate outside the United States.
A few of the company's benefits are free snacks and/or lunch, paid time-off, and vacation leaves. Other benefits are only available to select employees. However, the said benefits are expensive to maintain.
The good thing about working in this company is that you work independently. You are not micromanaged by the higher-ups and they allow you to do your own thing as long as you are not violating any company rules or policies. When it comes to pay, it is not that much, but you will earn more through customer tips.
How Old Do You Have To Be To Work At Pizza Inn?
You do not need to wait until you are 18 or 21 years to work in this business. You can work at the company once you are 16 years old. Note that it is important that you are available to work from 10:30AM to 10:00PM every day to up your chances of getting hired.
Pizza Inn Careers
Most of the available jobs in this company are entry-level positions, which can be found in the company's stores.
Driver: You are tasked to deliver the products to the store's customers. Of course, you will need to have a driver's license. In some cases, you will need to pick up raw materials, which will be used for food production, for the store.
Server: It is your responsibility to ensure that your customers have a positive dining experience. You will be serving drinks and food to diners. You will also need to take orders and remove the dinnerware from the customers' tables once they are done eating.
Dishwasher: A few of your responsibilities are to clear the tables, wash dishes, and maintain the kitchen work area. You will also need to maintain kitchen equipment. In addition, you will assist in food preparation.
Cashier: You will be primarily handling payment from customers. Payments could be in the form of cash, credit cards, debit, or vouchers. You will be issuing receipts, processing credit refunds, and providing change to customers. You are also responsible for greeting customers whenever they enter the store.
Customer Service Representative: You will be primarily receiving phone calls from the store's customers. You will resolve their complaints and you will also call them back if is needed. In addition to taking phone calls, you might handle emails and social media accounts of the store you are assigned to.
Pizza Maker: You will prepare and cook pizzas. It is also you who will be preparing the side dishes. Once you are done with those, you must make sure that the preparation area and the kitchen is always clean.
Pizza Cutter: You will be cutting the pizza that will be served to your customers. Of course, that will not be your only job. You will also need to assist the pizza maker in preparing the pizza and the ingredients. You will be required to assist on the floor from time to time.
Shift Supervisor: You will be assisting the general manager. There will be times that you will be handling the cash register or point-of-sale register. From time to time, you will function as a server or a customer service representative.
Assistant Manager: Just like the shift supervisor, you will assist the general manager and you will be asked to relieve him in his or her absence. Also, you will be the one closely supervising the employees of the store.
General Manager: As the general manager, you will be coordinating all the activities happening on the floor and you will be responsible for reporting to the upper management. Aside from that, you will handle all employees. In some cases, you will need to mentor the assistant manager so he or she can pinch-hit for you if you are not available.
Pizza Inn Application
To apply in this company, you will need to find the store nearest to you. Applying in person is encouraged; however, it might take some time before your application is reviewed. It will take around two weeks up to two months before you can have an interview.
There is no online application, but you can use the site to conveniently find stores. Their exact address, opening hours, and contact number are listed on the website. Once you have those details, you can go in-store and apply.
You need to put all information that are needed in your resume. Make sure to put in your references, educational background, and your work experience. In addition, if you go in the store and if you ask for employment, you will be provided a form and fill it out.
The interview will focus more on knowing if you are always available since the store must make sure that someone will attend to it when someone called in.
Things to Know About Pizza Inn
The company is laid back. They prioritize giving their employees an easy time and making sure they are working fine.
Recently the company has celebrated its 60th anniversary. They frequently host raffles to provide free pizza and food to their followers and loyal customers.
The company is known for its pizza. It is also considered a perfect family pizza restaurant in the south, and they have been popular ever since they started their business in Dallas.
The company, together with its franchise owners, is close to the community. For the past few years, they had generated a lot of income that they use to help nonprofit organizations near or in their local community.
Application Links
Company: http://www.pizzainn.com/
Careers: http://www.pizzainn.com/career/