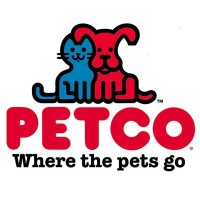 Petco is a privately held corporation that retails pet products including food and accessories. It also sells services such as vaccinations, grooming, dog training, and pet sitting.
Walter Evans established the company in 1965. It started its business as UPCO and focused on selling pet supplies via mail order. In 1979, it changed its name to PETCO and eventually started offering pet services.
With more than 1500 locations, the company has over 25,000 employees through the United States, Puerto Rico, and Mexico. It is among one of the 100 largest companies in America according to Forbes.
Employees are provided flexible spending accounts, 401k with matching contributions, and paid time off as part of their benefits. Other benefits include medical, dental, and vision plans, disability assistance, as well as insurance and other discounts.
Discounts offered are one of the reasons employees like working at the company. Employees can work with flexible hours. They also find it fun to work with animals.
How old do you have to be to work at Petco?
Petco locations follow a minimum age requirement of 18 years except in Alaska. Stores in Alaska may accept applicants aged 15 years old and above.
Petco Careers
Available jobs in the company range from in-store jobs to distribution center jobs. The company also offers corporate jobs, vet services jobs, and pet services jobs.
Guest Experience Specialist: a guest experience specialist welcomes customers and helps them find the items they need to purchase. He makes sure that there is an adequate stock of inventory in the store and that all items are properly priced. The guest experience specialist also operates the cash register. 
Merchandise Operations Specialist: a merchandise operations specialist manages the products in the store. He ensures that the products are labeled and priced correctly, and that signages are displayed properly. He also checks if there is an adequate stock of merchandise. The merchandise operations specialist also takes good care of all animals in the store. 
Aquatics Specialist: an aquatics specialist ensures that all aquatic life in the store are taken care of. He is knowledgeable about aquatic life and is the primary resource for all aquatic life care. The aquatics specialist helps the senior aquatics specialist in accommodating customers' aquatic life queries and needs.
Senior Aquatics Specialist: a senior aquatics specialist helps customers choose the supplies they need for their aquatic animals. He is an expert in aquatic life, aquatic care and maintenance, and aquatic supplies. The senior aquatics specialist makes sure that all aquatic life in the store are well cared for.
Guest Advisor: a guest advisor provides customers with the information they need. He knows all the company's products and services. He is also an expert in pet care and animal wellness and nutrition. The guest advisor informs customers regarding local community events and in-store promotions.
Pet Stylist: a pet stylist provides quick styling service to pets. He styles pets according to customers' specifications. He is knowledgeable about the company's policies and procedures such as OSE standards and GUEST+ model. The pet stylist prioritizes the safety of animals under his care.
Grooming Salon Leader: a grooming leader is responsible for attaining targeted goals of the salon. He oversees daily operations and coaches staff. He ensures that all pets in the salon are properly taken care of. The grooming salon leader makes sure that the salon is operating as efficiently as possible. 
Warehouse Worker: a warehouse worker maintains proper merchandise management in the warehouse. He packages merchandise for shipment and checks if the merchandise is labeled correctly. The warehouse worker also makes sure that merchandise is properly picked and safely transferred from one place to another.
Distribution Center Coordinator: a distribution center coordinator keeps the warehouse operations smooth. He interacts with warehouse workers and makes sure that all merchandise is processed efficiently. The distribution center coordinator evaluates and interprets the operating procedures applied in the distribution center.
Distribution Center Supervisor: a distribution center supervisor oversees the day-to-day operation of distribution center staff. He makes sure that merchandise is efficiently picked and is safe in the warehouse. He is also responsible for proper inventory control. The distribution center supervisor manages the distribution center and ensures efficient operation every day.
Petco Application 
Visit Petco's online career site to find and apply for available jobs. Enter your zip code to locate the available jobs near your place and a list of job postings will appear. Click on the position you want to apply.
You will be directed to another page that will show the job description and requirements. If you want to apply online, there is an "Apply Online" button at the bottom of the page.
After clicking the button, you will be guided through the application process. Follow the instructions until you are given an online application form. Fill out all the needed information.
No resume is needed when applying online. The necessary information will be submitted through the online application form. Once you are finished, submit it online with your e-signature. Wait for the company to call you for an interview.
Prepare for the interview by reading the latest news about the company. You can expect questions relating to having pets or experiences with animals. It is best to focus on the company's vision and values.
Things to Know About Petco
The company has a collaborative working environment. Employees can wear jeans during summer and they can bring their own pets at work. They are trained to take good care of the animals in the store.
With Petco's great values, Ethisphere Institute considers the company as one of the most ethical companies in the world. Comparably also labeled the company as among one of the large companies for women.
The company is known for its pet-friendly environment. Its stores and offices allow free interaction between humans and their pets. The company is also known for its dedication to help animals. In fact, it has its own animal foundation.
Through its foundation, the company continues to act on its social responsibility. It creates events and campaigns such as the Lifesaving Awards where the company paid tribute to the people who helped in providing food and shelter to animals.
Application Links
Company: https://www.petco.com/
Careers: https://careers.petco.com/
Application: N/A