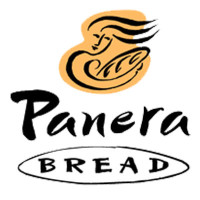 Panera Bread is a chain of bakery-café restaurants, serving several varieties of bread, cold sandwiches, hot paninis, salads, soups, pasta, specialty drinks, and other bakery items. The chain's motto is "Food as it should be."
Panera's story started with Ken Rosenthal. He founded St. Louis Bread and opened the first shop in Kirkwood, Missouri. In 1993, Au Bon Pain Co. purchased St. Louis Bread and rebranded it to Panera, a word that means "bread basket."
The company has more than 2,000 bakery-cafes and over 100,000 employees nationwide. Each transformation brought out significant business changes that led to the creation of this successful brand.
The company provides competitive pay across all roles, paid time off, comprehensive health package (including medical, dental, vision, and life insurance), meal discounts, and 401(k) with company match.
Employees choose to stay and grow with the company for their competitive pay rates, the prestige of being associated with the brand, and the numerous growth opportunities available for all members in all locations.
How old do you have to be to work at Panera Bread?
Applicants need to be 16 years old or above to be eligible for employment. There are positions that require applicants to be at least 18 years old to apply.
Panera Bread Careers
The company typically offers different bakery-café roles to interested applicants. However, there are also support functions outside bakery-café operations. Despite not being involved in production, people in these positions are just as crucial in ensuring the brand's success.
Bakers: Pan, proof, and bake all products following company standards. Applicants are required to have 1 to 2 years work experience as a baker. Bakers assist in managing food cost by ensuring proper order and wastage management. They also help in keeping the bakery clean and orderly. Applicants should be willing to work either morning or night shifts.
Certified Baker Trainers: Responsible for training all new bakers and ensure compliance with company policies and quality standards. Trainers are expected to maintain all product and policy documents (as well as manuals) up to date. They ensure that all changes are cascaded properly to everyone concerned.
Baker Training Specialists: Oversee bakers, certified baker trainers, baker trainees, and bakery associates. Specialists ensure that all bakers are trained up to standard and conduct regular quality assurance checks. They also make sure that training programs are properly executed and new bakery products are successfully rolled out.
Catering Coordinators: Coordinate all daily catering needs and ensure the safe and efficient delivery of food products. Coordinators are expected to act as a delivery driver when required. Applicants must have their own vehicles, have clean driving records, and have food or retail experience.
Shift Supervisor: Oversees overall shift operations, from assisting customers to supporting the entire bakery-café team. Supervisors monitor individual performance and provide guidance if needed. They ensure the team's compliance with all food sanitation and health standards. They are responsible for maintaining the effective implementation of all company rules and regulations.
Delivery Drivers: Mainly tasked to deliver baked goods to customers in a quick yet safe manner. Those interested to apply for this position must be 18 years old or above, have their own vehicles, and have related food service or retail work experience.
Line Cook: Prepares food items according to company-approved recipes, and is expected to function without compromising quality standards. Line cooks make sure that customer orders are processed with accuracy and efficiency. Cooks assist in maintaining the café's cleanliness and comply with food sanitation standards.
Cashier: Cashiers support the café's overall operations by performing all cash register functions and assisting customers in the checkout process. They ensure compliance to all cash handling procedures. They may also be tasked to check whether all pieces of equipment are safe, working properly, and well maintained.
Customer Care Specialist: Serves as the company's voice to the customers. Specialists communicate with customers either through phone, email, or chat. They handle customer inquiries, process orders, and provide support to all departments on matters regarding the loyalty program, catering, marketing, and application.
Field System Support Analyst: Assists in fixing all technology-related issues faced in the cafes as well as by those ordering online. Analysts mainly work on system integrations, process improvement, and other long-term solutions that help the company meet its financial goals via technological enhancements.
Panera Bread Application
There are two ways to apply for a job with the company. You can directly apply in any of its locations or check the openings through the website's career page. Job seekers though, are suggested to take the online route.
To apply online, applicants can visit the Careers page in the official company website. Choose from one of the many career tracks: restaurant associates, manufacturing and distribution, and corporate support. Details (including duties and qualifications) on open positions are provided.
When applying online, it's important to provide basic personal information, as well educational and employment history. Once registered, applicants have the option to get email job alerts and discover career opportunities in other related companies.
Applicants should highlight previous food service, retail, or any customer service work experience in their resumes. For applicants for supervisory or managerial roles, it's a must to highlight contributions that helped enhance customer experience or team productivity.
During interviews, make sure to be prompt. Dress appropriately and be respectful at all times. Arm yourself with basic information regarding the company, their products, and their services. Highlight all previous experience or activities related to the position desired.
Things To Know About Panera Bread 
Panera Bread is proud of two things – being a family and serving food as it should be. Due to its family-oriented approach, customers keep coming back and employees develop loyalty. Also, for the company, quality is always a priority.
The company publicly vowed to do away with artificial ingredients and to only serve "clean" food. They were able to successfully re-think their food preparation processes, review the ingredients used, and remove all artificial preservatives, sweeteners, and flavors.
Panera Bread is known for healthy food options in terms of caloric value, freshness, and sodium content. It is frequented by those seeking healthier alternatives to the usual fast-food fare.
The Panera Cares Community is a foundation designed to help address the worsening food insecurity or hunger issues in the United States. It aims to raise awareness to this issue while also being a catalyst for change in communities.
Application Links
Company: https://www.panerabread.com/en-us/home.html
Careers: https://jobs.panerabread.com/
Application: N/A