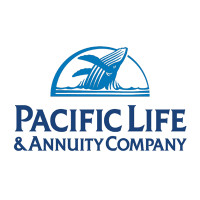 Pacific Life Insurance provides customers with a wide range of different insurance and investment products and services.  To find out the different career paths that are available and to see how to apply for Pacific Life online, follow the link at the bottom of the page to get started on your Pacific Life application.
The company was founded by Leland Stanford, also the eponymous founder of Stanford University.  It began in 1868 in Sacramento, California.  The headquarters are still in California, although now located in Newport Beach.  The present Chairman, President and CEO is James T. Morris, the 14th man to have held this position since the company began.
They have regional offices dealing with different products and services in locations in California and Nebraska.  There are selling agreements with 850 different firms so there are convenient locations across the US.  The services offered have diversified over the years.  You can contact Pacific Life not only for life insurance but also for annuities and mutual funds.  For businesses there are also pension and real estate services.
On their website they also offer a number of informational documents and useful tools to help individuals and businesses.  There are documents giving advice on managing estates and inheritance as well as calculators for estate tax, insurance and preserving your legacy.  If those don't help, you can also use their website to find a suitable advisor.
Pacific Life Careers
There are nine areas to Pacific Life jobs that you can apply online for: Actuarial, Customer Service and Operations, Finance and Accounting, Human Resources, Information Technology, Legal and Compliance, Marketing and Communications, Real Estate and Investments and Sales.  For students they also offer dedicated entry-level graduate job opportunities and internships.
To send in a direct application for many of these jobs you will need to have a degree in a relevant subject.  For some careers you will also need specific qualifications or be willing to complete them alongside your work.  You may need to study for FSA or CPA qualifications to set yourself apart from other candidates.
How old do you have to be to work at Pacific Life?  You must be at least 18 years old or over to apply for jobs at Pacific Life.
Pacific Life careers provide their employees with a number of benefits to working there.  They run wellness programs to look out for your health and wellbeing.  In addition to that there are also financial benefits including 401(k) retirement plans, company retirement contributions as well as other insurance options.  Employees are also given access to many discount programs.
The hours of operation will vary between the different locations so you will need to check your exact job description for your individual working hours.
Job Descriptions & Salaries
Customer Service Representative – You will need good interpersonal skills in this job to be able to interact with customers and help them with enquiries about products and services offered by the company.  You will also need some basic computer and math skills.  The salary range can be between $30-40k a year.
Business Analyst – A Business Analyst must be able to work independently on a variety of different projects as and when they are assigned.  You will need to analyze and organize data and prepare it for presentation to managers and business partners.  You will need excellent computer skills for this job.  The salary can be up to $57k/year.
Investment Accountant – The main responsibilities for Investment Accountants is to provide sound and well-researched investment advice to clients as well as periodic reporting to managers and their constituents. You will need a bachelor's degree and at least two year's experience to apply for this job.  The salary starts at around $47k/year.
Systems Analyst – There are positions available for Systems Analysts in different departments across the various locations.  You will need to be able to test software and ensure that it is fit for purpose as well as analyze and develop the systems to fit into business objectives.  The typical salary for this position is around $58k/year.
Pacific Life Interview Questions
Give yourself an edge over other candidates by practicing some typical interview questions after you submit your Pacific Life application.
Why do you want to work here?  You will probably be asked this no matter which of the Pacific Life jobs you apply for so make sure you have an answer worked out before you go.
How has your academic experience prepared you for this career?  Try to pick relevant things from your school or college courses that have helped to prepare you for the experience and skills required on the exact job description.
What is your experience with computers?  Tell the hiring manager about the specific programs that you are familiar with as well as programming languages and any projects you have worked on if you have experience in this area.
What is your greatest strength?  When you answer this question you need to make sure that you choose a quality that is applicable to the job you are applying for.  You should always use every opportunity you can to sell yourself.
Tell me about a project you were involved in at your last place of employment.  Give details about what your role was in the project and how you worked successfully to achieve the objectives that were set out.
Advice For Application Process
You can search Pacific Life jobs online to browse the various job opportunities available.  Select a role and read the description carefully to ensure that you meet the requirements before sending in any applications.  On the careers section of their website you can find advice and information on applying in this industry.
There isn't an option to download a printable application for Pacific Life.  It is not advisable to request a free application form at one of their local offices as the online application is the only way to browse all jobs and submit a Pacific Life job application online.  You can also find positions advertised on their Facebook page.
If you pass the initial stages you may be asked to come for one or more interviews, some of which may be conducted over the phone or Skype.  The application process is a bit different depending on exactly which position you're applying for.  It's a good idea to have a copy of your resume at every interview.
You should always turn up looking professional at any interview; it will be necessary to wear a full business suit when you go.  Also remember to smile and maintain eye contact with the person interviewing you and answer their questions in complete sentences.  Most of their questions will be behavioral.
Also See:
Kaiser Permanente: See our guide for careers at Kaiser Permanente.
State Farm: Use the State Farm job application to apply here.
Lifeway: Visit the job application for Lifeway to apply today.
Staples: For employment at Staples visit the application page.
Follett: See our resource page for more information on Follett careers.
Company Links
http://www.pacificlife.com/career_center/overview.html
http://www.pacificlife.com/about_pacific_life/overview/overview.html