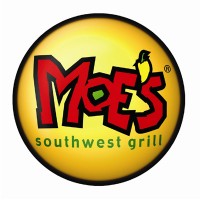 Georgia's Moe's Southwest Grill has a reputation as a fast-casual restaurant chain headquartered in Atlanta. They specialize in Mexican foods such as tacos, burritos, nachos, quesadillas, stacks, salsas, and burrito bowls.
In 2000, the chain was founded by Raving Brands in Atlanta. "Moe" stands for Musicians, Outlaws, and Entertainers – a theme that led to the rockstar feel and music-related artworks in their restaurants.
Moe's has over 600 franchise locations in more than 40 states in America. They also have franchise partners in Turkey, Russia, Costa Rica, and Jamaica – with the Turkish franchise being the first international location.
Qualified employees receive generous wage and benefits packages that include eye care plans, dental and medical insurance, and flexible spending accounts. They may also be entitled to sick and vacation leave credits, and short-term and long-term disability benefits.
The work environment in their restaurants is appealing to people as it supports and encourages collaboration, innovation, and fun. Everyday restaurant operations can be fast-paced but Moe's knows just how to rock it out.
How old do you have to be to work at Moe's Southwest Grill?
Moe's Southwest Grill entry-level job positions require applicants to be at least 16 years old. The restaurant is always on the look-out for passionate, detail-oriented, initiative, and outgoing team members or "roadies" as they put it.
Careers at Moe's Southwest Grill
Moe's respects, appreciates, and cares for its employees. For entry-level applicants looking for part-time employment, this can be an ideal place to start. More experienced and qualified candidates can seek managerial roles with higher salary options and feature full-time hours.
Crew Member: Crew members are responsible for delivering outstanding customer service to guests. They greet customers with positive energy and enthusiasm and interact with them in an upbeat and pleasant manner. They maintain a neat appearance and a polite demeanor. These employees must have good communication, interpersonal, and multitasking skills. They have to be punctual, hardworking, reliable, and honest.
Counter Attendant: A counter attendant rings up orders, explains menu items to diners, and processes payments. Since he works at the frontline, he must be pleasant and set a welcoming atmosphere. He is also responsible for assembling trays and handing meals to customers. He must have a good knowledge of what the company's products and promotions are.
Prep and Line Cook: Cooks prepare meals according to the specifications of the menu. They maintain the cleanliness and sanitation of workstations and cooking equipment. Cooks must know how to handle knives and cooking utensils as well as stoves and hot grills. They assure food quality by checking the freshness of their ingredients and monitoring food temperature.
Dishwasher: A dishwasher collects and washes used dishes, plates, utensils, food preparation tools and other kitchen equipment by hand or using a mechanical dishwasher. He stacks and stashes the washed items accordingly. He maintains the cleanliness and orderliness of kitchen work areas and may be tasked to conduct general restaurant cleaning as directed.
Delivery Driver: A delivery driver obtains delivery information and confirmations from customers, delivers the orders on assigned routes in a timely manner, and unloads the goods per the customers' specifications. This employee also conducts regular maintenance and inspections of his delivery vehicle to ensure safety.
Host/Hostess: A host or hostess cheerfully greets guests, assists them in finding a table, and provides them with a menu and silverware. He should be mindful of efficient table rotation and of which tables are available for new customers. Duties may also include answering the phone and taking reservations and take-out orders.
Catering Manager: A catering manager plans, administers, and supervises the restaurant's catering services and operations, ensuring that customer expectations, safety and hygiene standards, and financial targets are met. This manager must have the ability to work closely and professionally with clients to make sure that the event is successful.
Shift Leader: A shift leader supervises the restaurant staff through their day-to-day duties, interacts with customers to ensure that they have a satisfactory dining experience, and directs other employees to make sure that they deliver excellent customer service. A shift leader reports directly to the restaurant manager or assistant manager, whoever is present.
Assistant Manager: An assistant restaurant manager supervises the overall restaurant operations in the absence of the general manager. This manager prepares schedules, handles inventory efficiently, and trains and instructs the staff. He also maintains administrative and financial records, ensures compliance with proper hygiene and sanitation standards, and coordinates with the staff to meet sales targets and ensure customer satisfaction.
Restaurant Manager: A restaurant manager organizes and supervises shifts. He coordinates and manages the daily operations of the restaurant. He ensures compliance with safety and sanitation regulations. He also has to diligently record and report expenses and revenues. To market his branch, he should also cook up restaurant events and do word of mouth promotions, among others.
Moe's Southwest Grill Application
Interested applicants can view all available jobs and requirements by visiting Moe's career site. However, keep in mind that the site posts positions at both franchised locations and corporate locations. Salary and benefit programs may vary.
Job hopefuls may start the online application process by filling in the required details such as personal information, contact information, and preferred position and schedule. Other information like educational background, employment history, and character references will also be required.
When filling out the online forms, applicants must make sure to input accurate, true, and up-to-date information. Applicants with impressive backgrounds will have better chances of being contacted by the hiring managers at Moe's.
Since it is a restaurant business, applicants with knowledge or experience in the food and beverage industry is preferred. It would be good to include these details in your resume and application form.
In the hiring process communication skills will be assessed and applicants may be asked to answer questionnaires about menu items. This is why applicants should do research on the food industry and the restaurant itself.
Things to Know about Moe's Southwest Grill
Moe's cultivates a fun and energetic brand culture that always strives for high level of excellence. Employees get to be themselves in the workplace and are given many opportunities to achieve their individual goals.
In the 2016 Harris Poll survey, Moe's Southwest Grill was hailed as the Fast-Casual Mexican Restaurant of the Year. The restuarant beat the former title-holder, Chipotle Mexican Grill.
The chain is known for the quirky food names in its menu. These names include: Art Vandalay, Funk Meister, Homewrecker, Close Talker, El Guapo's Infamous Salsa, Who is Kaiser Salsa, Wrong Doug, and Joey Bag o' Donuts.
Moe's got these names from popular culture. Some of these came from the Seinfeld series, the Three Amigos movie, and The Hangover movie. This is in line with Moe's belief in keeping everything fun, unique, and creative.
Application Links
Company: https://www.moes.com/
Careers: https://www.moes.com/careers
Application: https://www.jobapplicationform365.com/wp-content/uploads/2014/10/Moe%E2%80%99s-Southwest-Grill-application.pdf