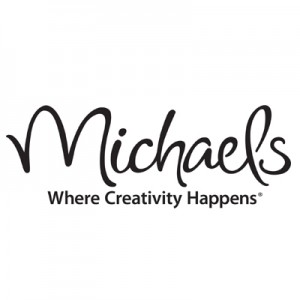 Michaels is the largest retailer of art and crafts in North America. It is the go-to source for DIY enthusiasts, artists, teachers and parents who want to encourage creativity at home.
In 1973, Michael J. Dupey opened the first store in Dallas, Texas, which quickly grew in popularity.  By 1984, the company was operating 26 outlets in the United States. Two years after breaking into the Canadian market in 1993, it hit $1B in sales. In 2001, Michaels became a publicly traded company in the New York Stock Exchange.
Since its inception, the company has opened over 1,300 stores in the United States and Canada. It has successfully branched out to the manufacturing of frames through its subsidiary, Artistree. The company also owns wholesaler of arts, crafts and gifts, Darice.
The business retains talent by offering an attractive compensation package in addition to a fun and positive work environment. Comprehensive health benefits and 401(k) plan are provided for full-time employees. The perks also include generous store discounts and tuition reimbursements.
Although customer traffic is heavier during certain seasons like Christmas, Michaels is generally a relaxed workplace thanks to the culture of fun and creativity the brand is been known for.
How old do you have to be to work at Michaels?
Aspirants have to be at least 18 years old to be considered for a full-time or part-time position in the retail stores and corporate offices.
Michaels Careers
Art is the company's business so it is an ideal employer for the highly imaginative. The company is looking for applicants who are not only inclined towards art, but also those who possess the same values that have enabled the business to thrive: integrity, frugality and simplicity.
Certified Art Framer: The company accepts Bronze Level Certified Art Framers with over 90 days of work experience. They are in charge of Custom or Ready-Made Framing under the supervision of the Framing Manager. The position also involves receiving orders and producing them based on the standardized company work flow.
Manager, Art Framing: Art Framing Managers are responsible for the operational and financial performance of the framing department. The job includes training and supervising art framers, overseeing the Work Flow Production System, and leading the team in creating an exceptional customer experience. They have the authority to carry the perimeter and POS management key.
Replenishment Manager:  This is a two-pronged role which ensures that the stores are sufficiently stocked and that the presentations of the items for sale are up to standard. Replenishment Managers see that valued customers leave with what they came for displayed and packaged in an appealing manner. They are also responsible for setting the planogram to maximize sales.
Customer Experience Manager- Operations.  The Customer Experience Manager – Operations performs administrative functions such as maintaining financial records, executing price changes and supervising the work of a part-time Support Specialists. They are given Manager on Duty responsibilities and are entrusted with the perimeter and POS keys.
Customer Experience Manager-Events: The main focus of the role is to engage the customers through activities and in-store experiences. Customer Experience Manager for Events create programs that entertain, add value and make the brand memorable for each customer.
District Manager:  District Managers review sales and operations reports on the District level. They are expected to engage store level management in a positive and supportive manner and do visits to the stores to help address challenges and issues. They should be adept at problem solving, decision making and communication.
Replenishment Associate: Replenishment associates help to make sure that the stores are sufficiently stocked. The role involves receiving, transferring and tracking the items for sale. They are also involved in Merchandise presentation following the directions of the Replenishment Manager.
Cashier/ Sales Associate: Sales Associates operate the cash register in a manner that secures the company bottom-line without compromising customer service goals. Sales Associates are entrusted with assets such as merchandise, cash and checks. They are also expected to undertake marketing initiatives like collecting emails or handing out brochures during their engagement with customers.
Floral Designer: Floral designers conceptualize and produce, for the store or for its customers, beautiful and unique floral designs. It is expected that their creative vision would generate sales and inspire walk-in customers to make arrangements of their own.  Floral designers must be accommodating to clients so great interpersonal skills are necessary for the role.
Support Specialist: Support Specialists deliver exceptional customer experience through customer engagement at the sales floor. To perform the role, they must know the products very well and be conversant in Arts and Crafts. They are also expected to be attentive to store conditions like merchandising presentation and stock levels.
Michaels Application
Candidates should register at the company website to jumpstart the application process. This is a ten-minute process, which will be followed by a quick assessment before all submissions are turned over to the recruitment team.
Although online registration is required to be considered for a full-time or part-time position, follow-ups on the status of applications have to be made with the hiring manager at the store level.
Candidates will be made to provide information on their social security number, educational attainment, work experience and basic personal information including age, address, email and contact number.
Michaels is looking for individuals who are passionate about arts and crafts, and who believe in the value of creative making. Prior experience in design and related fields and an inclination towards art must be highlighted in the  CV.
Many roles require employees to work through odd hours like early mornings. Store traffic can also be crazy heavy during season peaks so a display of excellent work ethic can help any candidate stand out during the interview.
Things to Know About Michaels
Cultivating fresh ideas has been crucial to success of this specialty retailer. As such, it maintains a supportive and positive work environment that encourages work-life balance and is conducive to arts and crafts design and production.
This Fortune 500 company is at the top of its game reporting a 1.1% sales increase in 2017. This is partly thanks to successful campaigns like its partnership with Martha Stewart to produce and exclusively distribute Martha Stewart Crafts.
The brand is becoming increasingly known for innovative screen-free gifts and hobbies. It encourages kids to spend more of their time doing pottery, mixing their own perfume, coloring or making DIY cards and decors.
Charitable projects are focused on kids with illnesses and team members who are in dire need of assistance. Its partnership with Starlight Children's Foundation gives joy and hope to brave but hospitalized children while Michael Cares extends aid to employees under crisis.
Application Links
Company: https://www.michaels.com
Careers: https://www.michaels.com/hr-join.html
Application: N/A