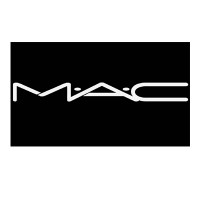 MAC Cosmetics is a cosmetics manufacturer established in Toronto, Canada. MAC stands for Make-up Art Cosmetics, and is a well-known international makeup brand. Since 1998, it has been under Estee Lauder Companies.
When Frank Toskan was still working as a makeup artist and photographer, he realized the limited textures and colors of makeup in the '80s. Toskan's vision back then was to create a cosmetics line that would be useful in his profession (i.e. more colors to suit the trends).
Throughout the years, the company has established itself as an authority in the beauty industry. Its makeup line was later credited and featured in glossies, until the CEO ventured to establish a counter in a department store.
The cosmetics line became so popular that it needed more people to manage and help in its stores. In return, the company rewarded employees with a 401(k) retirement plan; paid holidays, vacation, and sick leave; and product discounts.
One of the commendable things about the company is the wonderful relationship between the management and the staff. The management is also generous with their training materials; they offer whatever opportunities there are for learning and development.
How old do you have to be to work at MAC Cosmetics?
Interested applicants should be at least 18 years old. They should also possess the requirements for each job position, such as a high school diploma or training certifications.
MAC Cosmetics Careers
The company is a leading makeup line in the beauty industry. Bright, energetic, and dedicated individuals are welcome to represent the company. Check out the available jobs below:
Cosmetic Beauty Sales
Candidates for the Cosmetic Beauty Sales department must be trendsetters who are determined to succeed. A remarkable passion for beauty is required as well. As part of the team, the sales associate shall interact with people, especially customers, and promote the products. He shall also work in a highly competitive and results-driven environment. He must be able to demonstrate knowledge of the makeup line and communicate effectively to anyone.
Store Manager
The Store Manager must have 2 years of customer service, management, and retail experience. The ideal store leader is passionate about creating a change in the beauty industry. He leads by example, exhibiting the desire to learn and perform his duties satisfactorily. He monitors the performance of the staff and coaches them on how to drive sales, entertain customers, and promote products.
Beauty Sales Manager
The Beauty Sales Manager is in charge of the recruitment, selection and retention, and training of new hires. Because he manages the stores or beauty counters, he must likewise create and execute business plans for them, set total counter sales goals, and execute merchandising guidelines.
Makeup Artist
The company needs a skilled makeup artist (MUA) who will help create impact during in-store events and ensure the brand achieves its goals and advertising standards. Although amateur MUAs are welcome, qualifications in makeup artistry are preferred. MUAs must also be able to work in a fast-paced and competitive environment, while demonstrating high standards in technical and creative expertise.
Consumer Marketing Director
The Director for Consumer Marketing is tasked to develop the brand's digital strategy for acquiring and retaining customers. He shall coordinate with the Communications team as regards digital and media marketing plans. To determine target insights, he must analyze consumer statistics and sales results.
Distribution Center Specialist
The main responsibilities of the Distribution Center Specialist are: enabling agile logistics and executing efficient solutions in supply chains; targeting and achieving productivity goals; reducing lead time in the inbound and outbound departments; and coordinating with the strategy planning team on labor productivity and cost management.
Retail Operations Manager
The Retail Operations Manager shall ensure consumer growth and drive sales. He shall carefully plan and execute promotions to boost productivity and build a strong relationship with customers. For him, the brand is the top priority. Thus, he sees to it the Retail and Sales team achieve their goals and create brand awareness, as prescribed in the existing guidelines.
Senior Manager – Design Center
The Senior Manager is responsible for supervising the overall operations of the Store Design department. This includes integrating needs, relevance, international guidelines, and budget constraints. At regular intervals, he conducts post-inspection for distribution types and product designs. He also recommends design improvements and budget allocations for new designs.
Senior Retail Manager for Travel Retail
The chosen applicant shall be stationed in the Netherlands, as the job requires him to travel to UK and the rest of Europe. As Retail Manager, he shall develop retail sales at MAC stores and counters in airports. This job likewise includes training and coaching managers and MUAs. He shall recruit and motivate employees, and teach them strategies to protect the brand while they grow its sales.
Trainer
The trainer shall be assigned to South Korea, and facilitate the training of all internal employees. The modules include product information, customer service, basic training, creative workshops, and MAC updates. One of his tasks is to organize a quarterly schedule for the meetings and training-workshops.
MAC Cosmetics Application
Click the Apply Now button at the specific job page at the Estee Lauder Company careers page (which provides all the job vacancies in all the brands under its management).
You could apply online and encode your details, such as personal information, educational background, and previous job experience. You could also ask for a printed application form from any MAC store.
Another option is to apply through third party job sites. At any rate, you will be asked to attach your resume to your online application.
It would be best to keep your resume and cover letter neat and professional looking at all times. Highlight only the relevant details, such as the skills and qualifications required in the job you're applying for.
You might receive feedback from the HR department one to two weeks after submitting your application. Dress appropriately if you're called for an interview, and don't forget to learn the background of the company.
Things to Know about MAC Cosmetics
Working for MAC Cosmetics requires that you believe in their mission and vision. It's important that you share their passion for beauty, and you dress impeccably. Prepare to work for a fun, upbeat, and competitive environment.
At present, the makeup brand is focusing on its red shades, as homage to the ubiquitous and always-classy crimson tint. Last year, the company also released its mini-lipsticks for just $10. That's great quality and great value combined!
Women easily go gaga over MAC lipsticks. From rosy-brown hues to lipstick giveaways, there is no stopping the brand from launching more products that would sweep the global market off its feet.
As much as possible, the company manufactures cruelty-free products, which means the cosmetics are not tested on animals. The company also continually improves its makeup line to do away with harsh chemicals such as paraben and dimethicone.
Application Links
Company: https://m.maccosmetics.com
Careers: https://m.maccosmetics.com/employment
Application: N/A