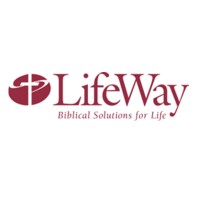 Lifeway provides Christian resources like bibles, bible studies, events, research, church supplies, church music, services, and digital services. They also publish the Christian Standard Bible translation and other books.
The company was founded in 1891 where it had its first location in Nashville, Tennessee. Today, their ministries have reached the whole world through the distribution of Christian products that are being used by people in 160 countries.
They have more than 170 stores spread all across the country. From small beginnings Lifeway has grown into a worldwide ministry and has helped a lot of people. The company is a non-profit organization.
The company is listed in Forbes 2017 as one of America's best mid-size employers. More than the salary and benefits they offer is the opportunity to serve other people and the Christian community.
The employees are inspired by the company's mission and are passionate on what they do. They have built a culture around values and live them daily by supporting each member while honoring the Lord.
How old do you have to be to work at LifeWay?
The minimum age required to be employed at the company is 16 years old. There are positions, though, that may require older candidates because of the accompanied responsibilities which need maturity.
LifeWay Careers
There are various job openings in different areas of the company that potential candidates can apply for. These areas include retail, information technology, distribution, office work, and even internship.
Merchandising Support Specialist: The Merchandising Support Specialist executes special and custom orders that call for manual support. The position also requires managing and executing purchase order entries for store and major corporate events. Those with 1-2 years of experience in vendor management and customer service are preferred.
Production Designer: The Production Designer designs book covers, gifts, book interiors, apparel, and marketing pieces. Other tasks include maintaining file organization on the file servers, proofs print for design and color issues, and staying current and updated on the techniques in design.
Front Desk Clerk: The Front Desk Clerk registers the guest, adjusts room assignments, performs billing functions, manages room availability, processes payments and refunds, coordinates with guests in resolving issues, prepares conference areas, and processes checkout of the guests and the billing information.
General Associate (Part Time): The General Associate should have the desire to serve others and minister, have an engaging personality, possesses Christian products knowledge, familiarity with point of sale systems. The position calls for completing inventory, creating store displays, and other duties that can be assigned.
Customer Service Representative: The Customer Service Representative acts as the first interaction between the company and the customers, answers inquiries, assesses refunds and cancellations, sells and promote resources, fixes customer issues, and ensures that payments and orders are properly accounted for.
Software Engineer: The Software Engineer is responsible for designing, developing, testing, and implementing software solutions; maintaining and enhancing the system; troubleshooting and resolving technical problems, developing; improving relationships with customers, peers and other departments; collaborating with external and internal departments in accomplishing projects and tasks.
Senior Security Engineer: The Senior Security Engineer's responsibilities include working with security leadership in establishing policies and protocols; designing, building, implementing, and administering security systems; performing vulnerability scans and remediations; investigating and responding to security issues; and keeping up with the evolution of security threats.
Lead Steward: The Lead Steward's responsibilities include leading food service activities of team members, coordinating area cleanliness and regular ware-washing activities, training new crew team members, reporting manager and coworker feedback regarding particular needs, monitoring and maintaining the wares inventory, and managing the cleanliness of kitchen operations.
Graphics Designer: The Graphics Designer works with other members and teams in creating and designing art solutions, collaborates with illustrators and designers in projects, manages the budget and timeline for the projects being handled, participates in problem solving and production planning, and ensures that skills are updated.
Sales Associate: The Sales Associate is responsible for providing excellent customer service through promotions and sales, daily development and coaching of store members, assisting in point of sale procedures, performing inventory tasks like product pricing and product stocking, and assisting with promotional resets and visual merchandising.
LifeWay Application
Potential candidates can seek employment through their career page in their website. There are different job categories depending on the applicant's expertise and experience. Areas include information technology, retail sales, management, and others.
Online application is available through the careers page and is the preferred application method. The applicant must first register on the careers page using a valid email address.
Applicants are advised to prepare a soft copy of their resumes for uploading when they register. The usual personal information should also be provided during the registration.
When accomplishing the resume, applicants are advised to write a comprehensive one that includes all the necessary personal data like educational attainment and work experiences related to the position being applied for.
Once shortlisted for a personal interview with the human resources department the applicant should come on or before the scheduled time to avoid delays. The candidate should also come in business attire.
Facts About LifeWay
Employees of the company live out the core values which include being trustworthy, collaborative, innovative, comprehensive, and transformational. This is the company's Biblical solutions for life and is the key for keeping the employee culture preserved through the years.
The CEO of LifeWay, Thom Rainer recently held seminars on selected stores. The topic is called The New Normal for Reaching Your Community: Five Things You Must Know and Do. The company also recently provided security trainings for churches.
LifeWay is known all across the country for distributing quality Christian products. They also have distributions that reach more than 160 countries. They also minister and publish Christian books and hold seminars on various topics.
The company is also known for giving back to the community. One recent program was bringing 'Living Water' to Florida. They also promote adoption and foster care in churches. Other social activities include feeding programs and distributing free Bibles.
Application Links
Company: https://www.lifeway.com/
Careers: https://www.lifeway.com/en/about/careers
Application: N/A