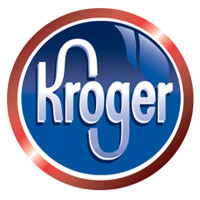 The Kroger Company is a supermarket chain that operates in the United States. Their primary business are food stores, which bring in over 90% of sales. Convenience and jewelry stores, and manufacturing facilities, account for the rest of their sales.
The company was founded in 1883 by Barney Kroger, the son of a merchant. He invested his life savings – a total of $372 – to start a simple grocery store in downtown Cincinnati.
As of November 2017, they operate almost 2,800 grocery retail stores in multiple states. They also run nearly 800 convenience stores, 300 jewelry stores, and an estimated 2,300 pharmacies with the help of over 440,000 employees.
Their employees benefit from product discounts, medical plans, and retirement options. The company also provides discounted gym memberships and even fitness tracking devices. They also offer tuition assistance and college scholarships, among many other benefits.
A certain job-search website has garnered nearly 20,000 reviews from Kroger employees. The results show that most of them have had a positive and satisfactory experience with the company, with more than half claiming that they would recommend working there.
How old do you have to be to work at Kroger?
The minimum age required to work at Kroger is 14 – that is, if you have a work permit. It is important to note, however, that this may change depending on the position and nature of work.
Kroger Careers
The company has a wide variety of jobs for people from all walks of life. No matter your age, educational background, or work experience, it is highly possible that the company has a position for you. Here are ten of the hundreds of jobs that they offer.
Machine Operator: A machine operator is expected to safely and effectively operate any assigned machine and all the equipment that comes with it. They should be able to ensure the safety of the products and see to it that all paperwork associated with it is completed on time.
Mechanic: A mechanic is in charge of all forms of machinery, physical structures, and pipe and electrical systems within a plant. This includes installation, repair, maintenance, inspection and testing. They are expected to contribute to the maintenance and overall improvement of the plant.
Grocery Clerk: A grocery clerk is responsible for providing top-notch customer service in order to ensure the customer's return. They should treat customers in a respectful and accommodating manner, and be able to answer relevant questions and cater to requests. They should also unload items from delivery trucks, manually attach price labels, and sort products into the right shelves.
Fleet Services Driver: A fleet services driver should be able to deliver goods to customers while following the established standard operating procedure. They should know how to safely drive a motor vehicle. Additionally, they are expected to load and unload products, complete all necessary paperwork, and collect payment from customers.
Plant Services/Sanitation (Housekeeper): A housekeeper is expected to remove trash from different areas, both inside and outside the plant, in a clean and timely manner. They should be able to know how to operate all machinery and equipment associated with proper trash removal processes. Overall, they should contribute to efforts in maintaining the cleanliness and orderliness of a plant.
Receiving Clerk: A receiving clerk is responsible for validating and keeping records of inbound shipments of products. They are expected to match the products to the orders, examine the shipments, communicate with the shipper to fix mistakes, operate a lift truck, and input a freight bill into a computer.
Restaurant Team Member: A restaurant team member should be able to provide exceptional customer service and assist the management with all aspects of running a restaurant. They should know and practice the customer 1st policy, be knowledgeable about the food that the restaurant offers, properly use and monitor kitchen equipment, and maintain the high quality of food.
Jewelry Sales Associate: A jewelry sales associate must engage with a customer in an approachable and helpful manner. They should recognize the needs and wants of the customers to increase the appeal of the products. Additionally, they are expected to offer knowledge about the products and the store's benefits, advise customers on quality and value of jewelry, and perform administration tasks when needed.
Barista Member: A barista member must be able to provide excellent customer service by doing the following: practicing the customer 1st policy, having knowledge about the products, making beverages according to the recipes and standards of the company, and checking ingredients regularly to ensure freshness. They are also expected to collaborate well with fellow employees to ensure a pleasant experience for all.
Meat Cutter: A meat cutter is responsible for cutting meat according to the customers' requests, while properly using the corresponding equipment and machinery. They should also be accommodating to customers, have knowledge of the products sold, and ensure the freshness of all merchandise.
Kroger Application
You may apply for a job at this company through their website, or through the computer kiosks that are set up in every Kroger store.
You may also apply for a job online and in the comfort of your own home. However, the computer kiosks are made available for those of you who might not have access to a stable internet connection.
Before completing your application form, make sure that you have thoroughly read the job requirements and qualifications. Also, be sure to input the right information and double check everything before submitting.
When the need for a resume arises, make sure you have one that is factual and straight to the point. Include necessary personal information, like name, contacts, and age. You must also include your educational background and relevant work experiences.
If you are lucky enough to get an interview, keep in mind that your interviewer is looking for reasons to hire you – so, do your best to leave a good impression. However, be careful not to overdo this, because no one likes arrogance.
Things to Know About Kroger
Founder Barney Kroger established the company with the mindset that he should sell products that he would also buy for himself. Since they have always stuck with this, they have come to make honesty, integrity, respect, diversity, safety, and inclusion priorities.
This company is all about expansion and innovation. They are constantly opening branches (they recently opened their 1,000th ClickList store), and introducing new products that are catered to their customers' needs and wants, like the Prep+Pared Meal Kits.
Kroger is becoming more and more known for their plan to end hunger in communities and eliminate waste in their company by 2025. They plan to do this by donating more nutritious foods and partnering with organizations like Feeding America.
This company is also highly supportive of veterans and service members. They have partnered up with the United Service Organizations to help the veterans' and service members' families and ensure that they are employed once they are no longer active.
Application Links
Company: www.thekrogerco.com
Careers: https://jobs.kroger.com
Application: N/A