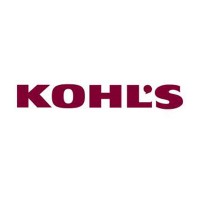 Kohl's is a department store that offers a wide range of products, from clothing to footwear to various types of accessories. This is one of US' largest department store chains.
Kohl's started in 1962 in Brookfield, Wisconsin by Maxwell Kohl. This was the founder who built Kohl's Food Stores into Milwaukee's largest supermarket chain. In the 2000's the chain has set up stores in 49 states.
As of the third quarter of 2016, the company has 1,155 locations with 138,000 employees. Most of the stores are primarily in the Mid-Atlantic and Midwest regions.
Employee benefits are unique. The company allows its employees to design their personal benefits to cater to the important aspects of the individual's total well-being. All they need to is to enrol and get started.
Employees enjoy working at the store's dynamic environment. They get to interact with all types of people, helping them with their needs. The company rewards them with good salaries, opportunities and benefits, such as disability assistance.
How old do you have to be to work at Kohl's?
Age requirement depends on the job position one is applying for. Some of the entry-level positions require at least 18 years of age. Some may require at least 21 years old.
Kohl's Careers
The stores are dynamic places to work in. There are many career paths one can choose from to learn and further develop skills. Career possibilities in the company include retail (store positions), logistics and management. All these come with nice salaries and benefits.
Part-Time (Early morning) Freight-Associate: The core responsibility of this position is proper and careful unloading, processing and stocking all incoming freight. All freight is handled, from stockroom areas to sales floor. Receipts of supplies and fixtures are processed and prepared, too. Other duties include assisting with incoming/outgoing transfers and returns, as well as replenishing merchandise on the sales floor.
Part-Time Shoes Sales Specialist: The Shoe Specialist greets customers and offer assistance as needed. Duties and responsibilities must be delivered in accordance to the company standards for department merchandising and operational functions. This position is expected to serve as the shoe department's expert on specific merchandise, procedures and services.
Part-time Jewellery Consultant: This position requires a good knowledge on jewellery. This Consultant will be helping customers find the right jewellery for various occasions. There is a direct interaction with the customer that must be done in a courteous, professional, helpful attitude, with good knowledge about the merchandise. Other duties include helping with Service Desk calls and POS backup calls.
Full-Time Beauty Advisor: The Beauty Advisor builds and strengthens customer loyalty by looking for the right solutions based on customer needs. Performing these functions require a positive, friendly, helpful and engaging attitude, with passion for beauty and customer service. This will need a good knowledge on a wide range of beauty products.
Part-Time Apparel (MJM) Supervisor: This position ensures the delivery of satisfactory customer assistance. The supervisor also greets and offers assistance, as needed, to all customers. Department operational and merchandising functions must checked and in accordance to company standards. Other duties include directing the workflow to orients and sales associates. New Sales Associates are trained by this department officer.
Full-Time Operations Area Supervisor: This job supervises the Ad and Freight Set Teams of the store in enforcing the company's standards in the 5 basic areas, namely, replenishment, sizing, signing, clean store and clearance. Returns to vendors (if any) and transfers of freight to other store locations are handled and managed by this position as well.
Store Management Trainee: This entry level management position undergoes a 12-week intensive, structured training program in preparation for Assistant Store Manager Position. After the training, trainees will be assigned to different stores near their metro. Hence, all trainees must be willing to be relocated after the training program.
Loss Prevention Guard: Safety of associates and protection of the building are all under the care of the loss prevention guard. Facilities, staff and even the parking lot are all under this position's watchful eye. Front desk duties, answering calls and dealing courteously with visitors are also part of this important entry-level position.
Full-Time Loss Prevention Supervisor: This is a key position for developing and implementing store awareness programs. This position is responsible for addressing safety, inventory, theft and operational controls. Product protection strategies, deterrence programs and awareness are administered as well. Stores are also inspected to ensure compliance with the company's procedures and policies.
Part-Time Distribution Center Associate: This Associate works on shifts, with required availability on Fridays and Mondays. The Associate is responsible for the merchandise. Preparation, processing and movement of the merchandise must be according to established company guidelines to meet location standards. Duties include packing, picking, order consolidation, re-warehousing, receiving, shipping, replenishment and inventorying.
Kohl's Application
Application is via the company's website. Go to the Careers page and browse through the jobs. For targeted job searches, type the area interested in the appropriate field. Example is "Seasonal Associate".
Online application is most preferred. The submitted resume and application forms are sent to the store that posted that particular job. The store will then contact the applicant to schedule an interview.
In filling out the application form, take note of the fields with a red asterisk (*). These are the required fields and must contain accurate information.
A resume will also be asked. Submit one that contains brief but vital information about skills that can be applied for the job. Be truthful with all information.
For the interview, look and act professionally. Dress appropriate. Remember, this company is known for its excellent line of clothes and accessories. Associates must reflect that quality with the way they dress, move and speak.
Things to know about Kohl's
The company is known for putting values in the lives of their customers. It is not all about retail, sales and profits. Their purpose is to empower and inspire families and individuals and help them lead fulfilled lives.
The company is often in the news for its innovative drives. It has many technological innovations that make shopping easier and more rewarding. Customers have a digital shopping experience with Your Price, Kohl's Pay, price verifier and similar innovations.
The company is among the leaders in the industry. It gives back to the community in many ways. Example is the Kohl's Cares program. This encompasses donations to kids, partnering with hospitals, engaging in environmental initiatives and a volunteer program.
Customers can help out, too. The stores offer a "Shop for Kids" program where customers can buy stuff and these are then donated to charitable partners. The stores also have the Kohl's Cares Merchandise for charity.
Application Links
Company:  https://www.kohls.com/
Careers: https://sjobs.brassring.com/TGnewUI/Search/Home/Home?partnerid=25615&siteid=5302#home
Application: https://sjobs.brassring.com/TGnewUI/Search/home/HomeWithPreLoad?partnerid=25615&siteid=5302&PageType=JobDetails&jobid=1180981#jobDetails=1180981_5302