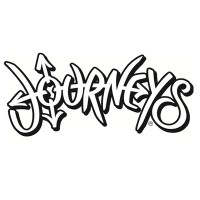 The Journeys group is a specialty retailer that offers a variety of branded footwear and fashion accessories. It runs seven different banners which include Journeys, Underground by Journeys, Journeys Kids, Shi by Journeys, Schuh, Schuh Kids, and Little Burgundy.
It opened its first store in December 1986 in Nashville, Tennessee and by 2005 it spreads throughout the 50 states. It has continued to grow since then, reaching other countries like Canada and Puerto Rico.
The company has over 1,000 stores and has employed about 10,000 workers. By 2012 it had reached one billion dollars in sales. They have over one million followers on Facebook and had participated or sponsored several events.
Their employees enjoy benefits that include a 40% employee discount, medical insurances, life insurance, emergency assistance fund, a 401k retirement plan, vacation packages and many others. These may depend on the work position and number of worked hours.
The company promises a laid-back and fun environment filled with energetic people that are passionate in what they do. It helps employees enhance their skills through several training sessions and offers multiple opportunities to advance into higher work positions.
How old do you have to be to work at Journeys?
The minimum age allowed to work is 16 years old. Applicants below 21 years old, depending on the state or country, are required to present a working permit.
Journeys Careers
Below are some of the careers that aspirants can apply for in the company, though their availability depends on the location of the store. Experience in sales and retail are not required for candidates that are applying for entry level jobs, though it is preferable. Requirements depend on the work position.
Part time sales associate: Sales associates maintain the store's appearance, organize the stock room, assist customers and answer questions regarding customer purchase. They are required to meet sales goals, follow all guidelines set by the company and help with the shipment of the merchandise.
Store Manager: Store managers are required to meet and exceed sales goals, as well as motivate and lead employees to achieve weekly targets. They are responsible for recruiting and training workers, developing talented individuals for company benefit and planning staff schedules. Store operations are also within their jurisdiction and they must direct the entire store crew to ensure productivity.
Assistant Store Manager: They have almost the same responsibilities as the store manager. However, they focus more on assisting the store manager in recruitment and planning. They must report every disciplinary action and problem to the manager and must take lead in their absence.
Customer Service Representative: They are in charge of sales support and must be able to resolve customer service issues. They answer every inquiry regarding the merchandise, store policies and such through phone calls, emails or social media. Gaining customer loyalty is their outmost goal. Candidates must have strong interpersonal skills, efficiency in time management, and flexibility in work conditions.
Manager in Training: They perform most of an assistant store manager's daily routine and must work full time with other store managers to further develop their managerial skills. They are required to learn how to balance labor hours, manage schedules, train subordinates and motivate others to fulfill target sales.
District Manager in Training: They are required to achieve and exceed sale goals in all the stores in their district as well as their home store. They are to assist the district manager in evaluating worker performance, providing staff for stores in their district, directing stores operations and managing loss prevention methods.
District Manager: District managers evaluate the performance of the stores in their district, and must make sure they achieve target sales within the desired date. They also recruit and train employees, provide necessary actions to increase sales, conduct store visits regularly and develop staff with potential.
Pricing Coordinator: The job of a Pricing Coordinator is to ensure correct prices, adjust price or shelf tags and do data entry. They maintain, collect and distribute daily sales and price reports. Candidates must be computer literate and knowledgeable in basic math.
Operations Coordinator: Some of the work of an Operations Coordinator includes developing and executing procedures, supplying adequate communication to the stores and managements, coordinating grand openings and remodeling existing stores. Operations Coordinators can be home based, if they prefer this kind of setup.
Loss Prevention Specialist: They improve profitability through cutting and avoiding losses in either sales or merchandise. They must be well-versed in the Loss Prevention Method and are in charge of retaining company assets as well as guaranteeing the safety of associates. 
Journeys Application
Applicants can apply personally by heading to the store. Instructions will then be given by the store manager. They can also apply online through the Journeys website.
While the company accepts online applications, some jobs may only be available to in-store applicants. Application forms can also be downloaded online. Candidates can print several copies to make sure no errors are made when filling in the sections.
It's best to gather relevant and applicable information on the desired position. In filling out the form applicants should supply only the truth to avoid problems later on. Listing names of relatives on the references section is not advisable.
The candidate must focus on what they can contribute to the store. Include past experiences in retail and sales. If there are no prior work experiences, listing extracurricular activities related to the desired job position will do.
When called for an interview, applicants should arrive earlier than the scheduled time. Impress the interviewers by recounting strong points or experiences if any. Exaggeration and false data are to be avoided, since they tend to leave bad impressions.
Things to Know About Journeys
Their company culture is focused on rewarding success and balance between work and play. They welcome individuality, diversity and self-expression. The company expects their employees, not only to be hardworking, but also fun and customer-focused.
They became one of the founding members of the Music Educator Award and continually support music through the Grammy Foundation. They also became the staging sponsor of the Alternative Press Magazine Awards.
They are known for their trendy and up-to-date fashion footwear and accessories, fun-filled workplaces and enthusiastic employees. They are sales driven, therefore the company is said to be suited for competitive people that seeks a familial bond with their co-workers.
Their ATC Community Service Program encourages managers and co-managers to volunteer in non-profit organizations by offering paid time-off. They also partnered with Vans Custom Culture in supporting school art programs and sponsoring the Warped Tour. 
Application Links
Company: https://www.journeys.com
Careers: https://www.journeys.com/careers/workwithus
Application : https://wfa.kronostm.com/index.jsp?locale=en_US&APPLICATIONNAME=JourneysNonReqExt