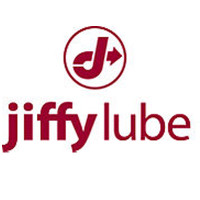 Since 1971, Jiffy Lube has been providing automotive services across the United States. A subsidiary of Royal Dutch Shell, the oil change company ranked first on the Fast Lubes Industry.
Edwin Washburn founded the main store in Utah, and subsequently opened franchises of his company. In 1991, Pennzoil acquired the company and kept it until 2002.
What sets the company apart from its competitors is its Oil Change Schedule (OCS), in which customers could choose how often they have to change their oil based on certain metrics.
Jiffy Lube also introduced a perk that is not usual in most companies: the use of a company car. It also offers a 401(k) retirement plan, free beverages, paid sick leave and holidays, and a casual dress code.
Employees also have many good things to say for the company. For instance, they are provided with many opportunities for growth and development. The fast-paced environment likewise honed their skills.
How old do you have to be to work at Jiffy Lube?
Applicants 18 years old and above are accepted in the company. They shop operates every Monday to Friday, between 9 AM to 7 PM, and every Saturday, between 8 AM to 5 PM. The shop is closed on Sundays.
Jiffy Lube Careers
The company is on the lookout for people who can put their knowledge and mechanical skills to good use. Applicants who have a heart for service are welcome in the company. Check out the job vacancies and descriptions below.
Lube Technician: The Lube Technician performs all automotive services while catering to the needs of customers. Because the job of Lube Technicians is crucial to the success of the company, they are required to undergo a comprehensive training and obtain certifications. On a daily basis, he ensures that tires are properly inflated and vehicles are fully inspected.
Customer Service Advisor: The Customer Service Advisor ensures that lube technicians provide excellent service to all guests. Part of his tasks is to explain products and services to customers. As such, he must completely understand the range of products offered by the company.  He also helps the management target profit goals.
Recruiter: The Recruiter is responsible for searching for talents and new hires. Because he represents the company during job fairs, he must exhibit a positive attitude and work ethic. He develops sourcing strategies and candidate pipelines for a faster and more efficient recruitment. He also studies talent demographics and market insights.
Assistant Manager: The Assistant Manager helps the General Manager achieve the daily objectives of the company. Aside from driving sales, he conducts satisfactory client interactions and trains the staff on their assigned tasks. His duties also include encoding data, checking and maintaining inventories, and helping technicians as they fix cars.
General Manager: The successful day-to-day operations of the automotive shop largely depend on the performance of the General Manager. He monitors the tasks and performance of the staff, and ensures they provide excellent customer service. General Managers usually handle complaints and resolves them promptly and efficiently.
Purchasing Manager: The Purchasing Manager reports directly to the Director of Purchasing. He thinks of procurement activities and creates strategic plans to help the company allocate its budget well. He also coordinates with vendors and ensures that they deliver quality products, and identifies cost-effective strategies and opportunities.
Car Wash Team Member: The essential functions of a car wash team member are welcoming guests and guiding them onto the conveyor, washing and maintaining vehicles, and recommending products and services to clients. The car wash team member must be enthusiastic and passionate in providing customer service. He also keeps the store safe and clean.
Inspections Technician: The chosen applicant shall be required to check oil level and tire pressure, to refill and inspect fluid levels, fully check vehicles for damages, and lubricate fittings whenever necessary. Inspections Technicians will undergo trainings and certifications. After that, he could be promoted as a Customer Service Advisor.
Brake Technician: The key responsibilities of the Brake Technician are conducting diagnostic tests and identifying brake problems in vehicles. If certain problems are found, he immediately conducts repairs and/or replacements. He must know how to install brake hardware, calipers, rotors, drums, brake hoses, and master brake cylinders.
Detail Supervisor: The Detail Supervisor oversees the performance of detail technicians and schedules detail appointments for clients. He coaches detail technicians and ensures they meet company standards and policies. At times he recommends available services to guests and entertains their requests and/or complaints.
Jiffy Lube Application
The application form is available at any of Jiffy Lube's headquarters and/or corporate offices.  There is also an online application available, which applicants must fill in.
Online applications require job hopefuls to encode basic information about themselves, such as their personal details, contact numbers, educational background, and previous work experience. Resumes may be uploaded at website, or be handed in during job recruitment events.
The fastest way to apply is to join job fairs hosted by Jiffy Lube. Prepare your CV and application form, and wait for your documents to be screened by the recruitment team.
Keep your resume neat and professional looking. Highlight only your relevant skills and certifications. Include your objective(s) for applying at the company. Two to three pages will do for your CV.
You will be immediately contacted by the HR team upon submission of the application form and resume. If you don't hear from them after 2 weeks, call them up and inquire about the status of your application. Research the background of the company before showing up for the interview.
Things to Know About Jiffy Lube
The company offers employees a fun way to earn money. Although some tasks are tiring, employees are passionate about getting things done. More importantly, Jiffy Lube instills the value of hands-on work.
There seems to be no stopping the company from reaching a wider market. Just last year, the company opened a new service enter in greater Minneapolis-St. Paul Area.
This passion to serve is one of the reasons why the company earns numerous awards such as the top spot in Training 125 List (Sacramento) and garnering over 2 million customers across United States.
Jiffy Lube is likewise generous with its revenues. As its way of giving back to the community, it surpassed the $1 million fundraising goal for the Go Red for Women Movement.
Application Links
Company: https://www.jiffylube.com
Careers: https://www.jiffycareers.com
Application: N/A