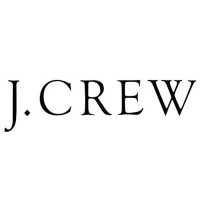 J. Crew is a multi-brand and multi-channel specialty retailer in the United States. The company offers a huge selection of accessories and apparel for man, women, and kids. It sells swimwear, loungewear, outerwear, sweaters, jeans, dresses, bags, shoes and jewelry.
The company was founded in New York City, New York, in 1983. It's currently owned and managed by TPG Capital and Leonard Green & Partners.
As of 2017, the company has more than 500 stores across the country. It conducts business through the factory, retail, crewcuts, catalogs, Madewell stores, and online. J. Crew has almost 10,000 employees who provide quality services to all customers.
The company offers good work benefits to part-time and full-time employees. Entry-level employees who work part-time or full-time enjoy up to 30% discount on merchandise. Corporate employees and managers receive 401(k) retirement plans, healthcare plans, and paid time off.
Many people say good things about the company. People love working at J. Crew because it offers good work benefits and base pay. Besides, all hardworking employees gain opportunities for career advancement.
How old do you have to be to work at J. Crew?
The minimum age requirement for all jobs offered by this company is 18. Aside from the age limit, interested applicants should have a college or high school diploma or equivalent.
J.Crew Careers
Hiring usually takes place via walk-in appointments and referrals. When there are job openings, job seekers may apply for the following positions:
Visual Associates: One of the major responsibilities of this position is to implement visual merchandising & creative direction. They can make suitable changes depending on the store layout or product ownership. Likewise, visual associates help in keeping the store windows and forms neat and presentable. They are multi-taskers as they jump in any activity when needed.
Stylists: Stylists are courageous and curious individuals. They start every shift with excitement and many questions to ask. They are attentive listeners and enjoy connecting with customers. Stylists combine patterns and colors easily, knowing the magic is within the mix. They are known for having the skill for showing things that can drive sales & support service.
Sales Associates: Sales associates focus on providing good service and building sales through wardrobing and styling customers based on their wants and needs. They connect with several customers at a time to make things fast and easy. Sales associates are multi-taskers, so they jump into any activity when necessary to aid the business.
Assistant Managers: Assistant managers trains and sets up the associates as service and selling leaders. They aim to create a customer experience which will surpass customers' expectations and drive loyalty. Along with the store manager, they manage the selling floor and put people where they should be with right timing.
Sales Support Associates: They drive sales through efficient and accurate accomplishment of receiving, visual, stock, & cash wrap activities. They deal with customers and work closely with the team to provide excellent service. Sales support associates aim to give the best, efficient, and engaging checkout experience. They use different resources and visual tools to keep and improve the in-store presentation.
Production Manager: A production manager motivates, develops, and orients all employees while supporting the elements of team building. He interacts with support groups to ensure timely completion of production projects. He also organizes in-season production & related meetings. Likewise, a production manager corresponds to inter-department associates and direct vendors or agents on product-related problems.
Fabric Associates: They send out preliminary fabric inquiries within the Fabric Finalization time limit. Fabric associates create fabric charts from preliminary design edits. They may release development packages from season to season, and print out artwork specific to a category. Also, fabric associates create fabric binders and wall displays that match the category.
Associate – Product & Brand Education: Along with the marketing and merchandising team, the product and brand associate designs and implements domestic and international programs on product education for the company. These programs are designed to ensure that store groups can sell the company's key investments and style concepts in every season.
Assistant Planner: An assistant planner collaborates with the allocators and merchants on preseason & in-season plans to align with inventory and sales strategies. He also provides ad hoc assessment that gives a business diagnosis to the manager. Also, an assistant planner creates preseason sales, margin, & inventory plans by class, department, color, and style.
Store Director: A store director cultivates talented groups and manages profitable stores. She ensures that every resource is associated and focused on providing service experiences that outdo expectations. She cares about all team members, offers challenging tasks, and constructs persuasive development plans. Also, a store director creates an environment which supports fair and equal opportunity and treatment for everybody.
J.Crew Application
Applicants for the mentioned positions have two ways to apply. First, they may visit the company website's careers page to know more. Second, they can drop by their preferred local J. Crew boutique and talk directly to the hiring managers.
The company accepts online and walk-in applicants. People who will apply online should create a profile first to access the web-based hiring form. Walk-in applicants may get the paper-based application form when visiting their desired locations.
Applicants need to take extra care when filling the hiring form. They must make sure that all entries are accurate and correct. The company may reject every application form with wrong entries.
Likewise, candidates should check their resumes for incorrect and outdated entries before sending them to the HR. Applicants should give their latest contact information and more details about their previous work experience. Resumes must be neat and presentable as well.
Most applicants receive callback about their application in 1-2 weeks. Candidates who are called in for the interview should observe proper grooming, punctuality, and show confidence to get more chances of getting hired.
Facts about J. Crew
Every J. Crew store goes with its own culture and vibe that complement company's core values. Each store is a wonderful place to work and meet new people. Generally, the company has a good and upbeat culture.
The company has a nice surprise for beach lovers. In preparation for the hot summer season, J. Crew launched its new Intimates Collection. It's a new, affordable swimwear line intended for millennials. This swimwear line features new designs and styles.
Moreover, the company is known for its unique taste for design. It believes that urbane style starts with good design. Each piece is created by designers in their studio in the city of New York.
In terms of giving back, the company tries doing what it can to support the communities where their associates and customers live. J. Crew proudly supports different nonprofit organizations. The company also supports and donates to several local and international humanitarian groups.
Application Links
Company: www.jcrew.com
Careers: https://jobs.jcrew.com/
Application: N/A